World-class choir performs Advent songs in virtual reality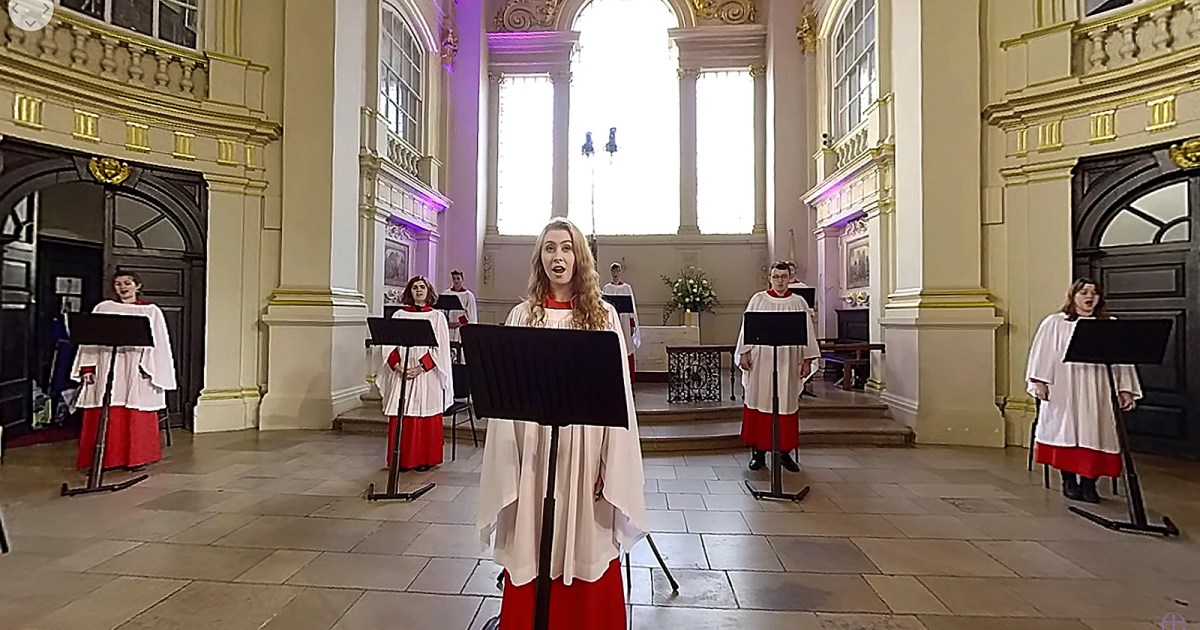 To help parishioners away from society get the full Christmas experience, the Church of England is releasing performances of Advent carols in virtual reality – and it's not just people trying to avoid it. COVID-19 who benefit from it.
The challenge: About 50% of the British population identify as Christian, and although most do not attend church regularly, if they do, it will be around Christmas, when the birth of Jesus is celebrated with historical reenactments and songs. Advent songs.
However, the pandemic makes it difficult to maintain this tradition.
While there are no legal restrictions on church attendance in the UK this year (unlike 2020), some people will not be comfortable in crowds at this time, especially if they are high. risk of COVID-19.
Almost Christmas: To ensure that devotees do not miss the Christmas experience, many places of worship have adopted live streaming services.
But part of the attraction of going to church is the feeling of being in a church, surrounded by fellow believers.
To better recreate this experience this holiday season, the Church of England is releasing VR Advent song performances.
The details: St. Martin's Voices, a professional ensemble based at St Martin-in-the-Fields Church in London, sings Christmas carols under the direction of Andrew Earis.
The performances were recorded and uploaded to YouTube as 360-degree videos, meaning anyone with access to an internet browser can listen to the singers and visually explore the space around them.
If you watch the performance with a VR headset, however, it feels like you're standing right in front of the singers. You can turn your head to look around the historic church and lift your head to admire its decorative ceiling.
Beyond the pandemic: While the pandemic has spurred the recent increase in online offerings from churches, it's not just people at high risk of COVID-19 who are benefiting – those who find it difficult to attend in-person services due to a handicap are too.
"Worship often involves going to a building at a set time on a set day, sitting in a certain way with certain people," Church of England vicar Charlotte Cheshire told BBC News.
"I certainly hope that as many ministers and churches as possible will continue to do so."

Charlotte cheshire
This can be difficult for Adam, the 11-year-old son from Cheshire, who has learning difficulties and several health issues including autism and asthma. Adam is a huge fan of Advent carols, so Cheshire is thankful that he was able to enjoy the VR performances.
"Obviously, I'm not the only one having difficulty accessing a church building," she said. "I certainly hope that as many ministers and churches as possible will continue to do this… because I think it is essential for inclusion."
We would love to hear from you! If you have a comment on this article or have a tip for a future Freethink story, please email us at advice@freethink.com.