week in review | the songs, the others and the dog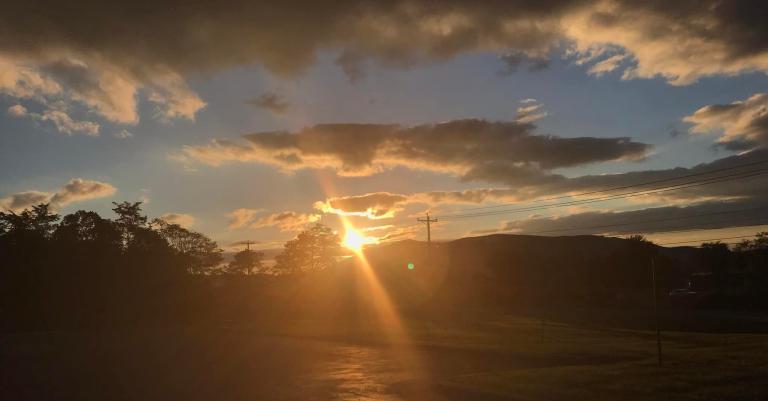 Here I offer some decent songs, good reads from other people, and an unexpected conversation about a dog. It's called the week in review, although some material is a bit older. Diving in, you'll find it to be a less academic piece. Adjusted to my recent social media feed, it's a bit different too. Talking about big ideas in small blurbs is one thing, but including them in an article is another. So today, I'm offering thoughts that may seem disjointed, but they're taken from where I am right now, and what seems to be making my world go round.
To connect with me on a network CLICK HERE
---
21.02.22
…oh you know, just listening to an MPJ song that I randomly remembered. WHERE IS THIS GUY NOW? ? Last I heard, he was still on tour…
& add small gigs, even home gigs for a number of people, kinda cafe vibe
He's an extraordinary independent artist, of course…
but in his profession, MPJ is also one of the greatest poets


Matthew Perryman Jones
keep it inside
---
22.02.22
Dr. Rick Rice, pastor, Traverse City Nazarene
MTS: Olivet, JD: Notre Dame, DMin: Trinity
WARNING || Read at your own risk
1) DON'T read if you're into a soft-universalism that allows you to mix ideas from various religions into some sort of lukewarm theological stew
2) DO NOT read if you are a theology "popularizer", self-taught, drawing from top 10 Christian books, speakers or worship groups, etc. in the limelight right now… but you have no responsibility to anyone. who is a serious and dedicated scholar… so you only teach popular doctrine
3) DO NOT READ if you don't believe in the miraculous power of God to sustain and intervene, or if you don't believe in divine healing
To read Dr. Rick's article "Folk Theology (February 21, 2022)" CLICK HERE
Later on 22
Song of the day for too many reasons… & whoever she is, she brings tears to the thought of a fulfilled love when other loves fail
BTW I think I like Tyson Motsenbocker partly because he reminds me of a sweet Dan Haseltine


Tyson Motsenbocker
Always
---
February 24, 2022
President Biden shared some remarks on our engagement in Ukraine. I would like to remember the event. His speech begins at approximately 1:38:05. Here is my message before the fact.
GO LIVE at 1:30 p.m.… I have been following the State Department for a while now on this matter. I hope their continued response that reflects America's true values


President Biden delivers remarks on
Russia's unprovoked and unjustified attack on Ukraine
Also on the 24th
A "souvenir" became available on Facebook so I shared it.
6 years ago today
Posted this quote on FB
Extremely relevant today
Thank you howard snyder
"The peace that Jesus brings is rooted in the promises of the Old Testament. It therefore clearly signifies universal "shalom" in all created order – not just the absence of conflict, but harmony, balance and health. . . Christians are people of the kingdom when, having found peace with God through Jesus, they build a peaceful community and become agents of God's shalom in the world" – Howard A. Snyder
---
26.02.22
I shared another "memory" on Facebook. I guess some things line up.
I will wrap up another one this week which will be released in Spring 2023
Prayers appreciated =)
---
27.02.22
Even when I don't see it, you work
Even when I don't feel it, you work
You never stop, you never stop working
You never stop, you never stop working
"Way Maker" by Sinach
It won't let your foot move;
whoever keeps you will not fall asleep.
He who guards Israel
will neither sleep nor sleep.
Psalm 121.3-4, NRSV
---
28.02.22
I heard this song on a playlist today. Ptr. Gary Johnson from Texas talked about a couples retreat in Pismo Beach. He said in one of the sessions that he had never seen a couple who really fell in love…
to fall in love…
they only become heartbroken!
Listening to this several times today, I remembered Ptr. Gary's Wisdom. This song seems to be an example. Find someone like Ptr. Gary if you need to talk. I also offer online counseling for Michigan clients.


Etienne day
Autumn song
---
03.02.22
So I ask someone from the worship team how the day is going. I may not be conveying every detail precisely, but here is the main image.
She said she almost lost the dog. She found him on the street around the corner, about to heckle the neighbor's house, so she tried to take him home.
Unfortunately, he always wanted to run and play, and he is a very big dog. So she was dragged all over the street.
He is a mix of Rottweiler and a rare type of dog from the Spanish Isles…
He was bred to be a watchdog.
She's finally able to get the dog home, get to church in time for praise team rehearsal, and…
talk to me when I ask for the day.
I can relate, but I'm really honored when she talks to me. She always seems so busy with all the hats she's wearing, I don't know who she's talking to. Maybe it's my background in ministry, college, or counseling…
or maybe she feels comfortable with me since I joined the praise team.
I never know who may appreciate my active listening skills today. Even ministers need the ministry of presence.
---
03.03.22
I think cross the city is ahead of the game, with many retailers dropping Russian vodka last week. My only criticism is that the premise of the article is wrong, as the money traced is sales in America. It has nothing to do with the harm it does to Russia that we are dropping one of its great global exports. How does this affect the Russian economy?
To read the Forbes article "10 states have banned Russian vodka – a token gesture with little economic punch" CLICK HERE