Waco Area News Brief: Mayborn Museum Offers Spring Break Activities | Local News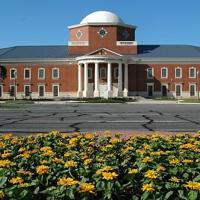 Kiwanis Seniors Anniversary
Kiwanis Seniors of Waco will celebrate its 35th year in Waco from 10 a.m. to noon Wednesday at Golden Corral, 681 N. Valley Mills Drive. The cost is $10.
The event will showcase the club's accomplishments over the years. For more information, call 817-991-1343.
Son of Confederate Veterans
The Waco Sons of Confederate Veterans meet Tuesday at Poppa Rollo's Pizza, 703 N. Valley Mills Drive. A meal will be at 6 p.m. and the speaker will speak at 7 p.m.
For more information, call 254-717-1186.
Parkinson's program
The Heart of Texas Parkinson's and Caregivers Support Group invites members and the public to hear from LSVT BIG therapists of Ascension Providence at 3 p.m. Thursday at Holy Spirit Episcopal Church, 1624 Wooded Acres Drive.
LSVT is a transformative exercise program for patients with Parkinson's disease to help improve balance, range of motion and speech.
For more information, call Ida McBride at 254-716-4402.
Mayborn Spring Break Activities
The Mayborn Museum, 1300 S. University Parks Drive, hosts activities for kids every day during the two-week Spring Break:
Tuesday and March 15 — Handyman Tuesday, 10 a.m. to 2 p.m.
Wednesday and March 16 — Village Wednesday, 10 a.m. to 2 p.m.
Thursday and March 17 — Handyman Thursday, 10 a.m. to 2 p.m.
Friday and March 18 — Village Friday, 10 a.m. to 2 p.m.
Next Monday — Mini Monday Story Hour, 10:30 a.m. to 11:30 a.m. and 1:30 p.m. to 2:30 p.m.
Museum hours are 10 a.m. to 5 p.m. Monday through Saturday and 1 p.m. to 5 p.m. Sunday.
Admission to the museum is $10, $9 for seniors/students, $8 for children 2-12, free for children under 2.
Submit printed or typed materials to Briefly, PO Box 2588, Waco, 76702-2588; or email goingson@wacotrib.com.