Voices Only: "When I Go Home" and other songs about Heaven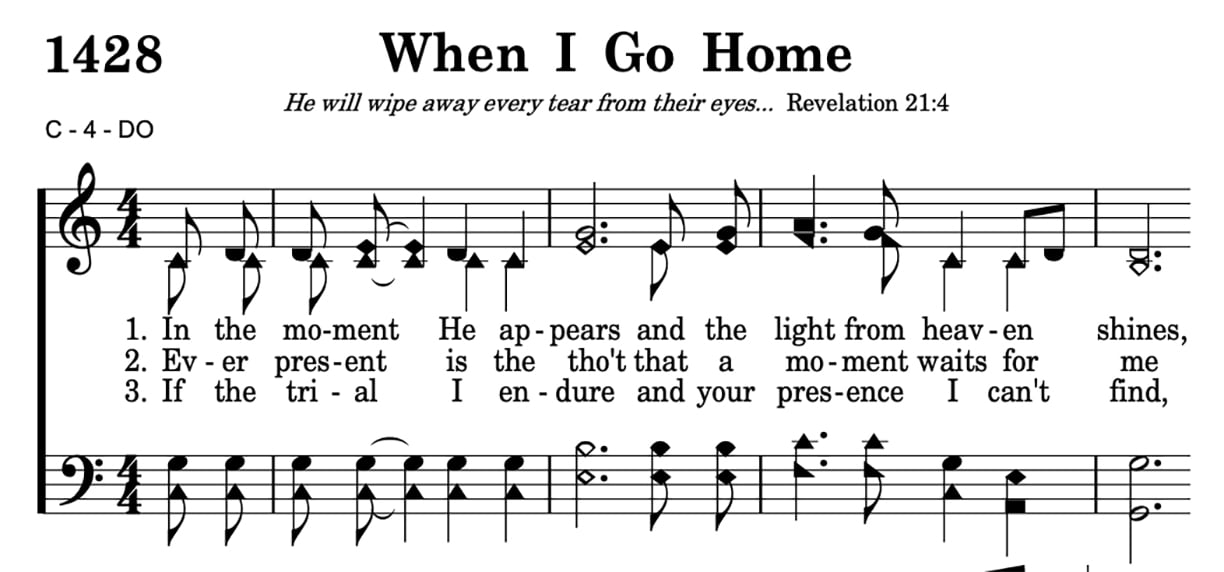 When the pandemic began and worship services went online, alumni at Brown Street Church of Christ in Waxahachie, Texas, looked for ways to encourage their members – from a distance – on a daily basis.
One way to do this, the elders decided, was to provide video devotions online on weekdays. They tasked the Minister of Involvement and Education, Paul O'Rear, to do this.
"As of March 23, 2020, we've released 403 daily devotions, with two a cappella song videos accompanying each devotion," O'Rear said. The Christian Chronicle. "It's 806 videos of a cappella songs and that counts!" I'm pretty sure I've never reused a video, and I have at least twice as many in my playlist for song videos that I haven't even used yet! There are a lot very good a cappella praise and worship songs on youtube! And I constantly stumble upon new things.
When he saw the Chronic asks readers to share their favorite song, "it should have been difficult for me to choose one song from the thousands that I have listened to over the past year and a half, many of which have touched me deeply," O said 'Rear. "Yet, a song immediately occurred to me.
Here it is – "When I Get Home" by GM Eldridge (Acapeldridge):
"I love songs about paradise! O'Rear said. "This original song has a great feel. It opens with, "The moment he appears and the light from heaven shines, I will forget every fear, every pain I leave behind." He continues to paint a beautiful picture of Heaven, sparking a deep desire to meet Jesus and reunite with loved ones who have received their reward, far too soon (my father, my daughter Ashley, my grandparents and so many others. ). The music is beautiful and compelling, with tight harmonies perfectly executed by Eldridge. It's a very meaningful song that grabs my heart every time I hear it.
Eldridge provides sheet music and PowerPoint for this song here.
Here are three of O'Rear's finalists, in no particular order.
"In Search of a City" (Acappella Praise and Harmony)
"Sweet Beulah Land" (Acappella Praise and Harmony)
"I'll meet you there" (Acappella Praise and Harmony)
"Did I mention that I like songs about heaven?" O'Rear said.
What's your favorite a cappella song? Send us a video link and a short description of what the song means to you. We may use your selection in a future Voices Only.
Filed under: a cappella a cappella hymn Acappella Christian hymns hymns to heaven songs of praise and harmony on heaven Voices Only Voices Only