Victoria's author's book teaches children Bible lessons | Faith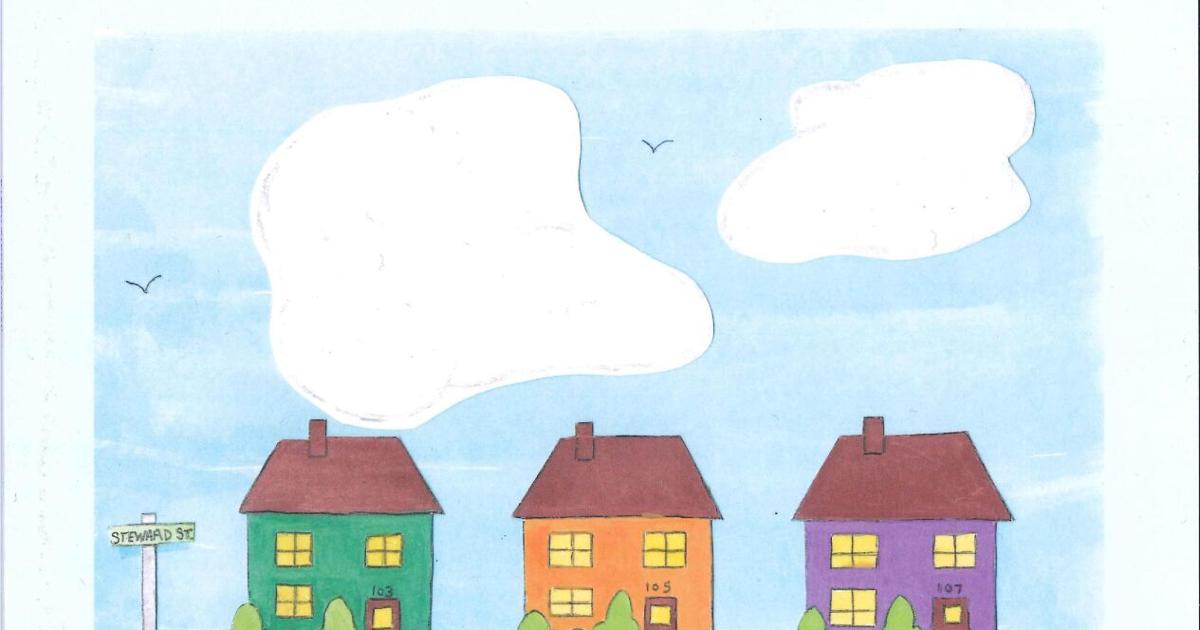 About 15 years ago, Ethel Henderson Walker woke up with a book apparently stuck in her brain.
"I really don't feel like I wrote this book," Victoria's Henderson Walker said Thursday. "I woke up one morning and every detail was in my head."
"Karen Taker's House," the self-published children's book that Henderson Walker was inspired to write, goes on sale Monday and is available at Amazon.com and at Texian Books, 201 S. Main St in Victoria. The 49-page illustrated book aims to teach children the importance of good management and other Bible lessons.
Henderson Walker is a nine-year former Faith Academy teacher who spent approximately 30 years in early childhood development.
Karen Taker is a woman who has been gifted one of the three houses on Steward Street by a generous Mr. King, who sets out on a long journey to a far country.
Two other women, Anita Ann Tidy and Michelle Fisher, are also given houses, but only Karen Taker takes care of hers properly.
The names of the three women are puns that represent their personalities. Henderson Walker was inspired to name a fourth character "Charity" after the word used for "love" in the King James Bible.
Anita Ann Tidy is obsessed with keeping visitors away from her house to keep it neat and tidy. Conversely, Michelle Fisher is a selfish woman who only wants to enjoy her home on her own.
Unlike the other two, Karen Taker invites her friends and neighbors to enjoy the house together.
Ultimately, Mr. King is happy with Karen Taker and rewards her with the Three Houses so that she can continue to share them.
Biblical scholars young and old are likely to grasp many Biblical connections, and symbols are strewn throughout its pages, which were illustrated by Henderson Walker herself.
For example, the premise of the book vaguely mirrors the parable of the talents in the book of Matthew.
By extension, Mr. King, the man who gives the houses to the woman, serves as a symbol to God.
And a silver heart-shaped clock strikes until the last hour in which Mr. King will return.
The book, said Henderson Walker, can guide children as they learn to get along with their neighbors and communities. It is essential to teach children right to wrong from an early age.
"It's not like magic happens when they're 18," she said. "What you learn now is what you will know when you grow up.
But that doesn't mean adults can't get something out of it either, including herself, said Henderson Walker.
"Maybe God gave me this to teach me because maybe I think like a child," she said.
At the end of "Karen Taker's House," a discussion questions page is available for those reading alone or attending Sunday School.
The book, she said, could also provide discussion opportunities for families doing devotions together.
Jon Wilcox reports the courts for the Victoria Advocate. He can be reached at jwilcox@vicad.com or at 361-580-6515.