Ulmer: Meetings Offer Lessons for Improving Self-Reliance | Columnists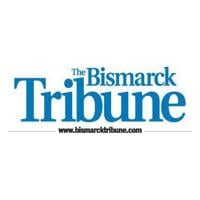 My father spent 26 years of his career as executive vice president of the North Dakota Association of Rural Electric Cooperatives. I remember accompanying him to a few annual local co-op meetings where free lunch, door prizes and self-government attracted hundreds of co-op members/owners. Dad and I were walking through the lunch line and he was so distracted by people wanting to chat with him that it didn't take long for me to realize I was alone. So I'll just take a full plate and find a seat.
Meetings were usually held in a small municipal gymnasium or community center/church/fallout shelter and were always packed. I was always hungry back then and the rural people were especially good at filling your bag with food. Best of all, their hospitality always made me feel at ease.
The purpose of these annual meetings is to nominate and elect the board of directors of their cooperatives. Very often, the races for jobs were very competitive. Each member, essentially anyone connected to rural electric power, was given one vote and only members present were allowed to vote; proxy votes were not permitted. Many people traveled long distances, so the free lunch became more of a necessity than a luxury.
Sometimes it took a while to nominate candidates and count votes, gaps were filled with speeches, and door prizes were awarded during downtime. In fact, it was quite an event and Dad was in his element.
It was in the 1960s/70s when rural electric cooperatives created the electrical system we still rely on today. Back then, investing in building power plants and mining coal in North Dakota were just plans that would require billions in investment to complete. So Dad would deliver his statewide and nationwide membership speech in hopes of convincing members to risk the investment. Not all meetings welcomed Dad to the podium. It was not uncommon to hear John Birchers better dead than red heckling with "This government-sponsored co-op thing is socialism and you're a communist!" It always bothered me because it was the era of McCarthyism; but dad seemed to take it in stride explaining that there were no private investment utilities willing to risk their capital on the basis of one customer every six miles or so so rural electric co-ops had to fill the void.
In the end, member owners voted in favor of low-interest Government Guaranteed Loans (REAs) to electrify rural America. Dad's job was to convince the state and federal governments to provide the loans the co-ops needed to build the factories, power lines and extract the coal.
Dad didn't do all of this alone; he knew his people/owner members would support him because they knew he cared about the little guy on the phone. Next, its members owned coal mines, power plants, and power lines that led to their property.
The trips home allowed Dad and I to discuss all sorts of things at length, and I'm pretty sure it was here that my interest in political science eventually led to my majoring in college. My studies involved a tremendous in-depth appreciation of all types of government and political shenanigans which convinced me that there is no perfect form of government, but the ones that work best understand that the little guy at the end of the line is just as important as the guy at the top of the heap. These meetings have been a great example of how we can govern ourselves better.
Dan Ulmer is a parent, grandparent, retired teacher, counselor, politician, lobbyist, public servant, non-profit leader and opinionated citizen who believes we should do what we can to make the world better than we found it.