Tower Choir presents a concert at the Abbaye de la Conception | Entertainment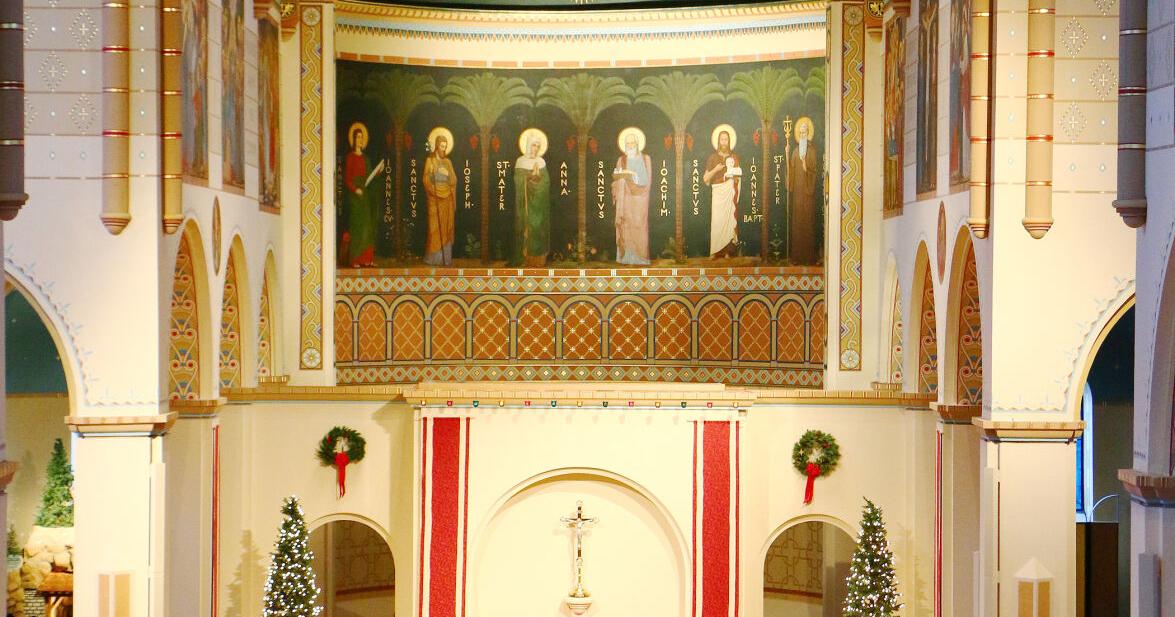 MARYVILLE, Mo. – The Northwest Missouri State University Tower Choir will return to the Basilica of the Immaculate Conception at Conception Abbey to perform a concert on Sunday, April 3.
The Tower Choir is under the direction of Stephen Town, a music professor at Northwest who is retiring this spring after 36 years of service at the university. Organist Sean Vogt will join them as a guest artist.
The concert, which is free and open to the public, begins at 3 p.m. Conception Abbey is located 17 miles southeast of Maryville.
"Hearing music performed in the architectural marvel of the Basilica of the Immaculate Conception at Conception Abbey is an amazing opportunity," said Town. "The structure is large and has a long reverb that enhances the compositional beauty of any room."
He added, "This is a remarkable opportunity for choir students to work with an artist of Dr. Vogt's caliber. Not only is he a splendid organist, with diplomas and certificates to underline the musicality of his playing, but he is also a choirmaster who knows how to collaborate with keyboardists. It is quite possible that this concert will be remembered for a long time for the beauty of the music, the sensitivity of the singers and the visual aesthetics of the Basilica.
On the program, "Praeludium in D" by Dieterich Buxtehude, "God Omnipotent Reigneth" by Charles Wood, "Exultate Deo" by Francis Poulenc, "O Love" by Elaine Hagenberg, "There is an Old Belief" by Hubert Parry, "My Eyes for Beauty Pine", "What Does the Lord Require" by Eric Nelson, "Nunc Dimittis" by David Conte, "Laudate Nomen" by Carlyle Sharpe and "The Peace May Be Exchanged" by Dan Loclair.
Vogt is director of choral activities at Clayton State University in Morrow, Georgia, as well as conductor of the Spivey Hall Masterworks Chorus in Morrow and director of music at Holy Innocents Episcopal Church in Sandy Springs, Georgia.
About Basilica of the Immaculate Conception
Completed in 1891, the basilica is considered one of the wonders of the tri-state region and beyond. In 1999, the monastery completed a $9 million restoration of the structure and its historic Beuron murals.
With 2,009 pipes, the basilica organ was designed for Conception Abbey by ML Bigelow and Company of American Fork, Utah, and completed in 1997.
Formed decades ago by Ralph E. Hartzell, the Tower Choir is an award-winning choral ensemble, regularly invited to state conferences, including the Missouri Music Educators Association in 2010, 2013, 2015, and 2020 and the Nebraska Music Educators Association in 2011, 2014. and 2017, as well as by the National Collegiate Choral Organization in 2011.