Thursday Newspapers: Lessons Learned, Help Centers, Winter Break | News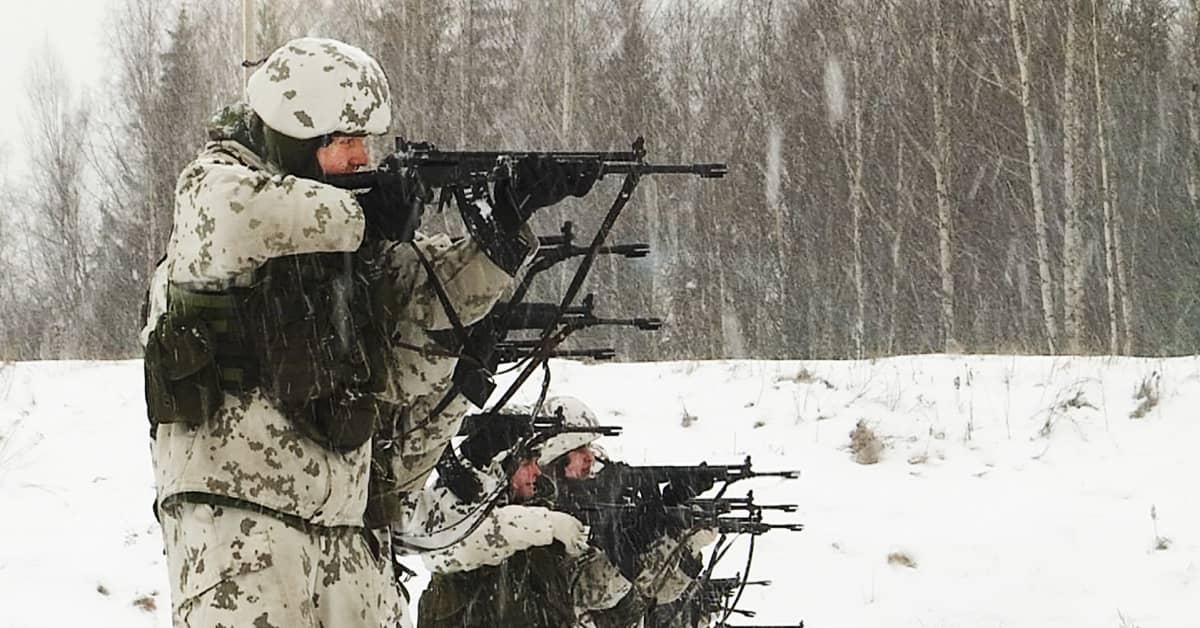 Helsingin Sanomat examines how Finland's new defense spending plans reflect lessons already learned from the war in Ukraine.
Looking at these plans, journalist Helsingin Sanomat Jarmo Huhtanen writing (siirryt toiseen palveluun) that the war in Ukraine has reinforced some existing defense doctrines and that new lessons are reflected in some of the acquisitions in which the Finnish army will invest.
He noted that General Kivinen had stressed on Wednesday that the war in Ukraine had proven that the starting points for Finnish defense development were solid.
One of the lessons of the war in Ukraine is that fighting Russia requires a lot of anti-tank and anti-aircraft equipment. Indeed, in armored and air warfare, Russia still has a quantitative superiority.
Finland has certainly noticed how easily Russia controls the maritime territory of Ukraine in the Black Sea and is able to pose a threat to coastal areas, writes Huhtanen. The Defense Forces also intend to acquire more missiles for naval and air defence. These missiles are expensive, which is why the Finnish military cannot afford to keep large quantities in stock.
Kivinen added that the Finnish Defense Forces also plan to accelerate the acquisition of new reconnaissance drones.
It is also worth noting that the Russian attack on Ukraine once again showed that traditional artillery has not disappeared from the battlefield.
One of the biggest shortcomings of Finnish defense is the lack of a high altitude air defense system. However, this is in the process of being acquired and financing is already available.
General Kivinen said high altitude defense is an important capability and the possibility of accelerating some ongoing projects is being explored.
Jarmo Huhtanen writes that it would not be surprising if high altitude air defense missiles were on the list of urgent acquisitions.
New support center for Ukrainian arrivals
The tabloid Iltalehti Reports (siirryt toiseen palveluun) that the city of Vantaa and the Mannerheim League for Child Protection (MLL) district of Uusimaa will soon open a center to help Ukrainians who have fled the fighting in their home country.
"Ukrainians live in different parts of the capital, so the help center in Helsinki's Vallila district may be too far away for some to manage their day-to-day affairs," he added. Pia Metsahuoneexecutive director of MLL's Uusimaa district, told the newspaper.
The center in Vantaa will be similar to the one in Vallila which was opened by the Ukrainian Association in Finland in March, where refugees receive aid, food, hygiene items and clothing, among other things.
According to the Ukrainian Association in Finland, there is currently no lack of donations and volunteers at the aid center in Helsinki. Currently about a hundred people a day use its services
"The public have been quite helpful and people have come to the door with goods to donate, but due to lack of sorting facilities they have not been able to take them. However, there is never too much desire to You can help by donating money or goods to fundraisers, or by volunteering," explained Metsähuone.
"There will be a need for help for a long time and help centers will be needed in different parts of the capital region," she added.
Request for the return of confiscated works of art
Finnish customs announced on Wednesday that they had seized works of art worth an estimated 42 million euros bound for Russia. According to Customs and the Ministry of Foreign Affairs, the items fall under the sanctions that the European Union imposed on Russia following the invasion of Ukraine.
"Those who did this in Finland probably don't remember their own history well," Volodin said in a press release posted on the State Duma's website.
Volodin also suggested that the seizure of the works of art concerns not only the culture committee of the State Duma, but also its national security committee.
Ilta-Sanomat also reports that Sergei Obukhov, secretary of the Central Committee of the Communist Party of the Russian Federation and deputy in the State Duma, accused Finland of lacking "historical memory".
winter leave
Jyvaskyla Keskisuomalainen (siirryt toiseen palveluun) carries an article from the STT news agency telling readers that the April winter is taking "a day off" – meaning, in this case, that no blizzards are forecast for all of Thursday .
However, he stresses that driving conditions will remain dangerous with poor traffic conditions forecast in South West Finland, Satakunta, Central Finland, Pirkanmaa and Åland. On Friday, the warnings will cover almost the entire country.
By law, anyone walking a dog in residential areas, parks, or anywhere with paved roads must pick up and dispose of their trash.
Kaleva points out that being conscientious about this simple task would save unlucky pedestrians a dirty shoe and many heated arguments.
Owners who really care for their pets shouldn't object to cleaning up after them, because collecting their droppings helps prevent the spread of canine viruses and parasites, writes Kaleva.