Things to Do: World-Renowned Choir and Dance in Easton | Out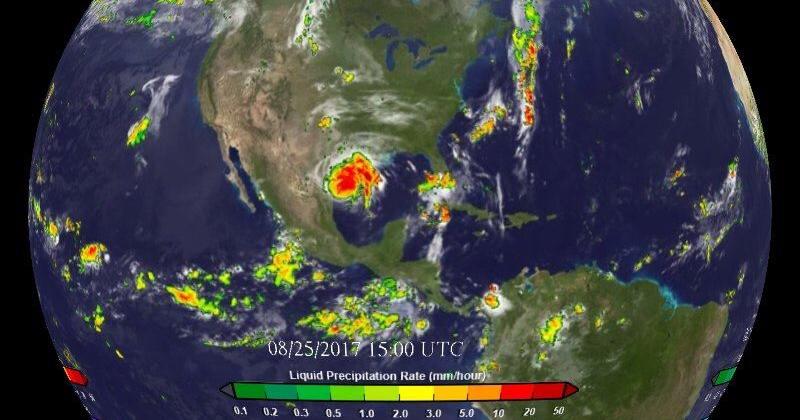 Two internationally acclaimed bands will perform this week as part of the Williams Center for the Arts series of shows, both making their Williams Center debuts.
A Grammy-winning choir and Philadelphia's premier contemporary ballet will take the stage for two different concerts at the Lafayette College Center in Easton.
The passage has been named "America's Most Amazing Choir" and the award-winning vocal ensemble is at the forefront of new choral music.
A professional chamber choir led by Donald Nally, The Crossing is committed to working with creative teams to create and record substantial new choral works that explore and expand ways of choir writing, choir singing and listening. choir music.
Many of his nearly 125 first commissions deal with social, environmental and political issues. The Crossing has released 25 releases and won two Grammy Awards for Best Choral Performance in 2018 and 2019. The band was nominated for another Grammy for the 6th year in a row for their new recording "Rising w/ The Crossing".
At their 8 p.m. concert on February 5, The Crossing will perform Nico Muhly's "Gentle Sleep," "I can't reach to it," and "Rough Notes."
Also on the program, "she took her hands" by Nicholas Cline, "Her Beacon-hand Beckons" by Caroline Shaw, "Resolve", "Woods" and "Shift" by Shara Nova and "the sense of senses" by David Lang .
The Dublin Guitar Quartet, originally scheduled for this program, will not appear.
There will be a pre-concert discussion at 7 p.m. The Crossing's conductor will talk about the founding of The Crossing and outline the evening's program.
Tickets are $30 for adults and $6 for students.
Philadelphia-based and internationally acclaimed BalletX will perform at 8 p.m. on February 9 at the Williams Center.
BalletX has commissioned more than 100 world premiere ballets from nearly 60 choreographers around the world in 16 years, a record few companies can match. Founded by Christine Cox and Matthew Neenan, BalletX is a magnet for classically trained dancers with an appetite for bold and inventive choreography and has become a launching pad for a diverse body of international choreographers.
Its Williams Center debut shows just how versatile BalletX can be and features Amy Seiwert's "It's Not a Cry (2011)" set to Jeff Buckley's haunting cover of Leonard Cohen's "Hallelujah," "Fancy Me (2018) by Caili Quan. on the soul of the 1970s, "Increasing (2014)" by Matthew Neenan with music by Franz Schumann, and "Steep Drop, Euphoric (2019)" by Nicolo Fonte, with music by Ezio Bosso and Ólafur Arnalds.
Tickets are $27 for adults and $6 for students.
The Williams Center for the Arts is located at 317 Hamilton St., Easton.
For more information, go to williamscenter.lafayette.edu or call 610-330-5009.
Bach at noon times two
Bethlehem Bach Choir Wintertide Bach at noon The series continues in February with two dates on February 8 and 15, both with guest chefs.
Bach at Noon is usually held at noon on the second Tuesday of the month at the Central Moravian Church in Bethlehem. This month, the choir will add an additional date on the third Tuesday.
The concert includes some favorite soloists, performing with members of the Bach Choir and the Bach Festival Orchestra.
The program will include Bach's "Concerto in A major for oboe d'amore, BWV 1055" by Bach, featuring Mary Watt on oboe d'amore.
Also on the program, Bach's Cantata 180 – "Schmücke dich, o liebe Seele" with Sherezade Panthaki, soprano; Meg Bragle, mezzo-soprano; Lawrence Jones, tenor and Christopheren Nomura, baritone.
Doors open at 11:30 a.m. No tickets are required, but donations are gratefully accepted.
If necessary, the choir will limit church capacity and provide social distancing guidelines inside and between pews.
All audience members are required to show proof of vaccination and wear a face mask when attending the concert.
For more information, visit Bach.org.
Argentinian singer-songwriter in Santander
Originally scheduled for April 10, 2020 but canceled due to the pandemic, the Argentinian-Venezuelan singer and songwriter Ricardo Montaner will finally perform at the Santander Arena in Reading at 8 p.m. on February 5.
Since the start of his career in the late 1970s, he has released over 24 albums and numerous hit singles. One of Latin pop's most seasoned artists, Montaner mainly specializes in romantic ballads, though he has pursued other styles of music over the years. The singer benefited greatly from his association with telenovelas, several of which featured his songs as themes and also recorded orchestral albums,
Tickets start at $39.20.
For more information, go to www.santander-arena.com/.
First Friday in February
Love and live music are in the air on the south side of Bethlehem when First Friday February 4th brings an evening of live music, new art exhibits and delicious food.
Stop by the Banana Factory and enjoy the opening of a new exhibition by artist Jane Dell.
Rock out to the music of Eighteenth Hour at F&A Grog House, 117 E. 3rd St. or the country rock sounds of Ward Hayden and the Outliers at Godfrey Daniels, 7 W. 4th St. There will be dinner and musical programming at six different locations to enjoy an early Valentine's Day.
Musical performers include Honey & Nutz at Dinky's Ice Cream Parlor & Grille, 312 E. 3rd St. 6-8 p.m.; Swamp Guard at Mister Lee's Noodles, 512 E. 3rd St. 6-8 p.m.; Fictitious name with special guest Cloud Dweller at Banana Factory, 25 W. 3rd St. 6:30-8:30 p.m.; and Wonton Soups at Five Maidens Cider Company, 327 Polk St. 7-10 p.m.
Eighteenth Hour performs from 8-11 p.m. and Ward Hayden and the Outliers take the stage at 8 p.m.
Jane Dell's "Looking Within" exhibition will be held in the Banko Gallery at Banana Factory. There will be an artist talk with Dell at 7 p.m.
Other exhibits are "Compendium: Ex Libris" at the Crayola Gallery and "Community Art! Magnetic Poetry Project" in Studio 104.
There will be open artist studios on the 2nd and 3rd floors with glass fusion demonstrations in the Mosaics/Fusing classroom on the 3rd floor, as well as a demonstration in the glass workshop.
For more information, visit southsideartsdistrict.com/event/first-friday-february-2022-love-is-in-the-air/.
"Frozen Earth" in Easton
Easton's Nurture Nature Center will host a free winter show as part of its Science on a Sphere program.
"Frozen Earth – The Profound Influence of Cold » will be presented at 1 p.m. on February 5 on the center's 6-foot suspended animated globe.
Learn about the influence of the Earth's poles and areas covered in snow and ice, and their effects on the atmosphere, climate, weather, and even the balance of life on Earth. Find out how these regions are changing and what this means for our future.
The Science on a Sphere program is the centerpiece of the Nurture Nature Center. It is one of a hundred in the world. The sphere displays high-resolution video on science topics and has been described as an inverted planetarium that creates a 360-degree image of natural phenomena like earthquakes, solar flares and the Gulf Stream. Every Saturday the community can see a demonstration on the globe.
The science education center opened in 2011 to examine the environmental reasons for the flooding after Easton suffered its third major flood in 22 months.
The center is on the second and third floors of 518 Northampton St.
For more information, visit www.nurturenaturecenter.org.
Romance with Buddy Holly at Bucks County Playhouse
Bucks County Playhouse presents "That Will Be the Day: A Rock 'n Roll Romance" From February 4 to 6 at the New Hope Theatre.
'That'll Be The Day' tells the true musical story of performers Andy Christopher and Esther Stilwell, who met and fell in love while starring in the musical 'Buddy: The Buddy Holly Story'.
The show features songs from Buddy Holly, Adele, Hank Williams, The Beatles, Elvis and others.
Christopher has played Buddy Holly in numerous productions of "Buddy: The Buddy Holly Story," including the 2019 Bucks County Playhouse production. He played Buddy on the show's 2013 national tour and has performed the role at Maine State Music Theatre, Fulton Playhouse, Pittsburgh Civic Light Opera, Lubbock Music Inc. and Ogunquit Playhouse.
At the Fulton Playhouse in Lancaster in 2014, Christopher met Stilwell, who starred on the show as Buddy Holly's wife, Maria Elena Holly.
The couple fell in love and are now married and living in New York.
In the show, they share songs and stories from their musical theater careers as well as their time falling in love while performing on "Buddy" together.
Proof of vaccination and masks are required at the theater at 70 S. Main St., New Hope.
Performances are at 8 p.m. on February 4, 2 p.m. and 8 p.m. on February 5, and 2 p.m. on February 6.
Tickets are $45.
For more information, call 215-862-2121 or visit bcptheater.org/.