The St. Timothy Choir will perform in Austria | In today's daily newspaper | Daily Sun Villages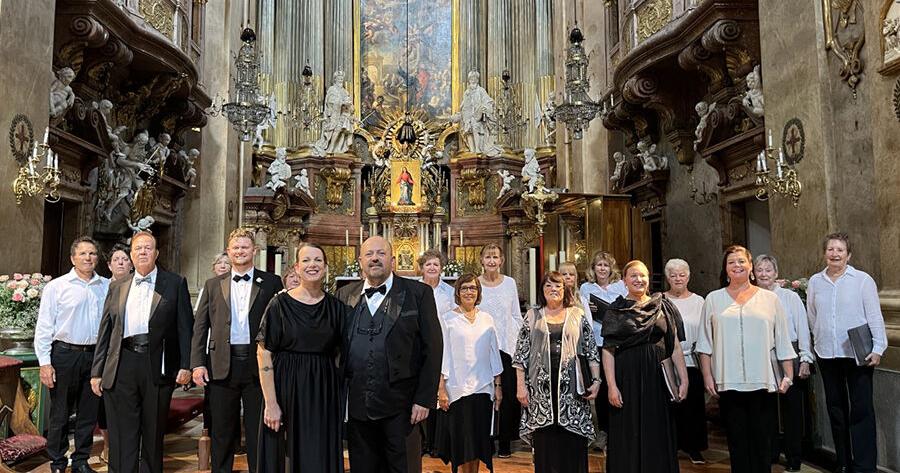 Members of The Villages St. Timothy Roman Catholic Church Choir have been many world travelers over the years.
In 2014, the choir and members of the Central Florida Lyric Opera performed a requiem mass in Jerusalem.
Two years later, the choir performed at St. Ignatius Church in Rome after receiving a special invitation from Pope Francis.
Today, approximately 35 members of the choir, along with the Central Florida Lyric Opera, traveled to Austria this week to perform at two churches in Vienna and perform at the Salzburg Festival, as well as music festivals and theater in Europe.
The choir performed "Requiem for World Peace," which was written by two popular local musicians, Bill Doherty and Angie Rose.
"I was commissioned to compose my first requiem mass in 2012, which premiered in Jerusalem two years later," said Doherty, music director of St. Timothy's Catholic Church and general manager of Central Florida. Lyric Opera. "Someone from the Salzburg Festival asked me if I had composed something recently that could be used at this year's festival. I immediately thought of a song Angie and I have been working on during the pandemic.
Read this story and many more in Friday's edition of the Daily Sun.