The Southwest Indiana Cantata Choir will perform | News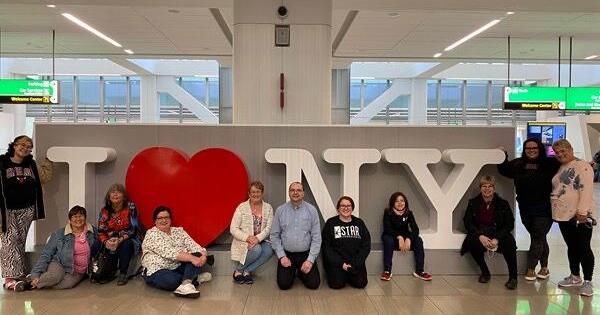 The Southwest Indiana Cantata Choir will perform the cantata "Once Upon a Morning: From Resurrection to Pentecost" with a live orchestra in the Washington High School auditorium on Sunday, June 5 at 4 p.m. This beautiful work composed by Pepper Choplin tells the story of Jesus Christ and his encounters with the disciples from the empty tomb until the coming of the Holy Spirit at Pentecost. The music is a dramatic story sharing familiar stories of Christ on the road to Emmaus, meeting the disciples, especially Thomas, and ascending to heaven.
Recently, several SWICC members felt the thrill of performing at Carnegie Hall in New York with composer Pepper Choplin on the podium leading the 93 festival choir. SWICC was invited to participate by Distinguished Concerts International New York based on their video audition. back in 2019. After the performance was postponed from May 2020 to May 2021 and then finally to May 2022, a group of seven singers accompanied by family members and friends traveled to New York for 11 hours of rehearsals and visits over five days.
The choir thanks the community for their support and wants to share what they learned during a free performance of the cantata they performed in New York. SWICC has grown to over 30 members from six area counties, Daviess, Dubois, Gibson, Knox, Martin and Monroe. Local representation is made possible by a grant from the Center for Congregations as well as support from Washington High School, Westminster Presbyterian Church, and individual donors.
The concert will open with guest gospel artist Austin Glover followed by the Southwest Indiana Cantata Choir performing "Once Upon a Morning." Admission is free and donations will be greatly appreciated. Please plan to attend this uplifting piece of music depicting events from the resurrection of Christ to Pentecost.