The Right Notes: Student-Led KWC Gospel Choir Sees Rapid Success | Features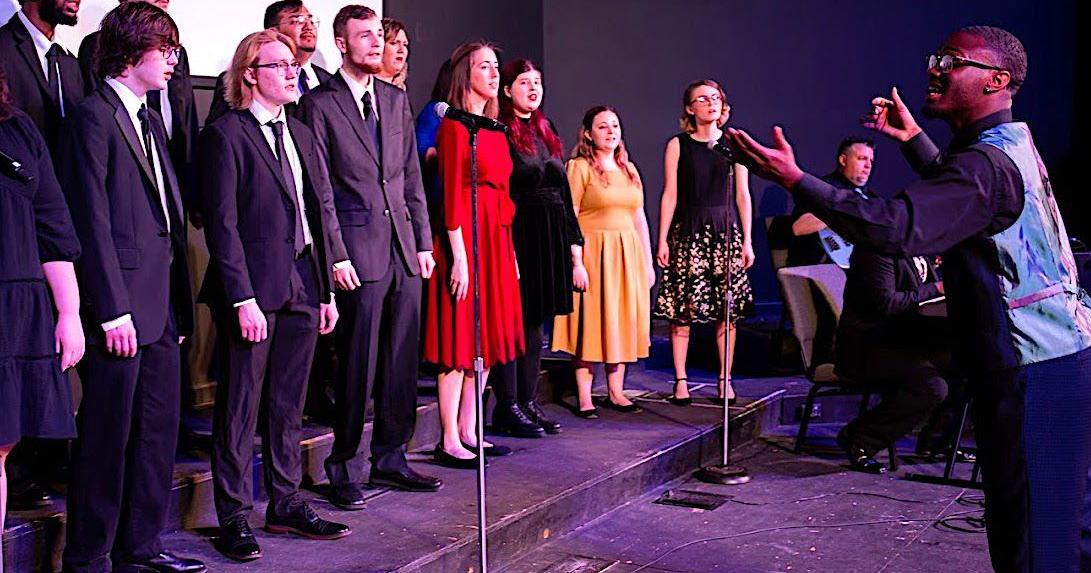 Tracy McGee grew up in Las Vegas singing in her church's gospel choir.
It was a love, a passion, and a chance to promote his faith that he brought with him when he became a student at Kentucky Wesleyan College.
And the formation of the KWC Gospel Choir in 2021 helped keep 20-year-old McGee in Owensboro when he found himself missing his family.
"I was extremely homesick and didn't know what to do," said McGee, who specializes in music, vocal performance and Christian ministries.
McGee said he approached Lisa Clark, associate professor of music and coordinator of KWC's music program, to form a gospel choir.
Clark paired McGee with another KWC student – ​​Ke'Shawn Flowers – who has similar experience in church worship, and the two got to start the choir.
"That's sort of how he was born," Clark said. "It was Ke'Shawn and Tracy getting together and making music."
The choir's membership fluctuates from semester to semester but hovers around 15 singers, with McGee acting as student director.
McGee said the group will sing traditional gospel choir music, contemporary praise and worship tunes such as "Break Every Chain," "Hallelujah You're Worthy" and "I Thank God."
But for McGee, it's being able to share his Christian faith through music that motivates him.
"I think it's really important for students to have something that can ground them, and the one thing we all know is God," McGee said. "I find it a joy and a privilege to be able to teach them gospel music. Ideally, all the gospel music we sing is inherited from the scriptures. We have an obligation to take Jesus wherever we are and encourage them with song.
In March, the gospel choir held its biggest concert yet with Callie Day, a former "America's Got Talent" contestant.
"It's the best thing I've ever done in my entire life," McGee said.
Clark said the gospel choir has garnered more attention than expected and has gone beyond its vision of being a volunteer-based club for students to fellowship and sing together.
"It's been a roller coaster," Clark said. "I would say there have been moments of success and there have been moments of learning. It turned into what we could do without putting too much pressure on the gospel choir members.
McGee said he was touched by the experience and would like to see someone who is not a student lead the choir in the future.
And despite some challenges, McGee praised KWC for giving him the chance to start a gospel choir.
"Our school wants you to be able to create whatever you want…because in the big schools there's already a gospel choir or a jazz ensemble," McGee said. "So having the opportunity to create that and see others flourish with what you've created is really encouraging as a student leader."
Don Wilkins, dwilkins@messenger-inquirer.com, 270-691-7299