The life lessons we need right now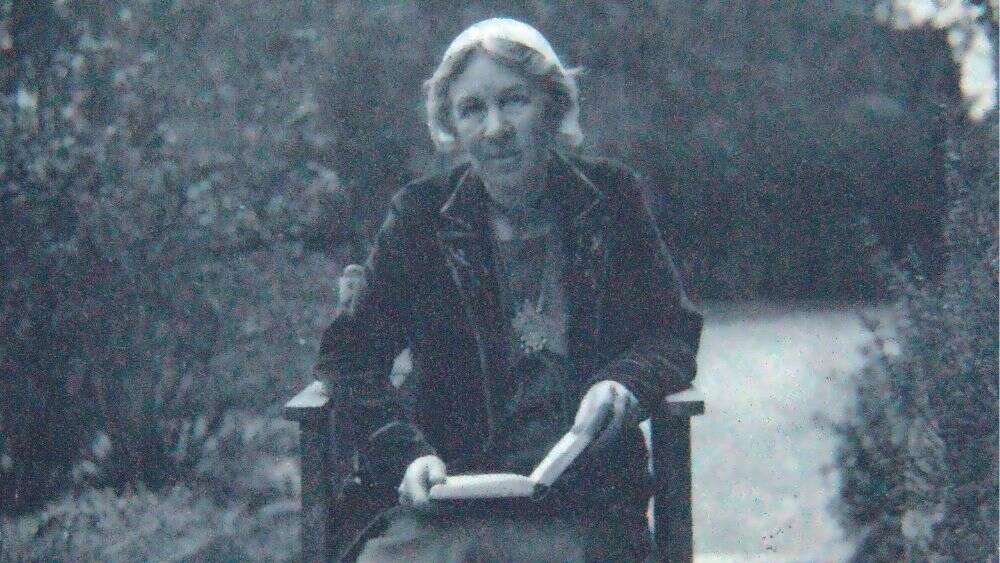 When Eternity invited me to reflect on some lessons I learned from the life and writings of Evelyn Underhill, my mind and heart were flooded! I share some of those lessons here to celebrate Evelyn's legacy for International Women's Day. But who was Evelyn Underhill, this woman who died 80 years ago, whose vocation has been described as the "motherhood of souls"?
Evelyn Underhill (1875-1941) was an English writer of Christian spirituality, publishing 39 books and hundreds of articles. She was a woman ahead of her time, leading retired British Anglican priests and teaching them prayer as early as 1925! The following year she was invited to work on a commission to deepen the spiritual life of clergy and laity, and then in 1930 she wrote a memorandum for the bishops of Lambeth – "The Way of Renewal".
Evelyn argued that instead of simply cultivating the intellect of the clergy, nurturing their souls – their personal prayer life – is essential to the spiritual renewal of the Church. She writes that it is impossible for priests to "evoke the spirit of worship" in the public worship they conduct if they do not possess it themselves.[i] Evelyn therefore recommended devotional training in theological colleges – introducing trainee pastors to a disciplined life of prayer and spiritual reading, as well as an annual retreat.
Evelyn was the first woman to teach theology at Oxford University, was made a Fellow of King's College London, received an honorary doctorate and was a pioneer in a leading retreat in England in the 1920s and 30s His published letters, prayers and retreat talks are the writings I find most spiritually nourishing. So what are some tenets of his life and writings that particularly resonate with me?
When we feel spiritual starvation, Evelyn tells us to stop and once again establish our adoring, wondering worship of God…
Worship God
The worship of God is the starting point of our spiritual life, according to Evelyn. An inner life governed by worshipful prayer, rather than petition, is the cure for the spiritual exhaustion and lack of spiritual vitality that we so often experience. When we feel a spiritual famine, Evelyn tells us to stop and once again establish our adoring, wondering worship of God; focus on God's unconditional love for us and open our hearts to receive that love.
Evelyn reminds us to be "receivers" and not just "transmitters" of her grace. Receiving is paramount – we must be "tuned carefully, sensitive to the music of eternity. We can never worship enough!"[ii] Evelyn encourages us to begin with worship, as the beginning of the Lord – Father's prayer, "Revered be your mysterious name in my weak and fluctuating soul".[iii]
Our dreams, our thoughts, and our relationships must be "colored" by this adoring reverence for God. And by experiencing the majestic otherness of God, we will naturally recognize our small size. This humble posture awakens us from a false sense of our own importance. Evelyn therefore views sincere worship of God as the essential preparation for our participation in God's work in the world.
And Evelyn encourages us to be part of a worshiping community that encourages the worship of God. No amount of personal prayer and reading can replace immersion in the life and worship of the Church.
Focus on God, not on yourself
Evelyn encourages us to form the habit of constantly shifting our gaze from ourselves to God and His action. "Enrichment of the sense of God" is the crying need of Christianity, Evelyn argues, as we "are drifting towards a religion which, consciously or unconsciously, keeps an eye on humanity rather than divinity", which puts the emphasis on service rather than fear, and this type of religion does not fare well in practice when "the pain and mystery of life are most deeply felt". [iv]
Our natural inclination is self-centeredness, and our culture (sometimes even our Christian culture!) tells us it's about us. No – it's all about God. His action in the world is essential, not ours. Evelyn encourages us to see all of life in relationship to God, because a self-starting spirituality is not only unnecessary but dangerous. We therefore cultivate an alert expectation for God – the prime mover – who always comes to us, and we strive to view the events of our daily lives with the light of eternity shining through.
Being constantly busy not only exhausts us, but leads to a lack of vision and depth, Evelyn argues.
The "Communion of Saints"
Evelyn had a lived understanding of the Church as a historical family through which the Spirit works – both visible (the people we can see in the present) and invisible (the "Communion of Saints"). Evelyn reminds us of all Christians in history – our sisters and brothers who have gone before us – many of whom were more prayerful than we moderns, and who left profound writings about their experiences of God and the ways of God that can enrich us. And Evelyn reminds us of the "cloud of witnesses" who "surround" us, cheering us (Hebrews 12). The Church is so much bigger, richer, and more vibrant than what we can see and touch in 2022!
Praying that we "could be one"
Evelyn was a spiritual ecumenist who fervently prayed for the unity of the Church. She reminds us that all flavors of Church worship are simply "chapels of various kinds in the one Cathedral of the Spirit," offering shelter to different kinds of worshiping souls.[v] Despite our differences as Christians, there are great parts we cannot help but share, and with "prayer cleansed" eyes, we are able to "read the letters of the Name, wherever they are found and in any script".[vi] Thus, Evelyn felt in sympathy with Christians of all kinds – "except when they start hating one another!"[vii]
So Evelyn invites us to extend generous hospitality, kindness and spiritual understanding to all branches of the Christian Church, rather than engaging in ignorant criticism, "mud dumping" and competition. We therefore ask God to unite us and allow us to unite in singing: "Holy, holy, holy is the Lord God Almighty! The unity of the Church is a sign of the work of the Spirit and recalls the heartfelt prayer of Jesus: "that they may be one" (John 17:21).
Our current crises – the global pandemic, the war in Ukraine, the Australian floods and our climate emergency – provide an opportunity for unified and renewed fervor in prayer…
The "leisure of eternity"
In addition to corporate worship of God, Evelyn was a contemplative who urges us to follow Jesus' example of withdrawing for moments of alone prayer to rest in the presence of God and be intentionally mindful, to balance and inform our work. Evelyn invites us to withdraw from the rough surface of life, so that we can deal with the depths. To hear the whisper of God, we must wait, watch, listen, and engage in prayer with scripture. Being constantly busy not only exhausts us, but leads to a lack of vision and depth, Evelyn argues. People whose lives are given to the Spirit have something of the "leisure of eternity," she writes, because they are not enslaved by haste.[viii] Evelyn encourages us to get rid of the idea that how many jobs we get is what matters most. On the contrary, the constancy with which we radiate God is the norm.[ix]
A passage to eternity
In 1940, during the Second World War, Evelyn wrote that it is when "everything falters" that we really begin to perceive the "dominant presence" of God, his "Majesty and Mercy". Evelyn argues that when our earthly situation "deteriorates" and the temporal outlook seems bleakest, it is often when the "great returns of the human spirit to the Eternal have taken place".[x]
Perhaps our current crises – the global pandemic, the war in Ukraine, the Australian floods and our climate emergency – provide an opportunity for unified and renewed fervor in prayer; a new hope, urgency and unity as lovers of Christ, as together we help to hasten the Kingdom of God, through prayer and action. Evelyn encourages us to pray for the "renewal" of the Holy Spirit within ourselves and throughout the Church, to "'rekindle our cold hearts and enlighten our dark minds', show us God's will for the future and allow us to play our part."[xi] These words have deep resonance for us today as we navigate these fragile times.
One way…the church today can be generous is to welcome, encourage and empower women today.
Gifted women whose voices need to be heard
As we remember Evelyn, a deeply gifted woman, let us celebrate the fact that almost a century ago some British men recognized this gift and invited her to help teach male clergy about prayer and the ways of God. As beloved children of God, we are called to love God and to love one another sacrificially and, as a Church, to move from "mine" to "ours", in a generosity compassionate. Perhaps one way the men (and women) in the Church today can show generosity is to welcome, encourage and enable the women of today, who are gifted, equipped, and ready to lead and teach, to have a voice, so they can actively contribute to the growth of the global church.
Robyn Wrigley-Carr is Associate Professor of Theology and Spirituality at Alphacrucis, an Australian University College, and Adjunct Associate Professor at Charles Sturt University. She is the author of Music of Eternity: Advent Meditations with Evelyn Underhill (Archbishop of York's Advent Book for 2021), The spiritual formation of Evelyn Underhill (2020) and editor for Evelyn Underhill's Prayer Book (2018).
[i]Kings College London Archives, K/PP75, 3/4/16, "The Way of Renewal."
[ii] Grace Adolphsen Brame, ed., Ways of the Spirit (New York: Crossroads, 1994), 176.
[iii] Evelyn Underhill, Abba (London: Longmans, 1960), 22.
[iv]Evelyn Underhill, About the inner life (London: Methuen and Co, 1927), 13.
[v] Evelyn Underhill, Worship (London: Nisbet & Co, 1941), xii.
[vi]under the hill, Abba19.
[vii]Williams, ed., Letters (London: Longmans, Greene, 1943), 126.
[viii]Evelyn Underhill, spiritual life (Manly: Center for Christian Spirituality, Manly), 75.
[ix]Braeme, ed., Paths132.
[x] Williams, ed. Letters292, 283.
[xi]Evelyn Underhill, The fruits of the spirit (London: Longmans, 1960), 71-72.
Email this story
Why not send it to a friend?
To share