The Franciscan choir releases an album
The Franciscan Choir, the sacred music group that leads the chanting during the 11 a.m. Mass at Christ the King Church in Kampala, plans to release an album of its popular hymns.
The choir is also considering buying a new organ to boost its performance.
This was revealed by the choir's patron, Deo Kasozi Walukaali, in a telephone interview with the New Vision.
"We were out of action for three years due to Covid-19. Our fans crave our music. They asked us to record our hymns so they could listen and ponder the message at the convenience of their homes. We just have a few financial bottlenecks, but we will overcome them soon.
Franciscan Choir President Ronald Kasozi delivering his thanksgiving message
Kasozi said the choir needed about 15 million shillings for the organ and recording project. Half of this sum has already been donated by the choir's fans, in cash and in pledges.
Meanwhile, the Franciscan choristers are now back in action. They made their first post-Covid appearance at an exciting concert they recently hosted at Christ the King Church.
The Franciscans, generally recognized for their energy and their zeal, were always so dynamic and jovial.
The parish priest of the Christ-Roi church, Mgr. Gérald Kalumba delivers his speech.
Their extensive repertoire included sacred melodies from the White Fathers and local composers such as Fr. Joseph Namukangula, Fr. James Kabuye and Mgr. Expedition Magembe.
They also sang Negro Spirituals and pieces from great works by renowned classical music composers such as Johann Sebastian Bach and George Frideric Handel.
The Franciscans were at their best as they sang hymns such as Kristu ge Magoba Gennoonya (Bishop Magembe), Yezu Leero Asinze (White Fathers), Worthy is the lamb, I know my Redeemer lives and the popular Hallelujah Choir (from Handel's Messiah).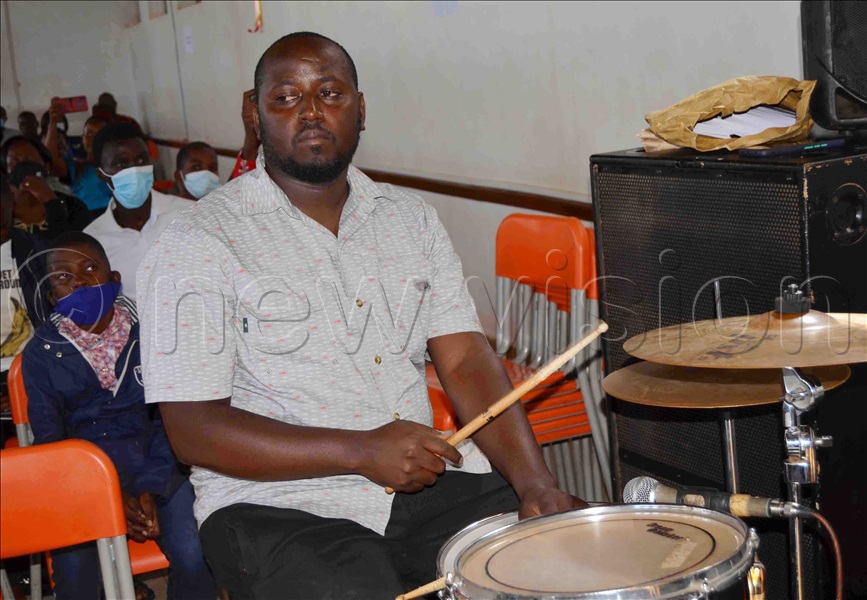 The concert was greatly boosted by a fine performance by organist, Henry Lubega, and talented members of the Xavieliee band, which included jazz drummer Joshua Nsubuga, rhythm guitarist Arthur Lubega and alto saxophonist Jovan Lutaaya.
The choir's president, Ronald Kasozi, thanked the choir's fans for standing by them during the difficult times of the Covid-19 pandemic.
The concert was also honored by priests affiliated with the church, including the parish priest, Msgr. Gérald Kalumba, Fr. Mathias Nteza (vicar), Fr. Remegius Sserugga (vicar). Christ the King Choir's Association President Alex Arinaitwe also graced the concert.