The Dobyns-Bennett Choir heads to the Big Apple | Culture & Leisure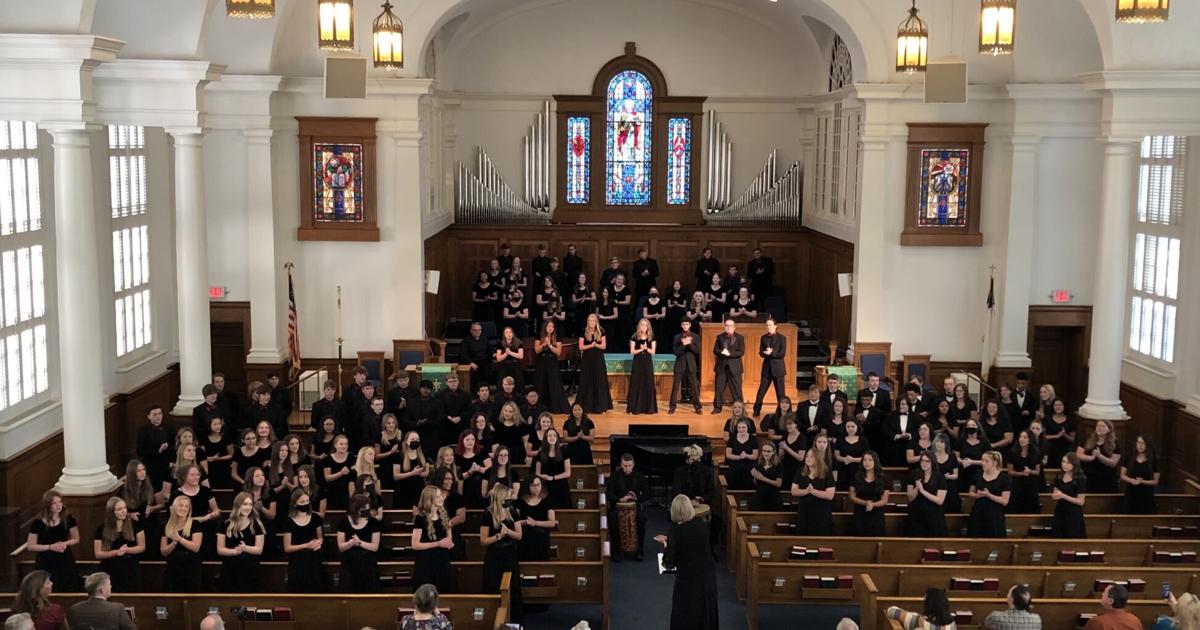 KINGSPORT — The Dobyns-Bennett High School Varsity Choir is set to take several bites out of the Big Apple beginning in late March.
And this is not an April Fool's joke.
The choir has been named a featured performer for a Carnegie Hall event, according to a statement from Kingsport City Schools. The DB group will be in New York from March 30 to April 1 and will participate in the Choirs of America Nationals for Top Choirs Festival.
The festival will consist of exchanges with other choirs, workshops and a performance/clinic judged at LeFrak Hall in the Aaron Copland School of Music at Queens College on March 31.
On April 1, the festival will continue with a rehearsal by the Mass Choir, conducted by Dr. Rollo Dilworth, during the day and conclude with a concert at Carnegie Hall that evening.
Twenty-four choirs from across the United States will participate in the festival and concert at Carnegie Hall, an event named "Harmonic Convergence."
The participating choirs will be divided into three mass choirs for the performance. Many choirs will also perform individually during the concert.
The DB University Choir, made up of singers from the chamber and concert choirs, was invited to perform as the concert's star performer. This accolade comes with special recognition during the performance, premiere stage placement within the mass choir, and a longer solo performance during the concert. This distinction is awarded to a single choir during the event.
Fifty-seven students from the DB University Choir are to take part in the festival. While in New York, choir members will also attend a Broadway show, take a harbor cruise, and visit the Top of the Rock Observatory.
The members of the choir will also give a 30-minute concert in the Saint-Jean-le-Divin cathedral.
The cathedral, under construction since 1892, is the sixth largest church in the world. The floor length is over 600 feet (about two football fields) and the ceiling is 177 feet high. With a reverberation time of eight seconds, the cathedral will provide the choir with an acoustic space in which to sing.
In recent years, members of the choir have performed at Carnegie Hall, Chicago Symphony Hall, the Music for All National Choir Festival, and most recently with the DB Marching Band at the Grand Nationals at Lucas Oil Stadium in Indianapolis. .
The DB choirs are under the direction of Patty Denmark and assistant Gianni Loepke. Denmark and the choir students could not be reached for comment on Wednesday.
Try the Kingsport Times News app today. Download here from Google Play and App Store.
KCS Communications editor Marybeth McLain contributed to this article.