The CCC Choir will host a holiday concert dubbed an Unforgettable Christmas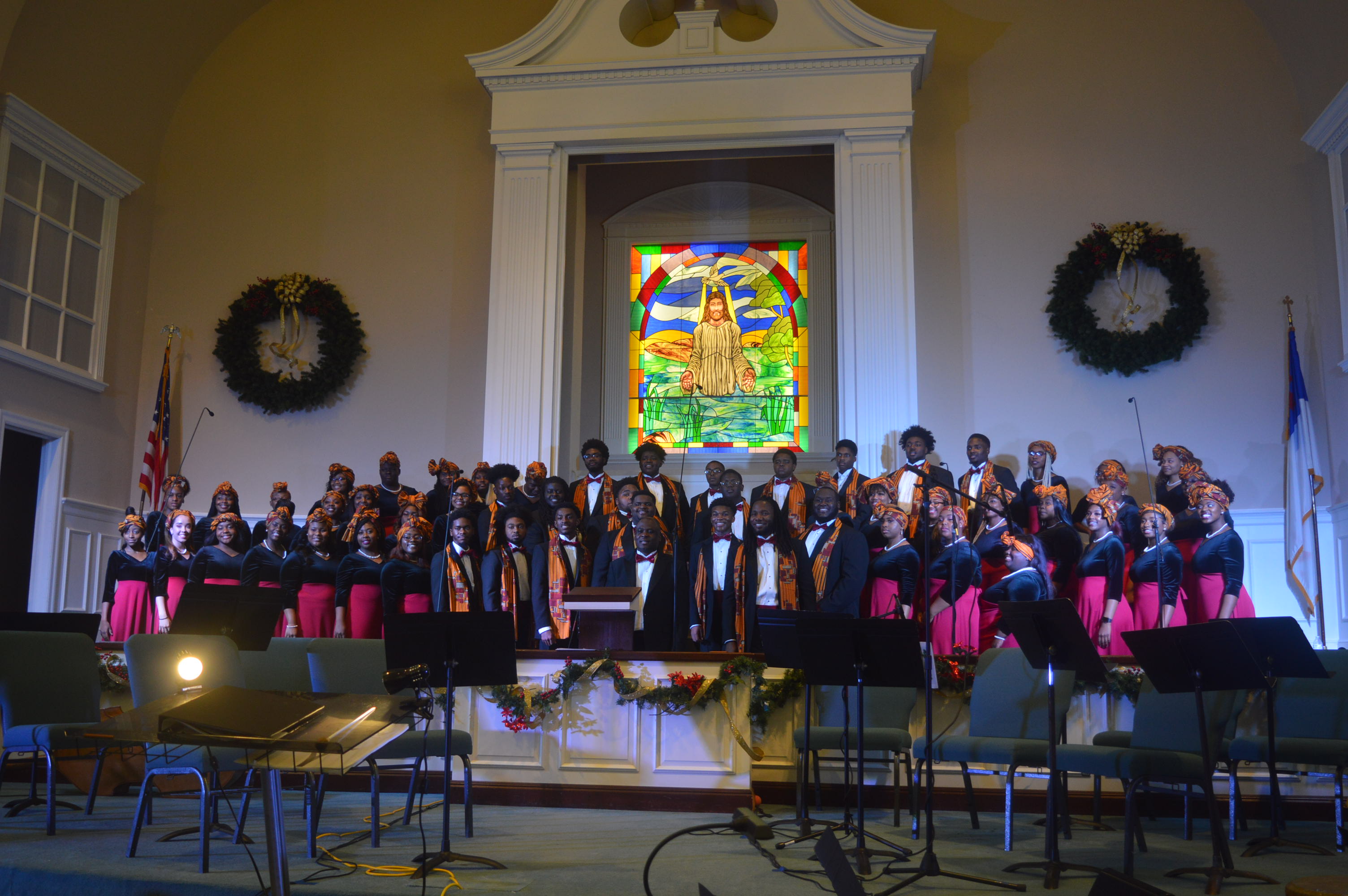 Recently, the music department at Coahoma Community College (CCC) announced that its choir would hold its annual holiday concert titled "An Unforgettable Christmas".
The event is scheduled for Tuesday, December 6, 2022 at 7:30 p.m. and will take place at St. Elizabeth's Catholic Church, located at 130 Florence Avenue, Clarksdale, MS 38614. The Memphis Chamber Orchestra will perform with the band CCC as an added feature to the event. A local high school choir will also perform.
Dr. Kelvin Towers, choir director and chairman of the Department of Music, said his talented group were busy preparing for the festive event. He can't wait to share one of Coahoma's coveted treasures.
"Our college singers have just completed a major performance featuring several HBCU choirs on our campus. They quickly had to turn the page and put that literature aside to prepare for this gig," Towers said. "To make up for lost time due to our Thanksgiving vacation, our students trained in two sessions with a two-hour break for further academic study."
Towers said the event is in its 18e year and returns after a brief hiatus due to the COVID-19 pandemic. In this context, he encourages the public to attend this highly anticipated musical experience.
"The community should look forward to hearing a variety of selections sung in classical, pop and gospel musical traditions," he added. "Our choir will be accompanied by the Memphis Chamber Orchestra. There will be something for all musical tastes.
Towers is particularly keen to showcase the talent offered by the CCC choir. The group is made up of talented singers from all over the southern region.
"This event gives our students the opportunity to fully showcase their musical talent in front of one of the biggest audiences of the year," Towers enthused. "Every year it's a huge event that brings the community together just in time for the holiday season."
Like most HBCUs, Coahoma prides itself on fostering an atmosphere that creates a sense of community, belonging, and togetherness. The choir, a close-knit group, is no different. The bonds shared between students and directors are those that are dear to Towers.
"Our choir is very family-oriented. They really enjoy spending time together. It makes it easier for producers to do the extra work that will allow them to perform the music at a higher artistic level," Towers said.
The annual Christmas concert has been a tradition that has enlivened the Clarksdale community for nearly two decades.
The event is free and open to the public. Participants are encouraged to arrive early for optimal placement. No ticket is required to attend.