Start of sign language courses in the Solomon Islands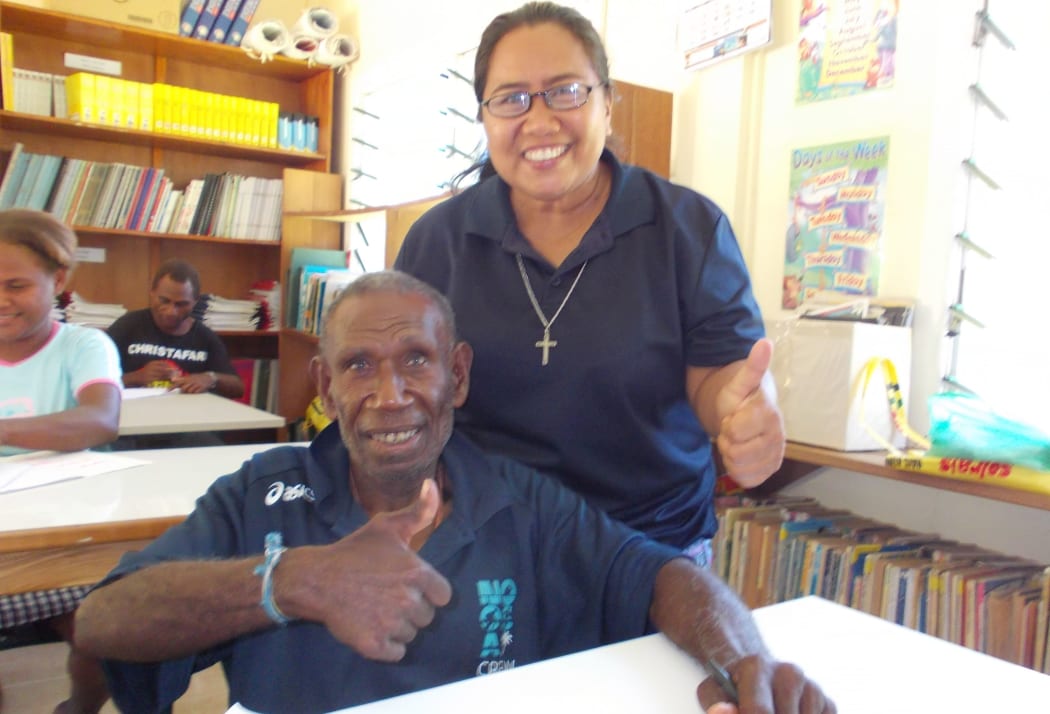 More people will start using sign language every day if the efforts of a new project in the Solomon Islands bear fruit.
Deafness is one of the most commonly reported disabilities in the country, and with little support available, it often leads to high levels of poverty-related illnesses and extreme isolation for deaf people.
The new sign language project aims to address these issues by standardizing the use of sign language and increasing its use.
Representatives from the Australian Catholic University (ACU) and the Catholic Education Authority in Honiara are leading the project.
They will train deaf and hearing people across the Solomon Islands in Australian Sign Language, before sending them to remote communities where deaf children and young adults live.
Sister Maria Fe Rollo, who works at the Honiara San Isidro care center for disabled children, said the deaf were often left behind as some of them developed their own means of communication.
"A lot of those who are still there in the communities are really isolated because of this communication barrier.
"There's the sign of home that they've developed with family, but there's also a limitation in that type of communication that can be helpful in their immediate family or community, but when they go to a larger community great, they are left out."
Project leader Dr Mellita Jones, who is an associate professor at ACU, said relatives of deaf children and the wider community were encouraged to learn how to sign.
"We don't just limit it to kids, we also have after-school sessions so parents and families can come and learn sign language.
"It's just about this connection with people – it's a human condition that we connect with each other."
Project interns will be able to obtain a teaching and learning certificate from the university, recognized by the Solomon Islands Ministry of Education for employment in schools or other institutions.
Catholic Education Authority director Modesta Hasiau said the qualification would solve the shortage of teachers with disabilities.
"We only have a limited number of passionate teachers, they were purely driven by passion but they are not qualified teachers. Even the Technical Teachers College doesn't meet that need as well, so…we are working to bridge that gap. in this area as well."
Former school principal Jackson Meke said implementing inclusive education in the past had been difficult given limited resources and funding.
He said the sign language project was a starting point for the Solomon government to take inclusive education more seriously.
"There is very little effort in implementing or preparing schools in Solomon Islands to address inclusive education for students with general disabilities," he said.
"When I was principal, we did our best to deal with an individual case in our school with visual impairment and it's quite expensive to have even one student to try and deal with it differently, and that's something the government needs to know."
With the Solomon Islands international border now open, Dr Jones said she looked forward to working first-hand with deaf children and their communities.
"There's a lack of empowerment for a lot of people, and so for me to work with deaf people who feel so isolated in their communities – I think that's a really unique way [to] try to get challenging educational opportunities, and I'm really motivated by that. So I feel very privileged to have the opportunity to do that."