St Rose Of Lima School Winter Activities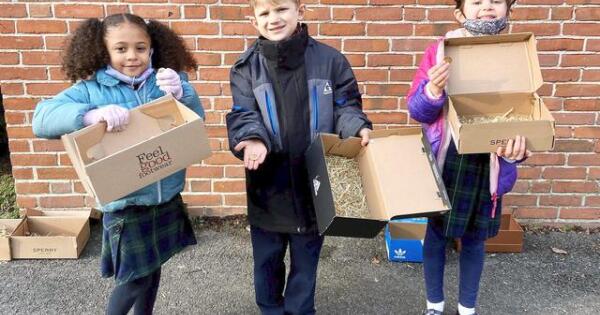 Posted: Jan 15, 2022 7:00 AM
Students at St Rose of Lima School have been keeping busy, according to the school's Mission Advancement Director, Laura Moulder.
After the students returned to school in January, the art/religion class celebrated the Epiphany holiday on January 6 with kindergarten students creating Advent Angel gifts to exchange; first-graders placed straws outside "for the camels" and discussed the significance of the gifts brought by the three kings; and fifth-grade students painted scenes.
The school's transitional kindergarten students recently made gingerbread houses.
Sixth and eighth graders spent midterms the week of January 3-7.
And in other St Rose of Lima School News, they are running a $10,000 tuition raffle, the winnings from which can be applied towards tuition at any accredited kindergarten school, college or university. in twelfth grade in the United States or to help repay student loans.
The draw is on Sunday January 30 at 1:30 p.m. and the winner must be present. Tickets can be purchased by calling the school on weekdays, 8:30 a.m. to 2 p.m., at 203-426-5102, or by emailing raffle@srles.com.
Tickets will be on sale after masses at Sainte-Rose Church on the weekends of January 15 and 16 and January 22 and 23, with masses at 4 p.m. on Saturdays, and at 7:30 a.m., 9:30 a.m., 11 a.m. 30 a.m. and 5 p.m. on Sunday. Proceeds from the raffle, after the prize, will go to the St Rose School Blooms Fund.
First graders from St Rose School in Lima, left to right, Aria Lauture, Grant Hoffman and Caroline Anzalone hold newly created Three Kings boxes in the Art/Religion classroom. —Photos by Laura Molder
Maryn Lyons, left, and Amelia McRuiz, kindergarten students at St Rose of Lima School, hold newly made paper snowmen in art/religious class.