Spring is back: lots of activities to come | News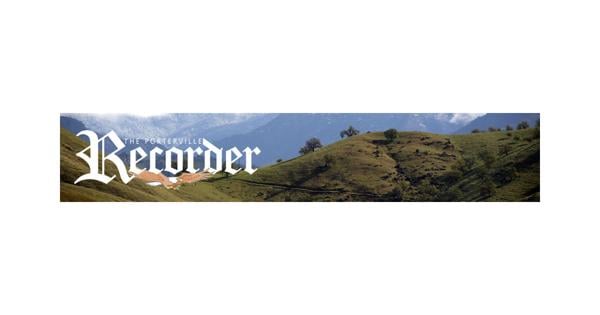 Call it the return of spring.
For the first time in three years, there will once again be many traditional events held in the region that had always taken place until they were interrupted for two consecutive years due to the COVID pandemic.
Here is an overview of the many upcoming events:
MONACHES FARMERS MARKET
This Saturday, March 26, the Monache FFA will hold its sixth annual Farmer's Day and Plant Sale at the school farm off Mulberry Avenue. Plants grown by students will be sold. Biennials and perennials consisting of vegetable packs, succulents and fruit trees will be sold.
There will also be plenty of fresh vegetables and citrus fruits for sale, including broccoli, white and specialty cauliflower, melo gold pomelos, red and green cabbage, navels, cara-caras and oranges. blood.
The event will take place from 8 a.m. to 3 p.m. A walk-run will also be organized during which participants will be able to walk or run around the school farm while overcoming various obstacles. Admission is $10 and registration is at 7:30 a.m.
The walk-run is free for ages 5 and under. Each participant will receive a Farmers Day t-shirt. For more information, visit the Monache FFA Facebook page.
PORTERVILLE CELEBRATES READING
The Porterville Celebrates Reading event will take place from 10 a.m. to 2 p.m. on Saturday, April 2 at Veterans Park. Educators from the Burton and Porterville Unified School Districts, high school students and community service groups will be on hand at the event to provide free literacy activities for elementary school students. Hundreds of books will be distributed in English and Spanish.
LINDSAY ORANGE BLOSSOM FESTIVAL
The Lindsay Orange Blossom Festival will be held from April 2-9, culminating with the parade to be held on April 9. The deadline to participate in the parade is this Saturday, March 26. For more information, visit https://www.lindsayorangeblossom.org/parade
The April 9 OBF Festival will also feature music, food, the second annual Lindsay OBF Foundation Cornhole Tournament and carnival. Additionally, the first forbidden car show of the Lindsay Orange Blossom Festival presented by Forbidden Fantasy will take place on April 9th.
Attendees can start arriving at 8 a.m. and Lindsay City Park and the show will run from 10 a.m. to 12:30 p.m. Entry fee is $20.
For more information on the Lindsay Orange Blossom Festival, visit the Lindsay Orange Blossom Festival website or Facebook page.
TULE PARKWAY RUN-WALK
Also on April 9, the Tule River Parkway 5K Run and Walk will take place. The event begins at 9 a.m. at the Tule River Parkway, Porterville's longest walking trail that also includes the Tule River Parkway Gardens.
The event will start and end at the Park & ​​Ride lot just past the Jaye Bridge. The cost is $10, which includes a personalized bib and medal for finishing.
For more information, call the City of Porterville Parks and Recreation Department, 559-791-7695 or visit www.ci.porterville.ca.us Other sponsors of the event include the Tule River Parkway Association, which maintains the boardwalk and gardens.
SCICON FESTIVAL
The 60and SCICON's annual BBQ and Wildflower Festival will take place from 11 a.m. to 4 p.m. on Sunday, April 10. The event, which features live entertainment and wildlife shows, is free.
A deep barbecue meal is also offered for $15 and for 60 and over, 12 and under and military for $10. The event is sponsored by the Friends of SCICON.
EASTER EGG HUNT
The Town of Porterville Easter Egg Hunt will be held Friday, April 15 at Veterans Park. There will be thousands of eggs filled with toys, candies and special prizes.
7-9 year olds will participate at 10:30 a.m., 4-6 year olds will participate at 11 and 2-3 year olds will participate at 11:30 a.m.
The cost is $2 in advance and $3 at the event. Wristbands can be purchased at Centennial Plaza, 15 E. Thurman.
JACKASS MAIL RUN
The 59and Annual Jackass Mail Run will take place on Saturday April 16th. Jackass Mail stamps are on sale for 50 cents and available at the Porterville Chamber of Commerce.
The Jackass Mail Run began in 1962 and recurs when mail was delivered to Springville during the Old West era. The Jackass Mail Run goes from Porterville to Springville.
The Jackass Mail Run will break at noon for lunch provided by The Antlers. The mail should arrive in Springville around 4 p.m.
The Jackass Mail Run will conclude with the Big Shootout in downtown Springville around 5 p.m. 37and Annual Ex-Wagonmaster Dance with the Canyon River Band from 9 p.m. to 1 a.m. April 9 at the Elks Lodge.
For more information, visit the Jackass Mail Run Facebook page.
IRIS FESTIVAL
The Iris Festival presented by the Porterville Chamber of Commerce returns to downtown Porterville at 11 a.m. on Saturday, April 23. The event will include chili cooking and a car show presented by Nasty Habitz.
The deadline to apply as a vendor or to host the festival is March 27.
Sponsors and volunteers for the event are also being sought. For more information, call 784-7502 or email chamber@portervillechamber.org
SPRING RODEO
The West's largest little rodeo, the Sierra Springville Rodeo, returns April 22, 23 and 24. Tickets for each day are $20 and $12 for children ages 6-12.
The entire weekend features plenty of activities including Chicks 'n' Chaps, Cowboy Church, Motorcycle Barrel Race, Mutton Bustin' for Kids, Entertainment, Trade Show, Skin Race and Silver Dollar Dig.
The Springville Rodeo Parade will also take place in downtown Springville at 2 p.m. on Saturday, April 23.
For more information, visit springvillerodeo.org
Anyone who would like information about their event featured in The Recorder can contact Editor-in-Chief Charles Whisnand, cwhisnand@portervillerecorder.com or 784-5000 ext. 1048.