Spring Classes for the Homeless | | columbiamissourian.com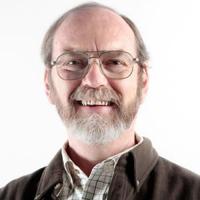 Homelessness is year-round, but spring brings relief knowing that the men and women without stable housing have survived the winter. I remember in 2009 at The United Methodist Church in Missouri, there was a short impromptu prayer service to mark the successful season of what became Room at the Inn.
A homeless woman, Liza, whom I have seen on the streets for the past year, stood up and spoke loudly and eloquently, thanking the volunteers who helped that year to see "that we don't 'have lost anyone this winter'.
To my knowledge, "we haven't lost anyone this winter" thanks to the staff and volunteers of Loaves and Fishes, Turning Point, Harbor House and Room at the Inn, but also to an informal network of volunteers who under the name of CoMo Mobile Soup Kitchen.
The CoMo Mobile group largely staffed the emergency shelter at Wabash Station, caring for the 15-30 people who remained inside Wabash during the extreme cold, and around 10 people currently. in this area.
CoMo Mobile Soup Kitchen also regularly serves food and provides necessities to several homeless camps around Columbia where they serve 65-80 people a day at least twice a week.
Last week at Loaves and Fishes, I helped a guest I'll call Eddie repack his frozen fingers that had been treated and were waiting to be partially amputated.
When we were done with the gauze and tape, I asked her if I could take a picture to post on social media. He approved. I'm glad I did.
I was in a similar situation in March 2020 while walking around downtown when I ran into a guy I'll call Dan who showed me his frozen, damaged, toeless foot that had just to be amputated.
I learned some details about gangrene and infections. I asked permission to take a photo. He approved, but I quickly changed my mind and withdrew my request because I felt it was an invasion of my personal boundaries.
During these two years, I regret having passed up the opportunity to share publicly what frostbite does to some homeless people in Columbia.
When I posted a picture of Eddie's damaged fingers on Facebook, I immediately got a response from someone active in the CoMo Mobile Soup Kitchen group, telling me they had a medical team that already had him. treated and would follow him after the amputation. Indeed, they did a follow-up a few days ago.
A second benefit of posting the photo of Eddie's fingers is to inform Columbia of the issues faced by homeless people.
Often citizens think that once a program is started, the problem is solved. Several people reacted by saying, "I thought you provided gloves and hand warmers."
Another said: "Maybe Wabash should be more open." We often see beggars and homeless people waiting at Wilkes Boulevard Methodist Church for Turning Point and Loaves and Fishes, but few directly see people in the throes of a drug or alcohol episode. Ditto for chilblains and insect bites.
Loaves and Fishes is a tight-knit group of volunteers who prepare and deliver an evening meal in the cold, rain or 95 degree heat 364 days a year.
There have been few misfires during the pandemic.
I spoke often with a guy I met at Loaves and Fishes, I'll call him Tim, who should have had better housing for at least seven years, but he wasn't quite sure how to jump through the hoops. He's headed for better accommodations.
Homeless and housing social workers can recite program lingo and numbers, but it doesn't always get to the right person at the right time.
All I did was reinforce the suggestion of a family member he should talk to. It was so simple, but it made a difference.
Several homeless service groups led by Randy Cole of the Columbia Housing Authority are currently planning a plan to use federal money for emergency shelter in some form.
We need suitable and well-located facilities to serve as a day centre, soup kitchen and emergency shelter. We also need more sanitation facilities downtown and more licensed campsites for homeless citizens who don't want to go to shelters for one reason or another.
Whatever plans for future homeless services are developed to decide how to allocate $25 million in American Recovery Plan Act (ARPA) funding, it is critical that volunteer opportunities and responsibilities are maintained.
Caring for the homeless and hungry is fundamental to the religious backgrounds of most Americans and should not be outsourced to publicly funded agencies.
Caring for the homeless and hungry expands ordinary citizens' understanding of how some people end up homeless to begin with.
Due to housing shortages and the loss of low-skilled jobs, homelessness will always be with us despite admirable efforts to reduce addictions, eliminate family instability, provide medical services and organize job training.
In fact, due to national changes, I expect Boone County homelessness to likely be higher in 2025 than it is now. We need a variety of shelters (eg RATI, sanctioned campaign, small houses), but we also need groups of caring volunteers to provide and share food and to interact with the homeless in Colombia.