Songs for Suffering | News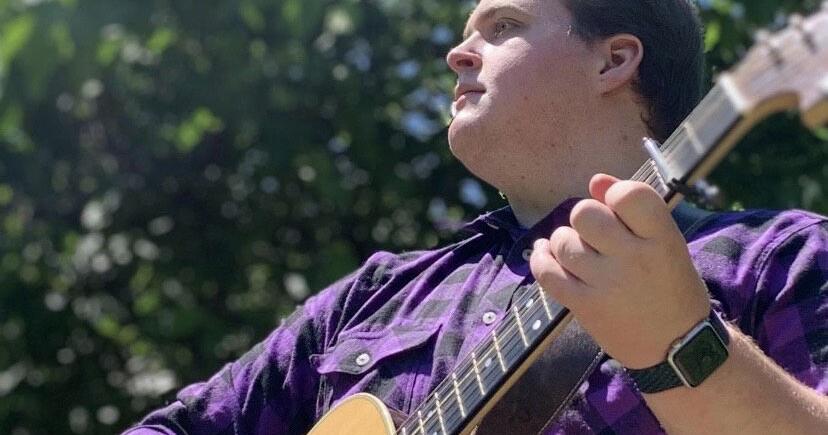 Josh Rister has no illusions about a career in music.
Although he writes, performs and records songs, he does so to shine a light on addiction in eastern Kentucky and to offer hope to those who are suffering.
A 2019 graduate of Lewis County High School, the 21-year-old majored in psychology and Appalachian studies at the University of Kentucky, but he also found time to record "Blood, Meth and Tears," a 10-song album with half the proceeds going to Recovery Works, a South Shore residential treatment center.
"I grew up in Lewis and Greenup counties and lived through the opioid epidemic," he said, noting that he had seen friends and family become addicted; some did not survive.
"I listen to old country music, like Johnny Cash," Rister said. "He wrote about his issues and his emotions and it made me want to express my feelings about it."
Recorded in an 8ft by 8ft room built in his backyard, Rister's album includes all the original songs, like "Pillars Made of Coal."
"Being from Eastern Kentucky, I had to write a song about smut at some point," he laughed. "I think it's the best written and it's going to be the most marketable. Most of the other songs I like more because they are more personal because of their subject matter or where I was when I wrote them.
He said his favorite was "Repo Man". It is also the first song he wrote.
"This is a shooting of a repo man attempting to repossess a truck," Rister said. "I thought it sounded like something someone would write a song about."
But all is not gloomy. Rister wanted to make sure listeners could realize the hope in his songs.
"Nine Months Clean and Sober" is about his cousin who was a drug addict.
"He got addicted to drugs, was in jail, but he turned his life around and goes to church," Rister said. "I felt it was important to tell this story. I didn't just mean, that's a problem. I meant that there are ways to solve this problem and overcome it.
The cost of "Blood, Meth and Tears" is $10; half of every sale goes to Recovery Works and the other half goes to making more CDs. So far, Rister has been able to donate $500 to the recovery center.
"I think about it all the time," he said. "My biggest goal in life is to make some kind of positive change in this area," he said.
(606) 326-2661 |
lward@dailyindependant.com
For more information or to purchase a CD, visit John Rister Music on Facebook or email him at joshrister75@gmail.com.