Shine on: Brothers Lazaroff Records 'Quarantine Songs' at Sun Studios in Memphis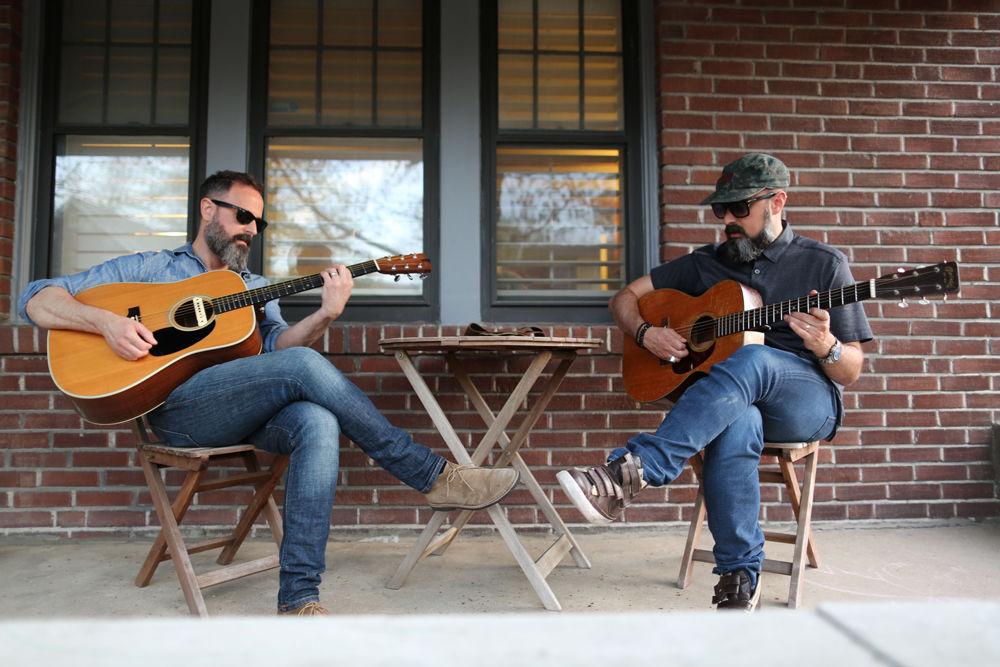 It was 1946 when Elvis Presley recorded "That's All Right Mama", his first release. The location was Sun Studio in Memphis, now considered by many to be the birthplace of rock 'n roll. BB King, Johnny Cash, Jerry Lee Lewis and Roy Orbison have all recorded there. Earlier this week, the Lazaroff brothers made the trip to Memphis to record new material at The Sun, which is now a national landmark.
David and Jeff Lazaroff were joined at Sun Studio by their frequent collaborator, Rabbi James Stone Goodman. The brothers have recorded some new tunes – they call them their "quarantine songs". Some were written with Goodman. A new spoken word track was also included in the mix. A release date for the new songs is still pending.
Prior to the Lazaroff brothers' visit to Sun, the famed studio was notable for its ties to a few other Jewish artists. Presley's maternal great-great-great-grandmother, Nancy Burdine, was considered Jewish. Burdine's daughter gave birth to Doll Mansell, who gave birth to Elvis' mother, Gladys Smith. Therefore, according to Jewish law, Elvis is technically a Jew.
Then there's singer-songwriter Marc Cohn, who is definitely Jewish. Cohn described his hit single "Walking in Memphis," as a song about a Jewish gospel music fan. The song's lyrics verify the name of a number of places of musical origin in the city, including Graceland and the Jungle Room (there's landman Elvis again). The song begins with the lyrics:
"Put on my blue suede shoes

And I took the plane

Landing in the land of the Delta Blues

In the middle of the pouring rain.
The first line refers to where "Blue Suede Shoes" was originally recorded, by Carl Perkins, in 1955. The Presley version was released the following year. The place where Perkins recorded the rock 'n roll standard was none other than Sun Studio.