Royal Navy Friendship Lessons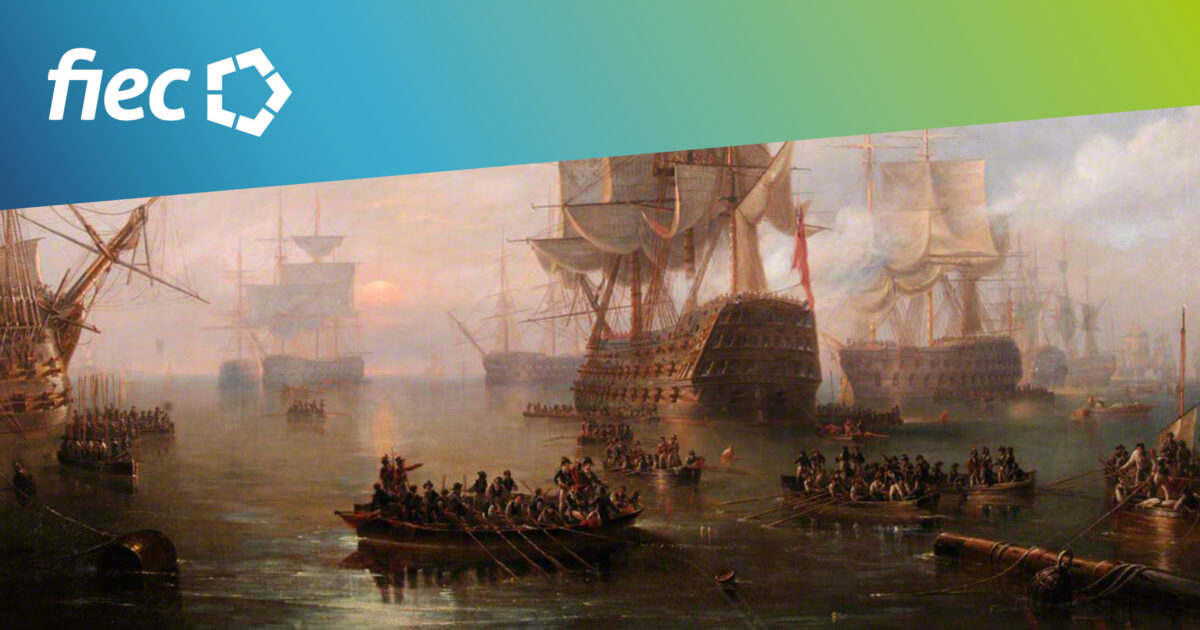 I had a lazy half term earlier this year, somewhat imposed by the need to isolate ourselves. There wasn't much on TV, so I used it to catch up on some secular fiction reading, returning to a beloved series of books by Patrick O'Brian set in the Royal Navy during the Napoleonic Wars.
These books are my "comfort reading" – something I've come back to over and over since I first read them as a teenager. I got into it because my grandfather – a lifelong Navy stoker – had given my brother similar volumes as gifts, and upon reading them I was immediately won over.
I guess I first read these books as stories of adventure – stories of bravery from a bygone era, of heroism matched with chivalry. But as I get older, I realize that's really not the case: the action is remarkably spaced out and often handled extraordinarily briefly.
Instead, they are books about friendship. In particular on the friendship that exists between the two main characters Jack Aubrey and Stephen Maturin.
deep friendship
Read this way, I find these books incredibly moving. They take place in different times, of course, and O'Brian has a knack for transporting you to the age when the captain's steward manages to make you smile by announcing before a cheese supper on toast, "what I say , witties is up, please.
But the lessons of friendship run deeper. Like all relationships, they have ups and downs, misunderstandings, arguments, falling outs, etc. But the two men go to great lengths to guard each other, serve each other and check their speech to avoid giddiness and upheaval.
Friendship is, of course, a key theme in the Bible.
It's more than company – I could have many companions or even colleagues. Friendship seems to fall completely into another category.
It's so important that it's akin to a covenant relationship with all the commitments and responsibilities to which, say, a marriage commits one.
tendency to friendship
As in the novels, such friendships need attention, thought and time to blossom. It's a challenge for us in ministry because we live in a carefree, thoughtless world and – to be perfectly frank – finding time for something as intangible as a friendship seems a little inefficient.
But we have to go beyond that.
It can be hard to know how effective an afternoon spent with a friend will be in terms of ministry performance or productivity, but in reality, this is exactly the kind of investment we need to make.
Aubrey and Maturin have the advantage of being locked together in a small wooden frigate for weeks and months. Most of us will have to work harder, with God's help, to maintain and enjoy meaningful friendships that will bless us and allow us to bless others.
Let me encourage you: the investment is worth its weight in gold.
So, who could or should you make an appointment with today?

HMS 'Victory' anchored off the Isle of Wight by John Wilson Carmichael (1799–1868). Photo by the National Museum of the Royal Navy, Portsmouth (CC BY-NC-ND).