Riggins News: It's been a busy summer in Riggins | Community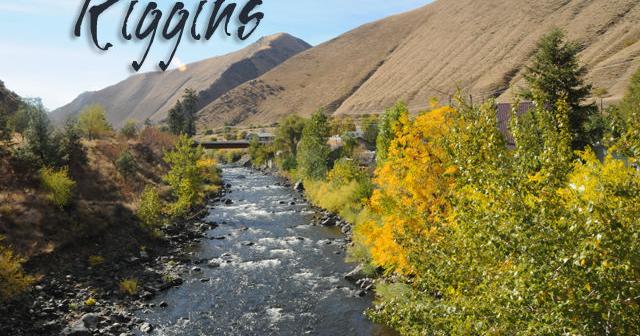 RIGGINS — Happy Father's Day to all dads and grandfathers. "No matter how tall I am, I will always look up to my dad." One of my favorite quotes about dads.
Quote of the Week: "Too often we underestimate the power of a touch, a smile, a kind word, a listening ear, an honest compliment or the smallest act of caring. , all of which have the potential to transform a life." – Léo Buscaglia
Brenda Tilley, Town Clerk of Riggins, received a Certificate of Appreciation for 10 years of continuous service and support to the Town of Riggins. Thank you, Brenda, for your dedication and commitment to Riggins and our Salmon River Canyon.
Paula Tucker's ASK outdoor camp is June 13-16, 10 a.m.-2 p.m. Paula Tucker's volleyball camp is June 21-23, 9 a.m. to 12 p.m. Call ASK at 208-628-2770 for details and to register.
The ASK (After School Kids, Inc.) Mini Football Camp, for K-8 students, with coaches Ty Medley and Derek Wilson, will be held Thursday and Friday, July 21 and 22, from 9 a.m. to 11 a.m. at the SRHS soccer field. The fee is $15; bring your own water bottle.
The ETC 2nd Hand Shop, which helps fund the ASK program, is a great place to shop. Daniels keeps ETC clean and inviting. Diane Thach washes a lot of kitchen items and reviews and organizes new clothes and sundries that arrive almost daily. Congratulations to these ladies who give their time, and offer items at low prices. Stop and learn about ETC. If you're interested in volunteering, talk to Lisa.
The Mountain Manna Home School Open House will be held this Saturday, June 18 in the lower classrooms of the Salmon River Community Church from 10 a.m. to 1 p.m. Everyone is welcome to attend and view its program.
Roy and Gail Travis will be honored on their 50th wedding anniversary on Saturday, June 25 at 1 p.m. at Salmon Rapids Lodge. Family and friends are invited to participate and celebrate.
Rattle the Canyon is just 10 days away and will take place at Riggins City Park on Saturday, June 25, from 1-11:30 p.m. It will feature six bands: Reckless Kelly, Micky & The Motorcars, Tylor & The Train Robbers, Jeff Crosby, Muzzie Braun and American Bonfire. Proceeds will go to First Responders, Salmon River High School Sports, Salmon River Jet Boat Races and the City Park Stage Fund. Buy your tickets online at ticketbud.com.
Additional parking for Rattle the Canyon will be at Riggins Elementary School, Riggins Community Center, Salmon River High School, Riggins Assembly of God Church, Jesus Christ of Latter-day Saints and the Salmon River Community Church. Parking for June 25 only and no overnight parking.
The Salmon River School District office will be open during the summer months, Monday through Thursday from 9:00 a.m. to 2:00 p.m., excluding statutory holidays and staff vacations.
The "Oceans of Possibilities" summer reading program, with Miss Susan, will take place Wednesdays at 11 a.m. at the Salmon River Public Library starting June 29 and every Wednesday in July. This is based on toddlers, ages 2-5, play time includes art projects and snacks.
Dates for the 2022 Salmon River Summer softball season are Wednesday nights at 7 p.m., June 8 through August 24. The first game will take place tonight, June 15, at the Salmon River High School baseball diamond. Mixed recreational type league: players must be 18 years of age or older; must provide own glove. Family and fans of all ages are welcome to watch.
Leighton Vander Esch won the Home Run Derby at Rider's Stadium in Frisco, Texas. Through home runs hit by the Dallas Cowboys and #Dallas media partners, $135,000 was raised to benefit the Salvation Army of North Texas and other deserving DFW nonprofits.