Richmond's all-female choir returns with in-person concert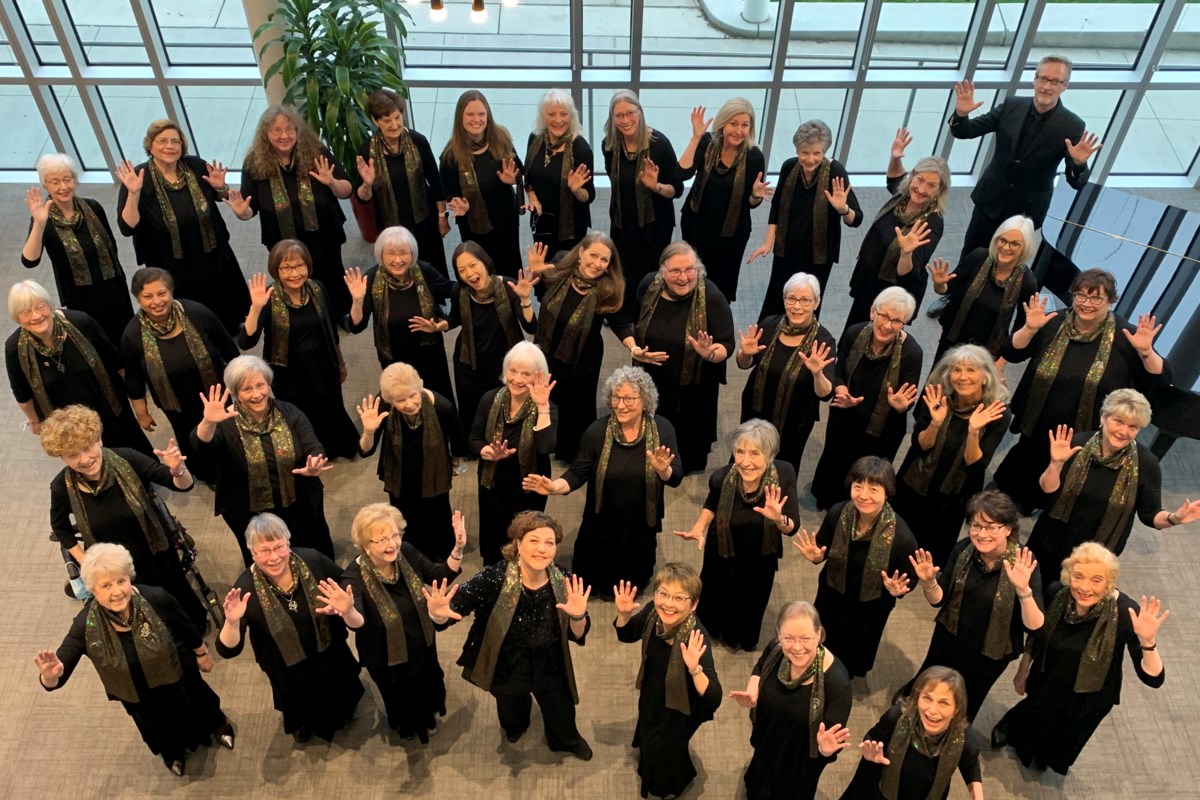 The ladies' choir has been doing well for 50 years.
Richmond's famous women's choir is hosting a late-night 50th anniversary concert in June.
The Richmond Singers – made up of 48 members – had to postpone their 2020 festivities due to COVID-19, but are set to return with a big celebratory concert on June 11.
The concert entitled "The Power of Song" will be conducted by the choir's musical director Fabiana Katz with 14 songs from the evening's musical repertoire.
A special song called "Our Song", composed by Katerina Gimon, was commissioned to celebrate the choir's 50th anniversary and will be performed for the first time for the public.
Longtime choir singer Mary Anne Nelson said everyone was excited to perform in person again.
"We worked on little bits of stuff while we were on Zoom, but it really wasn't the same," Nelson said.
Nelson told the Richmond News that the Music Director and Choir Committee began putting together a music program last September and it was not until February that everyone returned to Broadmoor Baptist Church in person to practice.
"The practice was a bit difficult, but we wore masks and had to take more breaks to air out the church because, you know, singing can spread the virus when we're close together," Nelson said, adding that they are still cautious, but more confident now.
"There's such a community spirit within the choir, but also a love for our community where we live. We're doing everything we can to reach out right now, and that's kind of what's exciting. our choir."
The concert will take place at Fraserview Church in Richmond on June 11 at 7 p.m.
Tickets are $22 for adults, $20 for seniors and students, $18 for groups of 10 or more, and free for ages 12 and under.
To purchase tickets, email richmondsingers@gmail.com or online at the Richmond Singers website.