Resumption of household help activities | Lifestyles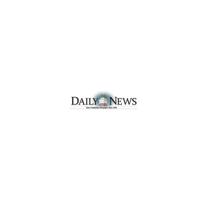 DECATUR COUNTY – Aren't we happy to live where we live? I can't believe we have to deal with what our neighbors to the south are doing right now. I guess it could be compared to the 1978 blizzard that we experienced. We thought we wouldn't make it, but we did. These people are not used to having to deal with so much snow and ice. But let's not snuggle up too much in our little corner of the world. We are only in January and we could have it here. I just hope we have enough in our cupboards and freezers to get through. I can accept being snowed in if we have electricity.
I worked a lot on my sewing machine. I connected several quilts, pieced some together, and made pillowcases for a friend's charity. I have enough fabric to last for years that I can turn into more things. I wonder about these people who say they are bored. I just want to know what "boredom" is. I guess it's bad for the person who has it.
Housekeeping extension activities begin to resume. There will be a council meeting at 6 p.m. on February 7 in the large meeting room of the extension office. Please send a representative from your club to the meeting. Important information will be disseminated.
Our Madison District Spring Meeting will be held March 10 in Switzerland County. Each Club President has received information on how to submit your reservation. You can bring your club's attendance list and money to the board meeting.
Also to come, our International Night program. We will go to Germany for the night. Our guide will be Brian Jones. It will be March 15 at the First Baptist Church. Full details will be sent soon for this event.
EASY BAKED SWEET AND SOUR CHICKEN
4 skinless chicken breasts, cut into 1-inch pieces
2 eggs, beaten
1 cup cornstarch
1/4 cup vegetable oil
1/4 cup ketchup
1/2 cup sugar
1/2 teaspoon of salt
2 tablespoons of soy sauce
1/2 cup cider vinegar
1 teaspoon garlic powder
Preheat the oven to 325 degrees. Line a 9 x 13 inch pan with a sheet of parchment paper. In a large ziploc bag pour the cornstarch, salt and pepper. Add the chicken pieces and shake well to coat. In a bowl, beat the eggs. Heat the oil in a frying pan until it sizzles when you add a drop of water to it. Dip each piece of chicken in the beaten egg then place it in the pan. Sear the chicken on each side then place it in the baking dish. In a medium bowl, add ketchup, soy sauce, vinegar, sugar, garlic powder, then salt and pepper. Stir to combine and pour over chicken. Bake for 1 hour. Turn over and stir halfway through cooking. Serve with a side of rice.
POTATO LASAGNA
5 potatoes, peeled
2 teaspoons of salt
1 teaspoon of pepper
8 slices of ham
7 slices of Mozzarella cheese
5 slices of bacon, cooked and crumbled
1/4 cup fresh parsley, chopped
1 cup heavy cream
2 eggs
Preheat the oven to 350 degrees. Cut the potatoes into 1/4 inch slices. Season with salt and pepper, coating evenly. Press a layer of potatoes evenly into the bottom of a greased square pan. Place half of the ham slices evenly on top of the potatoes, followed by half of the cheese. Follow with another layer of potatoes, then the rest of the sliced ​​ham and cheese. Sprinkle the bacon and parsley evenly and place a final layer of potatoes on top. Then, squeeze it into an even layer. In a small bowl, combine heavy cream and eggs. Pour over grated cheese. Bake for 40 minutes or until cheese on top is golden brown. Cool slightly and serve.
BANANA PUDDING AND WHITE CHOCOLATE CHIP COOKIES
1 1/2 sticks of butter
3/4 cup light brown sugar
1/4 cup granulated sugar
1 3/4 ounce dry instant banana cream pudding mix
2 large eggs
1 teaspoon vanilla
1 teaspoon of soda
2 1/4 cups flour
1 1/4 cup white chocolate chips
Preheat the oven to 350 degrees. Combine flour and soda in a medium mixing bowl and set aside. In a separate large bowl, cream the butter and sugars using a hand mixer. Add dry pudding mix and continue beating until well blended. Add eggs and vanilla and beat until smooth and lump-free. Combine wet and dry mixture, stir with a wooden spoon. Add the chocolate chips and mix gently. Roll into 1-inch balls and place on a parchment-lined cookie sheet. Bake for 8-9 minutes. Take them out of the oven before they start to brown (8 minutes is usually perfect, 9 minutes maximum). You want these cookies slightly under-baked. Cool on wire rack.