Outstanding Achievements of CHS Choristers | Local News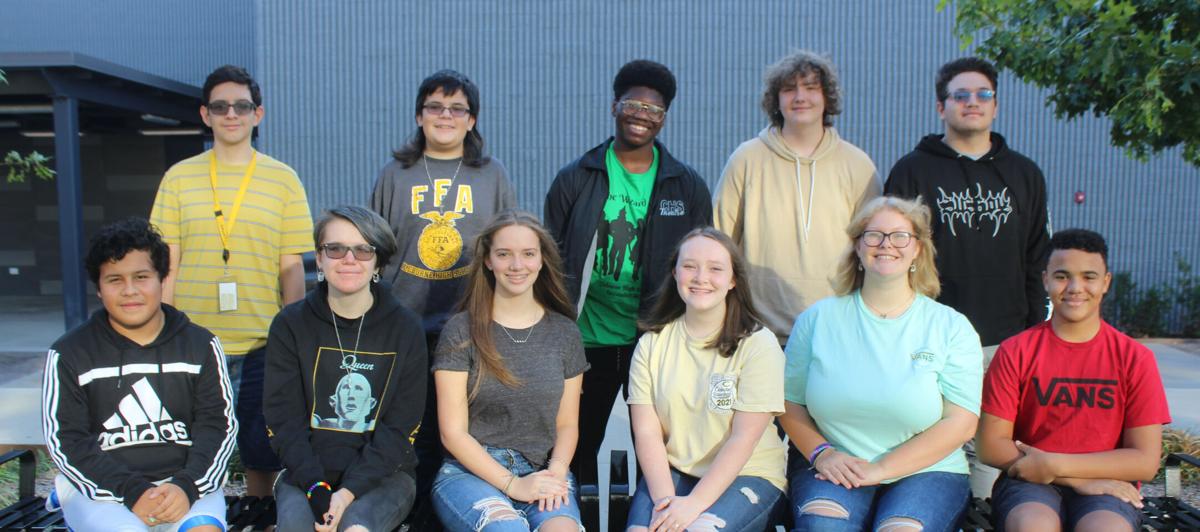 Members of the Cleburne High School Choir provided outstanding performances in their selection for the Texas Music Educators Association Grade 9 and 10 Honorary Choir, following auditions.
The second president among the competing tenors was first-year tenor Xander Ballew, as well as Damson Chola Jr., second bass president. Her sophomore classmate Emma Botkin sang her spot in the TMEA District Treble Choir selection.
Members of the Cleburne Honor Choir also include Janna West, Baylee Kelly, Snow Wariment, Braeden Carlton, Airon Street, Ivan Martinez, Gregory Coplan, Anthony Quiroz and Diego Villalovos.
"It was great to come back to the in-person auditions this year," said choir director Weslee Vance. "It was a different feeling sending auditions recorded last year. I think the students and the directors missed that sense of 'community' of being together during the trials – it just has more energy.
"It's fantastic to have two of our students ranked at the top of their section, especially so early in their choral journey in high school. This reflects a bright future for them and for our program. This taste for competition has been great for all of our students who have gone through the audition process, to see what they can do and strive to accomplish.
Ballew, who participated in the college choir, said the opportunity to compete with students who are also new to the high school performance level appeals to him.
"I just wanted to try," he said. "It pleased me to only compete with grade 9 and 10 students. I have a bit of growth to do in my vocal skills. I have always loved singing and am a member of my church youth choir. It was definitely a great introduction to what I'm going to be able to do in the high school choir.
Chola has exercised her vocal talents as a choir competitor and in her role as Cowardly Lion in the CHS (MUNY version) musical production of "The Wizard of Oz", which will be presented in evening performances from the 9th. December.
"Sir. Vance encouraged me to give it a try," Chola said. "It was my first choir audition because I wasn't in a choir in college. I worked on music, but I didn't. "Didn't expect to have a second chair. It was great to see Xander doing the second chair too. There were over 500 kids auditioning from different schools."
"I wasn't sure about the choir, being so involved in the performing arts, but I plan to stick with that. It's definitely a great way to improve my vocal skills. I am determined to improve myself and expand my range. I also sing in church. Everyone in my family, including our family in Zambia, loves to sing.
Botkin described his selection for the TMEA District Treble Choir as "quite shocking". Botkin was recognized by the All-Region Middle School Choir as a seventh and eighth graders.
"I didn't have the experience of auditions as a freshman," she said. "I knew it was a lot like the process in college, but at a higher level. I always try to give the best of myself, and I felt that it was like that during the audition. Hope this is the start of what can happen, but I have to keep improving.
"I want to do the whole region choir next year, and it would be wonderful to do the whole state. I grew up in a family of musicians and fell in love with the choir when I was in fourth grade at Marti Elementary School. "