Omicron should be less severe; lessons from wave 2 will help India: government report | India News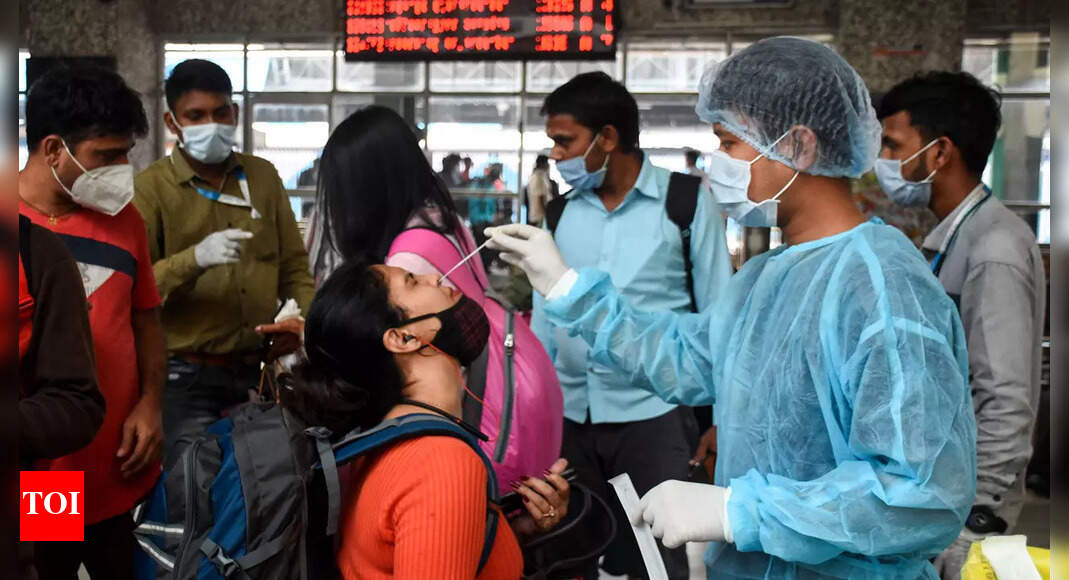 NEW DELHI: The economic impact of the Omicron variant of Covid is expected to be less severe in India, but people should continue to take all possible precautions wherever possible, the finance ministry said in a recent report.
In its monthly economic review, the finance ministry said India would be one of the few economies in the world to rebound strongly from the Covid-19-induced economic contraction of 2020-21.
The report states that the economic impact of the Omicron variant – which is said to be more contagious than Delta – is expected to be less severe due to the accelerated rate of vaccination.
Currently, over 50% of India's eligible population is fully vaccinated against Covid while over 86% have received the first dose.
The report, however, warned that Omicron could pose a challenge for the sustained recovery and underscored the need to follow appropriate behavior at Covid.
He said that with rapidly growing vaccine coverage and lessons learned from Wave 2, India is better prepared to face future threats posed by Covid.
"The lessons learned during the second wave will help India fight the new variant. Also, given the rapid pace of vaccination in India and the high exposure to the Delta variant, as evidenced by the high seropositivity, the severity of the disease is expected to be low, "It said.
The ministry said people cannot let their guard down and must continue to take all precautions such as wearing masks, vaccinations and adhering to social distancing standards in public.
"… in the future, monitoring and adopting appropriate behavior at Covid-19 as well as increased testing will be essential to protect the country from another wave and subsequent restrictions that could pose a downside risk to the story of the rebirth of India, "he said.
Recently, the Center raised red flags over declining mask use in India, saying it could place the country in a "danger zone".
NITI Aayog Member Health Fellow Dr VK Paul cited data from a recent study and said mask use in India fell dramatically to less than 60%, the lowest since December 2020, even below the level before the second wave.
India reported 7,992 new cases of the coronavirus on Saturday, with the number of active cases dropping to 93,277, the lowest in 559 days, according to data from the Union Ministry of Health.
The daily increase in new coronavirus cases has been recorded below 15,000 in the past 44 days now.
So far, 33 cases of the Omicron variant have been reported in the country.
(With contributions from agencies)