Norman Philharmonic, Choir to Conduct MLK Celebration Concert | News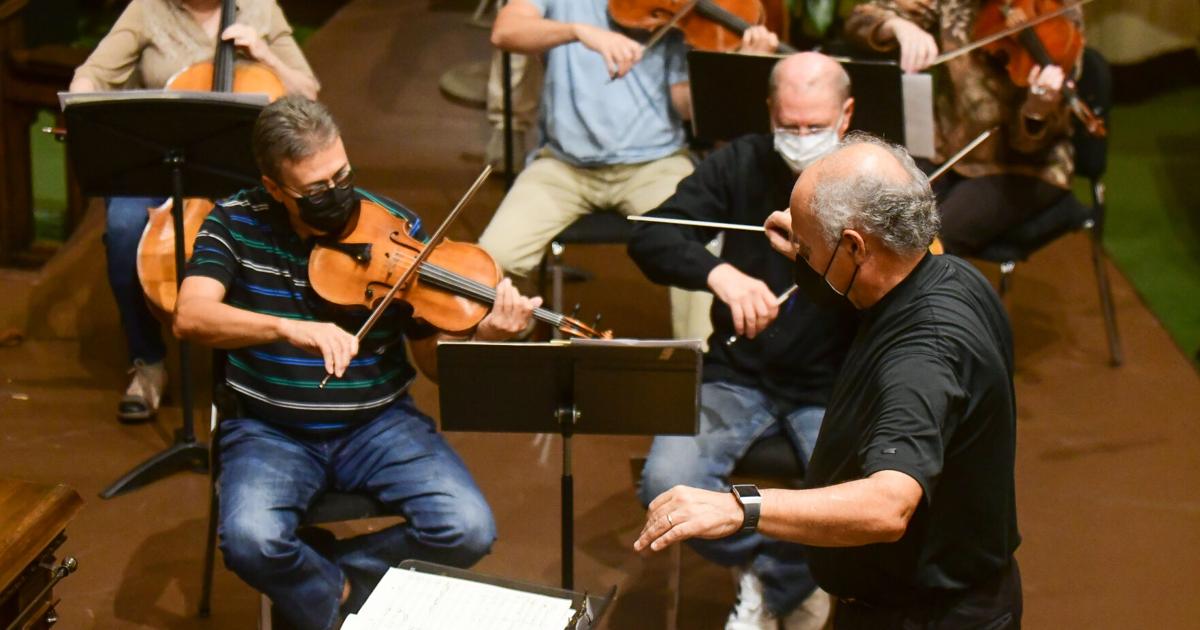 The Town of Norman will honor the life of civil rights activist Martin Luther King Jr. with a celebratory concert later this month.
The Norman Philharmonic and 100-voice Unity Choir concert will celebrate the legacy of King, who was assassinated on April 4, 1968, in Memphis. The event begins at 7:30 p.m. on January 17 at the McFarlin Memorial United Methodist Church, 419 S. University Blvd.
The evening will feature the music of guest composer Andrew Marshall, a native of Jamaica who has composed and arranged music for over 20 years.
The tracks will include Marshall's arrangements of "Take My Hand, Precious Lord", "We Shall Overcome", "Lift Every Voice and Sing" and "He Never Failed Me Yet" and its original composition "Change".
Richard Zielinski, Music and Artistic Director of The Phil, said the Norman Philharmonic will celebrate its 11th year around the same time as the fourth annual MLK Celebration Concert and the Meet the Composer event.
"It's dear to my heart. We started this with community support, "he said of the Philharmonic, which has grown to include the non-profit 501c3 A To Z Productions. "I try to bring people together through music, art and the Word. "
Zielinski, who also works at OU and McFarlin, said Marshall was his first PhD student in 2009 at OU.
"I'm always on the lookout for songwriters who have a piece of music that relates to the lessons and message of Martin Luther King," he said. "Composers who are really interested in moving society forward or moving society right now with their music is very important for me to collaborate. "
He said it was amazing to watch Marshall grow up, and he felt Marshall's original line-up "Change" was the perfect fit to celebrate King's legacy. The song's message centers on taking care of each other and being part of the solution.
"He never lost his [Jamaican] heritage. He's one of the most sincere, God-loving, beautiful people I've ever met, "Zielinski said of Marshall, who can write in any style of music, conduct music, and perform.
Norman Mayor Breea Clark; Karlos Hill, chairman of the Clara Luper department of African and African-American studies at the University of Oklahoma; OU CHief Diversity Officer Belinda Hyppolite and George Henderson will be making remarks throughout the concert, which is being done in cooperation with the OU's Diversity, Equity and Inclusion department.
In addition to the concert, fourth and fifth graders from Norman Public Schools will attend a Meet the Composer with the Norman Philharmonic, Zielinski and Marshall at 10 a.m. Friday at the church.
Zielinski said Meet the Composer events encourage young people to look at a person of color or a woman and realize that they can be composers too.
"I'm just trying to carry the torch forward," he said.
Zielinski said celebrating King's legacy was important to him, adding that King "straddles the secular and sacred worlds", getting so involved in politics that he "changed the course of our nation."
Zielinski said he wanted people to go to concerts and think about how to make the world better. He also wishes to convey a positive message to the community about unity, hope and love that can "add to the fabric of change" and help others work together in a positive way.
"I think it was sort of planted in me at a very, very young age, that music should connect with your society, music should connect with how you treat yourself in a community. It's pretty straightforward. We have to take care of everyone. We have to love each other, we have to respect each other. We can turn the tide, "he said.
Advance tickets cost $ 15 for adults and $ 7 for students 16 and under on normanphil.com. A limited number of places are available. A live broadcast will be available on normanphil.com.
Residents who wish to participate in the choir of up to 100 voices must register before Wednesday. The rehearsal is from 2 p.m. to 5 p.m. on Saturday, followed by a catered meal and a dress rehearsal from 6 p.m. to 8:30 p.m. on Sunday and arrival of the concert at 6:30 p.m. on January 17th.
To register or for more information, contact normanphil@cmfadmin.com or visit bit.ly/3f3Uv04.
Jamie Berry covers general, law enforcement and legal news for The Transcript. Contact her at jberry@normantranscript.com, 366-3532 or @ JamieStitches13.