Nick Shipman: Lessons from the Life of Judas |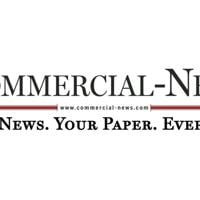 Whether you're a Christian or not, I'm sure almost everyone knows Judas Iscariot. And if you were to ask someone on the street to tell you about them, you would probably hear a lot of the same responses. "He was a liar and a deceiver!" "He betrayed the Lord!
It is certain that the general feeling of Judas would not be positive. Now don't get me wrong, all these statements about the man would be true. I imagine most people would take Judas as an example of wickedness in a textbook. But I would like us to dig deeper into the text and see what application we can make for our own life beyond the obvious. Judas' enrollment in the service of Jesus Christ was the same as that of the other eleven (Luke 6:13, 16). And to these twelve men, the Lord gave a miraculous ability (Mark 3: 14-15). To all of this Judas agreed and there is no indication that he was forced or coerced; Judas was part of Christ's ministry (Acts 1:17).
But, as with all men, Satan found the rift in Judas's armor, and that weakness was greed. Somewhere along the way, Judas had "closed his heart" to those in need (1 John 3:17). He had stopped caring about it.
When Lazarus' sister, Mary, anointed Christ's feet with expensive oil, Judas protested, stating that such a precious substance could have been sold and the money distributed to the poor (John 12: 4-5 ). The apostle John informs us that Judas said this, not because he cared about the poor, but because he was a petty thief (John 12: 6). He regularly stole the treasure entrusted to him. This critical attitude was even adopted by some of the other disciples (Matthew 16: 8; Mark 14: 4).
Through this burgeoning corruption, Satan found his instrument to strike down Christ (Matt. 26:16; John 13: 2, 27). After his betrayal of the Lord and the subsequent payment for the deed, Judas realized what he had done. He tried to return the money, but to no avail (Matt. 27: 3-4). Seeing no way out and no redemption for himself, he left the temple and killed himself (Matthew 27: 5).
One point is that, although surrounded by his fellow disciples, he struggled unnoticed and alone. He gave no hints or words and even his friends were unaware of his plans (Matt. 26:22). They had lost their friend. We must strive to regularly check our loved ones; we never know what struggles they might silently face and which they might lose the battle against.
A second point is that although Judas betrayed Christ, he could have repented and returned to his Lord for forgiveness. Judas's betrayal is notable, but in truth all the disciples forsook Christ during that dark night (Matthew 26:56). The difference was that they returned to the Lord and made each other stronger (Luke 22: 31-32). Judas let his despair consume and destroy him, sealing his fate with the lost forever (Acts 1:18, 25).
Peter denied Jesus three times and yet God used him to open the gates of the kingdom of heaven to 3,000 souls at Pentecost through the gospel (Matthew 16: 18-19; Acts 2:38, 41, 47 ). Paul wreaked havoc on the church, persecuting and imprisoning Christians, yet God used him as a mighty vessel for the Jewish and pagan world (Acts 8: 3; 9:15). God was able to use these men for great things in his kingdom despite what they had been in their past lives. Imagine what Judas could have accomplished if he had repented and turned to the God of mercy and love?
The same can be true for you. We often think that we have gone too far to be of any use to God, but this was the lie that Satan sold to Judas. The Lord expects to use us all for his glory in his kingdom. All the wrongs and mistakes that have characterized us can be left behind when we in faith turn away from our sinful ways, put the old man of sin to death in the water tomb and become a new creation in Jesus. -Christ (Acts 2:38; Rom. 6: 3-6; Col. 2: 11-12; 2 Cor. 5:17).
You don't have to suffer alone. If you are looking for hope, you can find it in Christ. Reach out today and let your life be transformed by the gospel of Christ. Jesus takes care of you (1 Peter 5: 7).
Nick shipman can be contacted at Nshipman87@yahoo.com or (217) 260-4812. The downtown Christ Church, 149 N. Vermilion St. is open for Sunday services at 10:30 am; Tuesdays at 7:00 p.m. Live Call-In Religious broadcast Sundays and Thursdays at 7:30 p.m. Youtube.com/c/FaithComethByHearing