Newbury's Cromwell Singers Community Choir are back with a good voice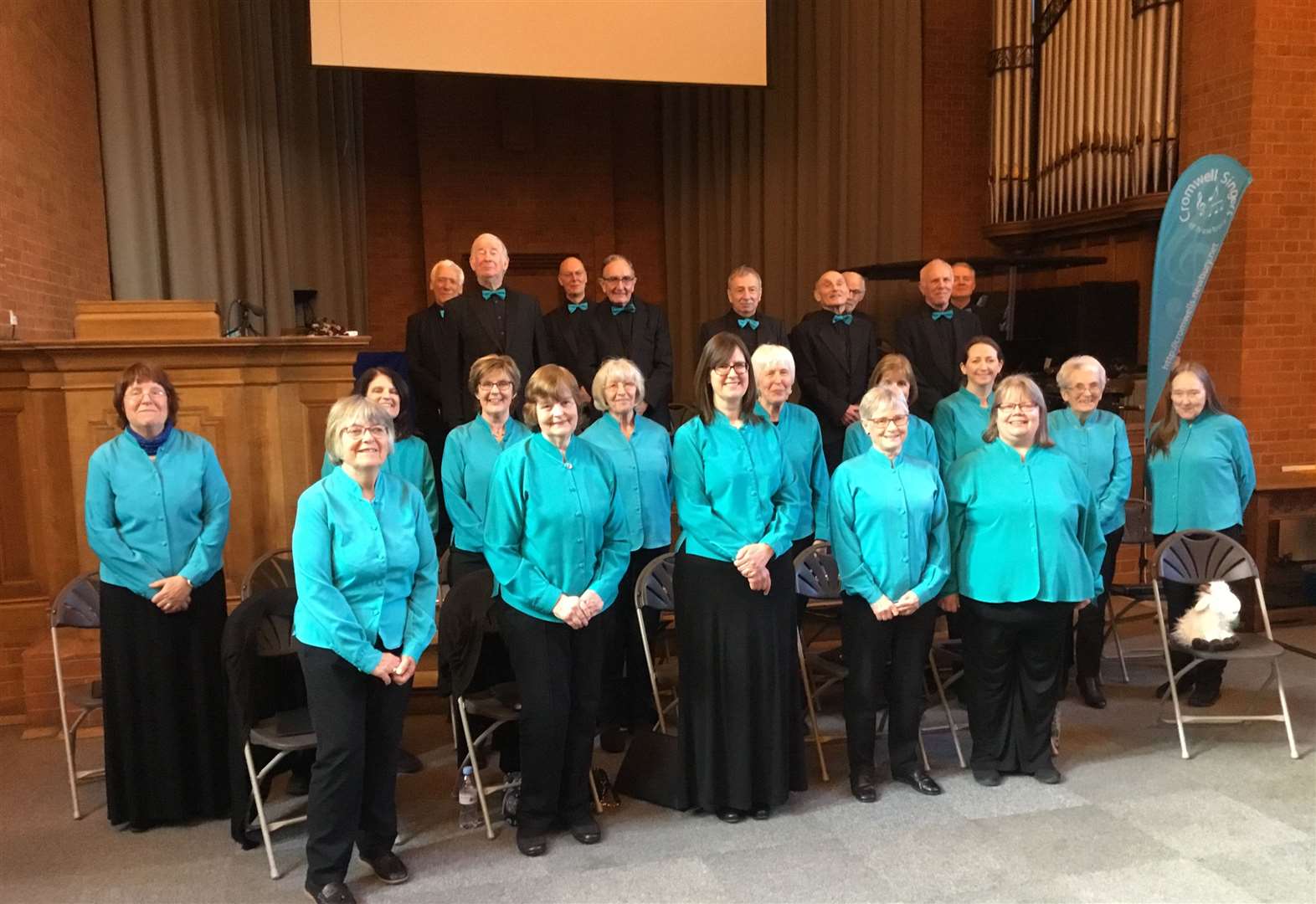 Cromwell Singers: As Long As I Have Music, at Newbury Baptist Church on Saturday April 2. Review by DEREK ANSELL
Back in good voice after two years of Covid lockdown, the Cromwell Singers played their Christmas concert back in December and it was their spring programme. A tribute to Stephen Sondheim who died in 2021 was represented by five songs including two compositions shared with other composers. The choir sang music by Sondheim, Rodgers and Hammerstein with contributions from Leonard Bernstein and Andrew Lloyd Webber. Under the direction of their musical director Trevor Defford, the choir was in great shape, with the sopranos and altos generally starting lyrically and bringing in the tenors and basses. Do-Re-Me was the choir's first song and it was the last written by Rodgers and Hammerstein. Guest vocalist Georgia Oldman sang two short Sondheim songs with a confident approach and a clear, warm voice.
Bruce and Sue Burnell sang a version of Sixteen Going On Seventeen, altering the lyrics to cover computers and other fancy new kits and their variation of the required age range. The chorus did full justice to Lloyd Webber's Phantom of the Opera. Upbeat tunes like Surrey With the Fringe on Top were juxtaposed with darker elements like Send In The Clowns. The men had fun with There Is Nothing Like A Dame, without resorting to the comedic hugs of the old Morecombe and Wise show. Trevor Defford played Send In The Clowns smoothly on the keyboard and Georgia returned to sing a well-crafted version of Jesus Christ Superstar's I Don't Know How To Love Him. All were helped by the sympathetic accompaniment of Jevan Johnson Booth throughout this concert.
The choir gave You'll Never Walk Alone a fast and full-bodied reading, without a single footballer or Liverpool supporter in sight. And the choir saved the greats to last with catchy versions of The Sound Of Music and Somewhere from West Side Story. It was a varied repertoire delivered with enthusiasm.
---
---