Nature's lessons are everywhere – The Tryon Daily Bulletin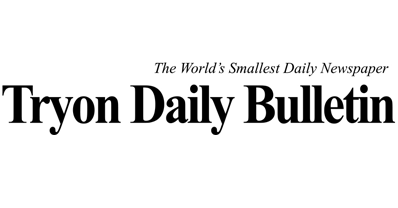 Saluda News and Ratings


How exactly good
know me
in the loneliness of winter,
my body containing his
heat, separated from everything
by the cold; and go
separate and safe
among the trees
divided, I think of you
perfect also in your loneliness,
your life withdrawn into
your own guard
– be clear, posed
in perfect self-suspension
towards you, as frozen.
And having fully known the
Thank God it will be
also good for melting.
~ Wendell Berry, "The Cold"
Over the past few days of snow there's been a bread recipe on the counter, if I can pull myself together to cook it would be great with a simmering 13 bean Charleston soup.
I went out to shovel, throw snowballs, check the compost bin buried in the snow, and add more birdseed to the feeders. The main thing is not to slip (of course I did – at least the snow makes it easier to land old bones).
Speaking of old bones, I've been looking for ways to make mine benefit the earth (not in a hurry for that yet). It is wise to learn about better ways. Not enough of us like to discuss it, but I've always been interested in "green" burial. When Mary Roach's humorous and well-researched book "Stiff" came out years ago, it was at the top of my reading pile.
Personally, it seems rather pleasant to be wrapped in a sheet and placed inside the earth in a quiet meadow or wood, becoming a tree, or at least something useful and quite wonderful, rather than being artificially preserved like a dried prune in a fancy box (for what?). We humans have a vanity problem combined with a fear of ourselves and nature.
Back to the tree. It's an option these days, along with water cremation. In Denver, "Be A Tree" offers this service, with ashes returned to families – the possibility of being turned into a tree – and fertilizer for the flowers. No fire is used, just a mixture of water and alkali gently cremates; which results in 90% less energy consumption.
I think we need to talk about this and think about what is best for the earth and future generations…rather than continuing to consume land, resources, expensive/damaging chemicals, etc.
Outside the snow is slowly melting, little by little; come back down to earth, water down to the roots. The lessons of nature are in every season.
The Saluda Winter Market is held every other Saturday through March at the Saluda Center from 9am-12pm, with local vendors selling fresh produce, baked goods and more.
Saluda Historic Depot is closed in January/February. Good luck to Judy Ward who was recently recognized for all her years of hard work with the Depot and the Museum – she has moved to Hickory, NC to be closer to her family – another adventure. Thank you, Judy, for all you've done for Saluda!
The Community Potluck/Bingo Night will be held January 31 at 6 p.m. at the Saluda Center; bring a side dish to share.
Saluda Community Land Trust (SCLT) is busy year-round with land conservation, trails and projects: visit saludaclt.org or call 828-749-1560 to learn more. For more information on hiking or volunteering to clear trails, contact Chuck Hearon at (828) 817-0364 or cheron1942@gmail.com
The Saluda Pop-Up Pantry is held Tuesdays from 1-6 at the Saluda Presbyterian Church, 54 Carolina Avenue (behind the Saluda Library). Masks/safety precautions taken. To volunteer, call Saluda Church of the Transfiguration, 828-749-9740. You can send tax-deductible donations to Saluda Pop-Up Pantry, PO Box 428, Saluda, NC 28773 or donate online at www.saludapantry.com
Happy January Birthday to Brandy Bradley, Carolyn Ashburn, Scott Kinard, Donna Bond, Greer Eargle, Wyatt Alan Pace, Irma Anderson, Paul Aaybe, Phyllis Arrington, Kenneth Justus, Cheryl Harbin, Avery Lena Mintz, Connie Scicluna, Ann Dudley, Charles Conner, Kristin Mode, Susan Parke, Rodney Gibson, Kristen Mode, Jan Daugherty and Frank McNutt.
Do not hesitate to contact me at bbardos@gmail.com, (828) 817-6765, PO Box 331, Saluda, NC 28773, Facebook, or visit bonniebardos.com