Nativity Invitation Outside Longview Home Offers Community and Faith Lessons | Local news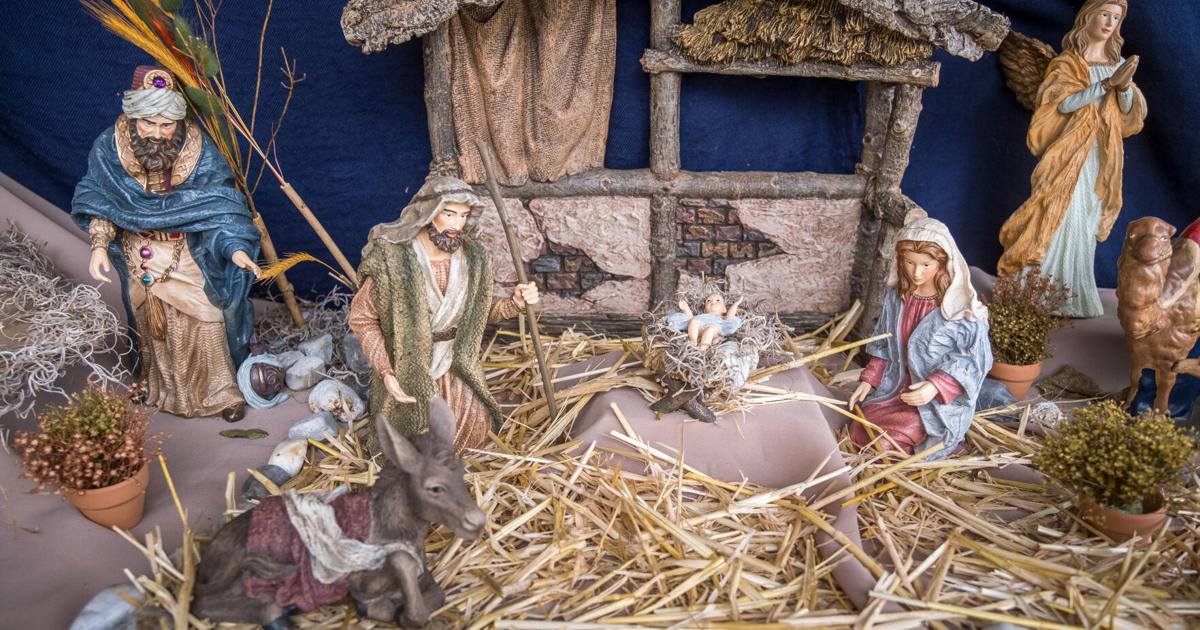 The sign at the end of the driveway at 804 E. Young St. offers a simple invitation: "Christmas crib; Park up and enjoy.
What visitors find out when they walk down the aisle and settle into the chairs in front of the house isn't all that simple.
The Nativity scene is central, with Mary kneeling next to the baby Jesus, but there is also Adam and Eve made from plastic Ken and Barbie type figurines clad in leaves, a small Noah's ark sitting at the mountain top and figures depicting other Bible stories and how Christianity spread across the world to the Americas.
For some who have the right timing to arrive at the Longview Residence when Steve and Emma Ball are at home, there is even more: the couple join their visitors so that the smiling Steve Ball can share the story of the Bible, with Emma nearby, sometimes addressing Steve as "my love" when talking about the diorama.
"It's a Honduran tradition," Emma Ball said of the exhibit.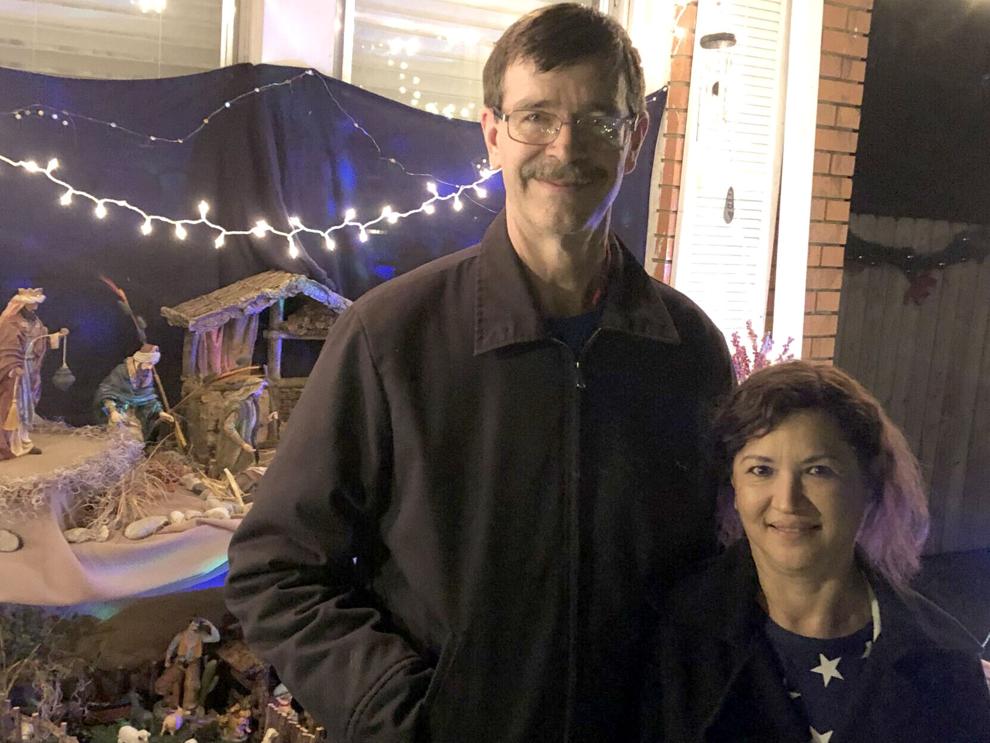 The Balls – Steve is a professor at LeTourneau University – tied the knot a few years after they met while Emma was visiting a mutual friend who also works at the college. This year, a friend of hers, Martha Dias, came from Honduras before Thanksgiving and they decided to carry on the tradition here.
Emma said she collected items used to make the diorama from her yard, home and antique stores in the area, for example.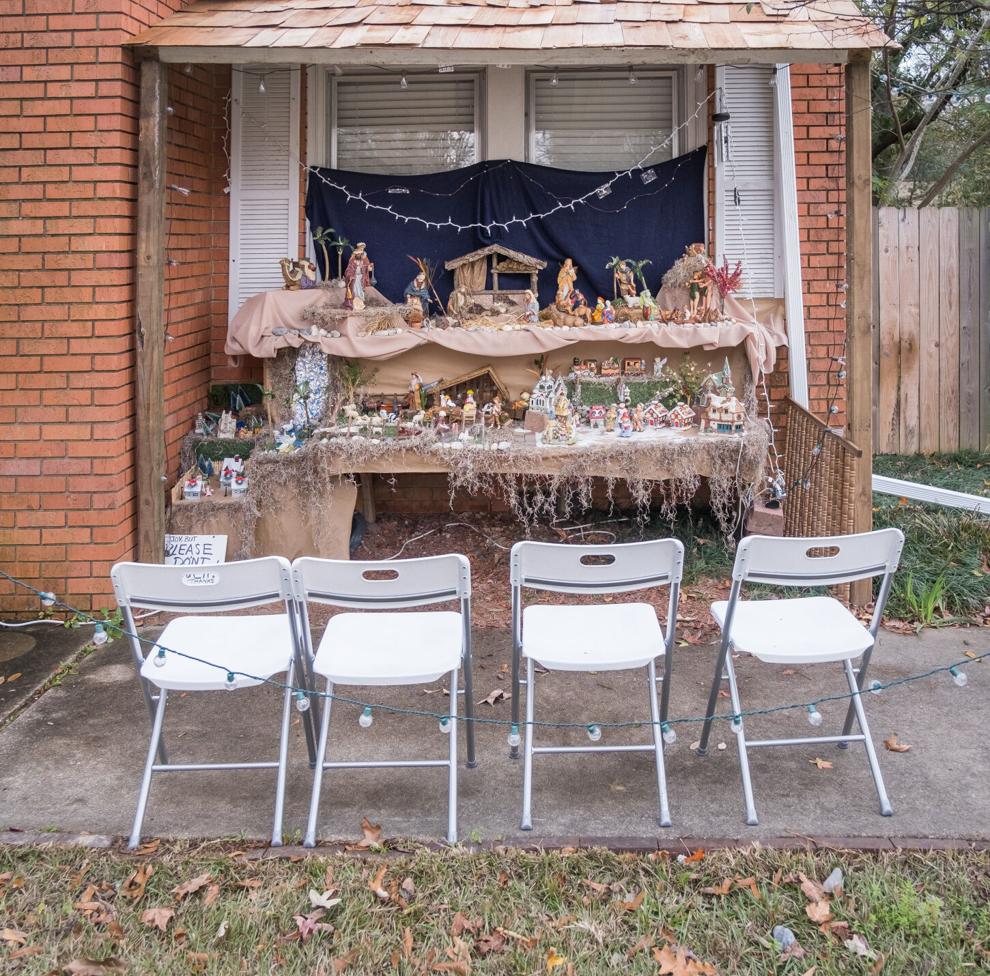 The goal, said Emma, ​​is to tell people the story of the Bible and to create community.
Steve helped too.
"I didn't know what all of this was going to involve," he said with a smile, describing how he had helped by building a roof to cover the diorama.
"I kind of agreed," he said, but one night he couldn't sleep. He went out and sat down in front of the screen.
"It all occurred to me," he said, that what they had built was a way to share with people what the Bible is about.
They had a lot of visitors over the next two weeks, they said.
"Everyone hears the gospel through Steve," Emma said.
Christmas lights help light up the screen, which the couple say has not been vandalized in any way since they installed it.
But they're not worried about it anyway.
"God is in control," Emma said.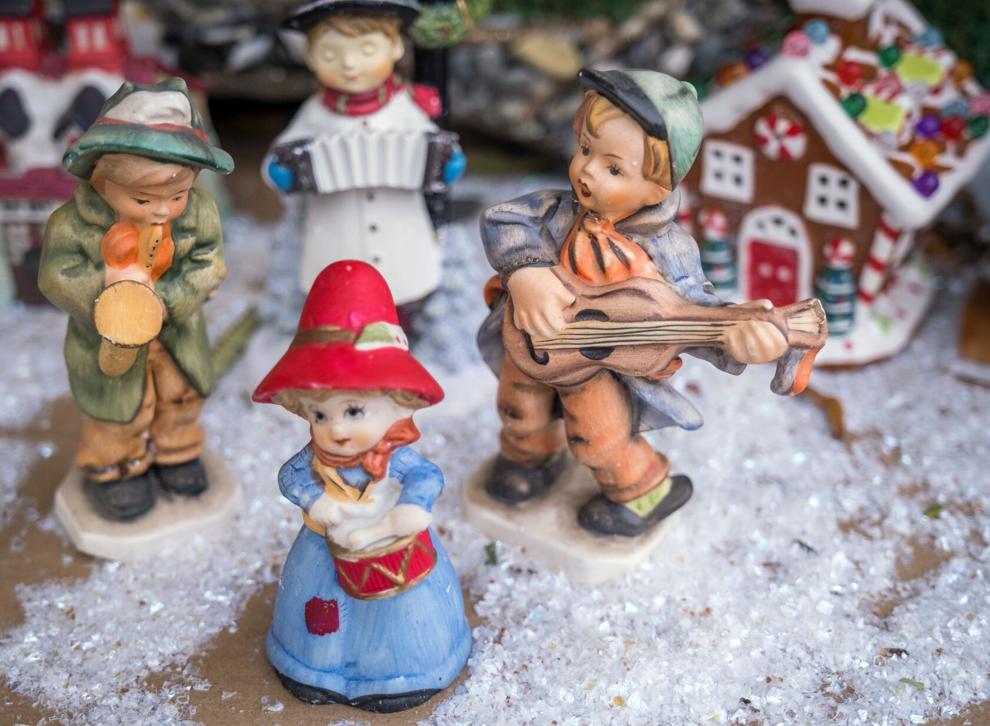 And the experience of talking to people who stop by is something Steve enjoys.
"Just being able to share what it is with people is a gift in itself," he said.