Mount Olive Men's Choir fills Bennington Performing Arts Center Hall | Local News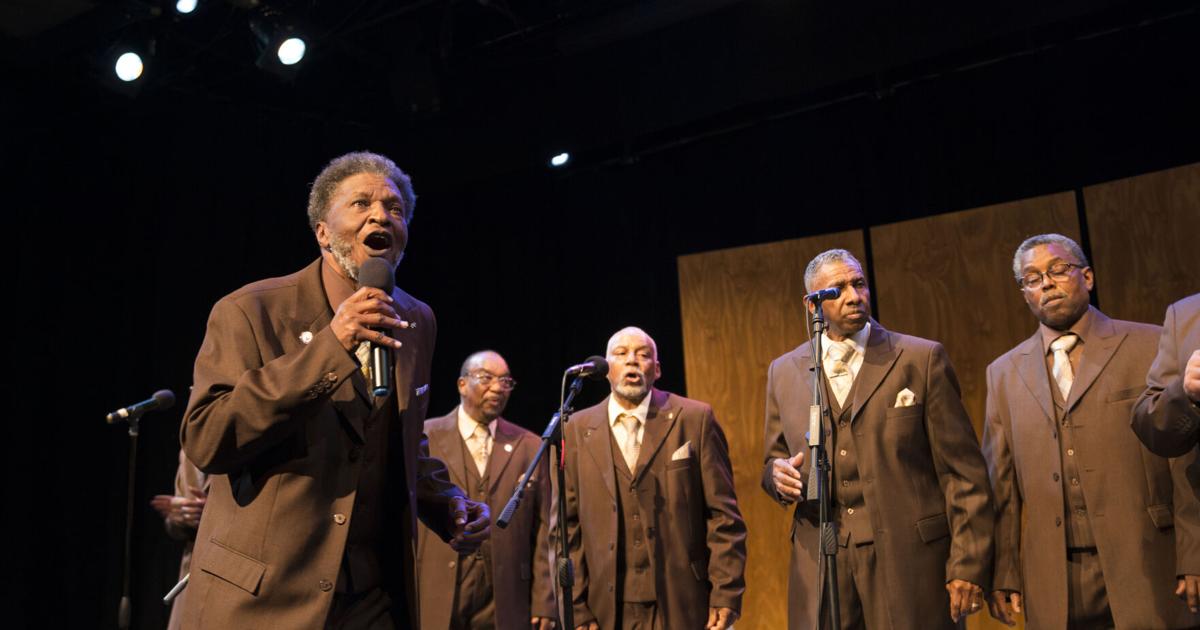 BENNINGTON — There were standing room only to hear the Mount Olive Men's Choir perform at the Bennington Performing Arts Center on Saturday night, celebrating the life and legacy of Dr. Martin Luther King Jr.
Mia Schultz, President of the Rutland Area NAACP, spoke about the intent behind the event that drew the choir from Mount Olive Southern Missionary Baptist Church in Albany, NY, to Bennington.
"Dr. King and Minister Reeb remind us that we must have the same determination and an uncompromising and unwavering dedication to equality," she said, referring to civil rights activist James Reeb, who was murdered. by segregationists in 1965 at the age of 38.
"Today…voting rights are being slashed across the country, essentially discrediting what Dr. King sacrificed…and so many others. That's why this year his family urged the nation not to remember Dr King only in representation, but to continue the fight to make voting accessible to all.
Each year, the Peace and Justice Center and the Greater Bennington Interfaith Council join forces to plan a Martin Luther King Jr. event.
This year, Marshall Hudson Knapp, a member of both organizations, asked the board members if anyone had an idea for this year's show. Spencer Jarrett came up with the idea of ​​bringing together a festive event, as opposed to a conference or a solemn vigil.
"Gospel music played an important role in the civil rights struggle, and many freedom of movement songs were based on traditional gospel songs. Dr King was even asking for the song 'Precious Lord Take My Hand' as he stood on the balcony of the Lorraine Motel where he was killed," Jarrett said. "A gospel music program seemed like a very appropriate way to celebrate his life and work."
Jarrett continued, "I happen to have spent over 20 years as a musician in two traditional black gospel quartets and often attended MLK celebrations with my bands. I had also visited the Mount Olive Southern Missionary Baptist Church in Albany several times and was familiar with their famous male choir.
Jarrett traveled to Mount Olive to speak with Rev. Willie Stovall, who introduced Jarrett to the Reverend Thomas House, the church's music director. House mentioned that he also runs a gospel quartet, InnerVisions, and would be happy to bring both bands to Bennington.
The event was originally scheduled for MLK Day in January, but was postponed to March 19 due to COVID.
Saturday night, every seat at the Bennington Performing Arts Center was packed, with people standing in the lobby to watch the show.
"Because it wasn't a ticketed event, no one knew how many people would attend," Jarrett said. "When the doors of the house opened and a few people took their places, I felt relieved. But then more and more people poured in and soon all the seats were filled. I had to pinch myself.
When asked if the bands would return next year, House replied, "Just let us know the dates, and we'll be there."