Morris Music Men to Offer 'Ready Set Sing' Barber Harmony Classes for Men in June | Music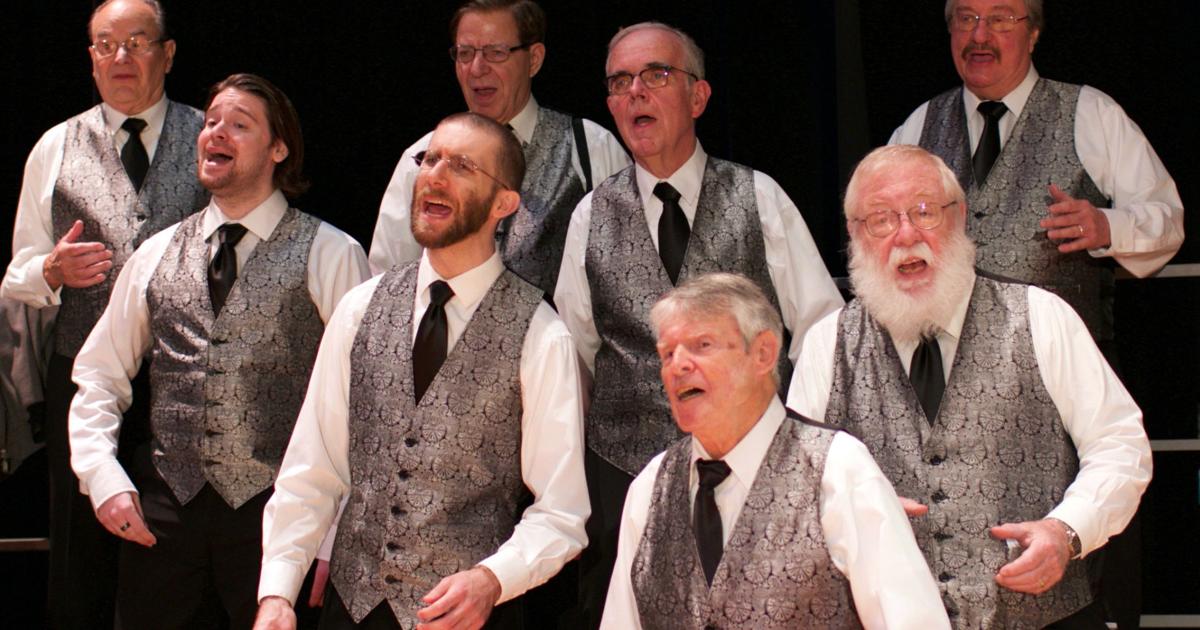 Any man who enjoys singing in the shower or in the car, or who has sung in a school choir, community theater musical, or your church choir, can turn his love of singing into a great hobby.
The Morris Music Men offers free "Ready Set Sing" singing lessons for men of all ages at 7:45 p.m. on Tuesday evenings from June 7 to July 12 at Gloria Dei Lutheran Church, 300 Shunpike Road, Chatham.
"Give us six Tuesday nights," says the band's musical director, Nate Barrett, "and we'll give you the skills you need to experience all the fun of singing solo or in a group."
The course is taught by Barrett. Beginners and experienced singers are welcome and all learning materials are free. Advance registration is recommended. And playing music is not mandatory.
"We'll teach you everything you need to know to sing richly and resonantly and produce harmony that's pleasing to the ear," Barrett said. "You will soon enjoy the ringing of beautiful a cappella chords, the company of a large group of fellow singers, and the thrill of performing in front of enthusiastic audiences.
The Morris Music Men are a chapter of the Barbershop Harmony Society, which has 22,000 members. The choir meets on Tuesday evenings at the Gloria Dei Lutheran Church, 300 Shunpike Road in Chatham and always welcomes new singers.