More lessons from the 20th century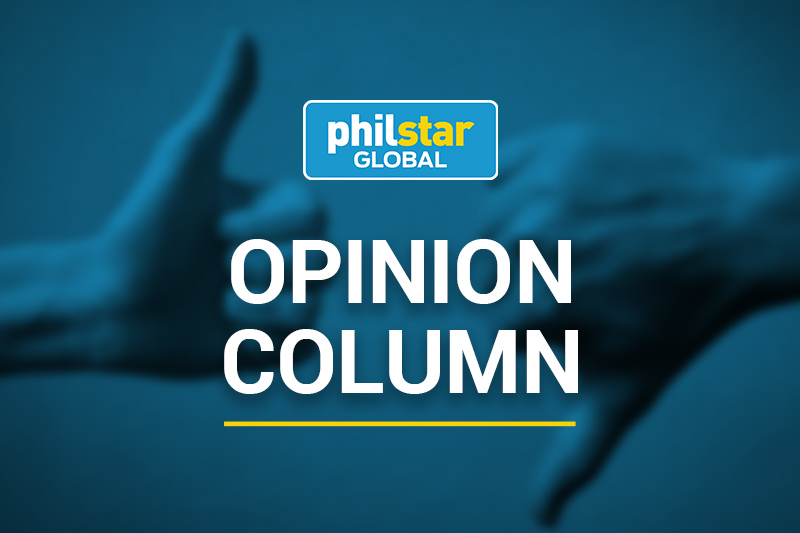 Last Sunday, I wrote a column about a very interesting and revealing book, "20 Lessons from the 20th Century" by Timothy Snyder (Crown Publishing Group, NY, 2017). According to The New York Times, Snyder is a "rising public intellectual who isn't afraid to make bold connections between past and present."
The editors explain that even in the long history of mankind, tyranny has often defeated democracy. They wrote: "Today our political order faces new threats, much like the totalitarianism of the 20th century. We are no wiser than the Europeans who saw democracy give way to Fascism, Nazism or Communism. Our only advantage is that we could learn from their experience.
Here are some other lessons Snyder wrote about.
• Be kind to our language. More than half a century ago, novels on totalitarianism already warned of the domination of screens and the suppression of books. This has resulted in shrinking vocabularies and "associated thinking difficulties". For example, in Ray Bradbury's book "Fahrenheit 451" published in 1953, society required that all books be burned and people simply watch interactive television.
In another book, "1984" by George Orwell published in 1949, all books are banned and television is two-way. This meant that citizens could be observed while watching television. Snyder describes the result: "In 1984, the language of visual media is heavily constrained to deprive the public of the concepts needed to think about the present, remember the past, and envision the future."
Snyder's advice is that everyone get rid of the screens in their lives and surround themselves with books. In recommending reading, he says good novels illuminate our ability to think through ambiguous situations and judge the intentions of others.
It also reminds us of what Christ said: "And you shall know the truth, and the truth shall set you free." This should motivate us to always concern ourselves with what is true and what is false.
• Practice body politics. In the past, successful resistance to authoritarian ideas like fascism and communism required change to involve people from diverse backgrounds who don't always agree on everything. The only example of successful resistance to tyranny was the Solidarity movement in Poland in 1980-81, which was a coalition of workers and professionals, elements of the Roman Catholic Church and secular groups. One lesson they learned is that if bullies feel no consequences for their actions in the real world, then nothing will change.
Snyder explains, "Protests can be organized through social media, but nothing is real that doesn't end up on the streets." This movement has its roots in the 1970s when intellectuals and professionals formed a group to help workers who had been abused by the government. "They were people of right and left, believers and atheists who created trust between the workers – people they would not have met otherwise."
Snyder said, "Power wants your body to soften in your chair and your emotions to melt away on screen. Go outside. Put your body in unfamiliar places with unfamiliar people. Make new friends and walk with them.
• Get out. When people read the history of World War II, it creates an image of millions of people dying because of resistance to Hitler. The whole story, however, is that before this war, most Europeans and Americans accepted the seemingly irresistible power of Hitler and Nazi Germany. Under the slogan "America First", the population opposes any war against the Nazis.
However, today we remember and admire people like Winston Churchill and Franklin Delano Roosevelt who were considered exceptional or eccentric at the time because they were unwilling to follow the global trend of bowing down to Hitler. . Even before World War II, most European states had abandoned democracy or some form of right-wing authoritarianism. Most of the rest of the world was also colonies of imperial power. There was a time, at the start of the Second World War, when Britain was alone in Europe in resisting Nazism, Fascism and Communism.
At the start of World War II, Churchill said history would be kind to him, even though his country's position at the time seemed to go against the rest of the world. Today we agree that what Churchill did was right, but at that time he had to "stand out" by resisting the tyrannical regimes of Germany and Italy.
• Investigate. What is the truth? Snyder said, "Sometimes people ask that question because they don't want to do anything." In today's world it seems that being cynical is considered fashionable, but it is our ability to discern facts that makes us an individual and it is the individual who investigates that leaders often dislike as a potential threat.
Snyder wrote, "Figure it out for yourself. Spend more time with long articles. Subsidize investigative journalism by subscribing to print media. Know that some of what is on the Internet is out to harm you. Learn more about sites that investigate propaganda campaigns. Take responsibility for what you communicate with others.
Each of us must set a good example of what freedom and democracy mean for generations to come.
* * *
Young Writers Gathering July 23 with returning author-facilitator Kim Derla, 2-3 p.m.
Contact [email protected]. 0945.2273216
E-mail: [email protected]