MIXTAPE: Anthony d'Amato's Train Songs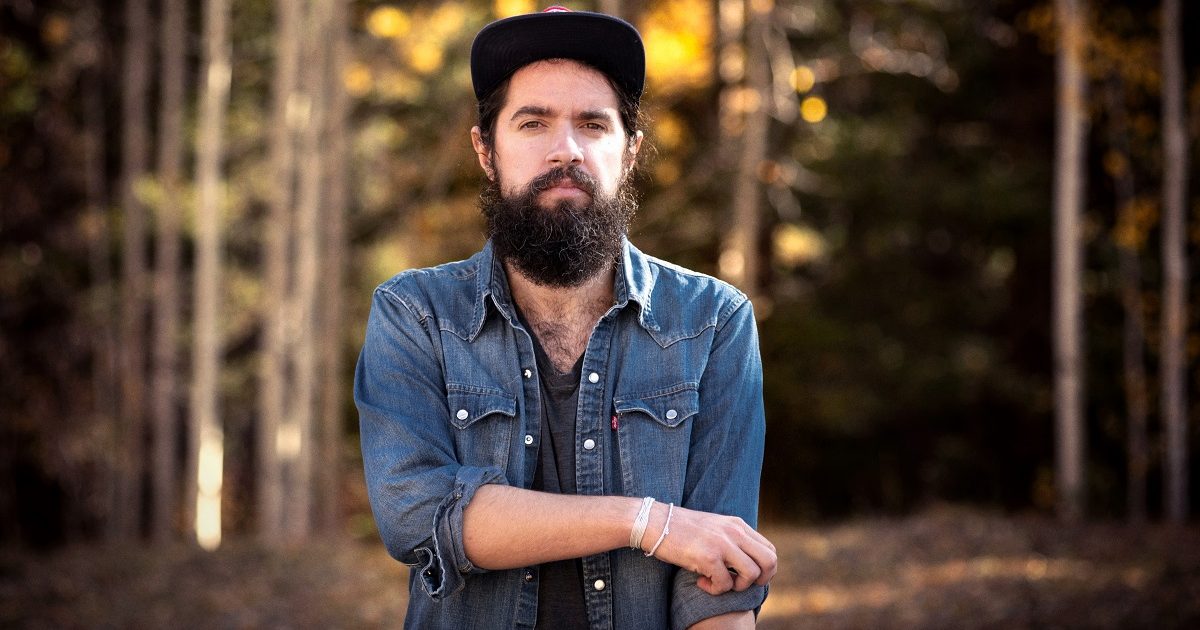 While putting the finishing touches on my new record, In the beginning there was nothing, I found myself living next to the tracks of the Durango & Silverton Narrow Gauge Railroad in southwestern Colorado. Widely regarded as one of the continent's most scenic train journeys, the breathtaking route stretches 45 miles through pristine wilderness, along impossibly narrow cliff ledges and over rapids. roaring.
Although originally built to transport gold and silver ore from the otherwise inaccessible San Juan Mountains, today it is a popular tourist line for tourists, backpackers and water rafters. live. Even though the cargo has changed, the railway is still powered by steam engines, just like 140 years ago when it opened, and it's hard not to fall in love with the sights, sounds and smells that accompany him.
When it came time to make a video for the album's first single, "Long Haul", I knew I wanted to find a way to fit the railroad into it, and luckily they were kind enough to us let commandeer a caboose for the finale. .
Coming back to Durango for the project made me think about the close ties between music and railroads. Ever since there have been trains, there have been train songs: some are happy holidays, others sad lamentations. A train whistle can mark a long-awaited arrival or a dreaded departure, the beginning of a new adventure or the end of the good old days. It's hard to know where to start when it comes to creating a railroad song playlist because trains have been written from nearly every angle in nearly every genre, but you'll find some of my favorites here, which I hope can inspire you. you to hit the rails yourself. — Anthony D'Amato
The Band – "Mystery Train"
A cornerstone of American rock and roll, "Mystery Train" has been played and recorded by just about everyone over the years, but I chose to start with The Band's version. Musicians use the term "train beat" to refer to a certain type of basic drum pattern, but Levon goes beyond that here. There's a fierceness and momentum to his groove that truly evokes the feel of wheels rolling down the track, and it's utterly mesmerizing.
Howling Wolf – "Smokestack Lightnin'"
Eerie and hypnotic, "Smokestack Lightnin'" is an all-time blues classic. Howlin' Wolf said the title was inspired by sitting in the countryside at night and watching sparks fly from the chimneys of passing trains. Close your eyes as you listen and it's easy to see the glowing embers dancing in the empty black sky.
The Kinks – "The Last of the Steam Trains"
Howlin' Wolf's direct line to The Kinks is pretty obvious when you listen to these songs in a row.
The Core Singers – "That Train"
There are tons of versions of this song to choose from, but I always liked the Staple Singers' version, which blurs the lines between gospel and blues. The train is a powerful symbol not only in 20th-century music, art, and literature, but also in religious expression, and it's a prime example.
Bruce Springsteen – "Land of Hope and Dreams"
Springsteen references a number of train songs (including "This Train") in "Land of Hope and Dreams", which was a live favorite for years before recording it on the wrecking ball album. I've always been drawn to the images in this melody, as well as the intricate way the words all fit together like puzzle pieces without a single lost vowel or consonant. "Great wheels roll through fields where sunlight streams" is as sharp a line as you could ever hope to write.
Elizabeth Cotton – "Freight Train"
Written when Cotten was still quite young, "Freight Train" is an enduring classic over 100 years later, and its performance here is utterly timeless. Interestingly enough, the tune made its way to England in the 1950s, where it was covered by a skiffle band called The Quarrymen (which eventually evolved into The Beatles). Seems like everyone cut their teeth on train songs.
Lead Belly – "Midnight Special"
The passage of the headlight of a train is a sign of freedom and salvation for a prisoner of this song, which lets the light invade him like baptismal waters in his penitentiary cell.
Ernest Stoneman – "The Wreckage of the Old 97"
Train wrecks have been fertile ground for songwriters over the years, and who could blame them? Wrecks have it all: drama, heroism, danger, tragedy, sacrifice. If all we took away from this tune was Rhett Miller and his fellow Old 97s, he would still be worth including here.
Woody Guthrie – "John Henry"
The railways have produced their fair share of local and regional folk heroes over the years, but none are as iconic as John Henry, who wins the battle of man against machine but pays with his life. There's a lot about capitalism, labor, race and technology all contained in this song, which could also be said of the railroads themselves.
Bob Dylan – "Slow Train"
There's a bubbling intensity to this song that looks you straight in the eye and refuses to blink. I don't think it's a coincidence that Dylan chose a train as the central metaphor in this scathing assessment of America.
Arlo Guthrie – "The City of New Orleans"
Steve Goodman's "City of New Orleans" is another well-covered train song, but as far as I'm concerned, Arlo Guthrie has the definitive version. It's a beautiful slice of life from the point of view of a traveler looking out the window at a changing country.
Justin Townes Earle – "Working for the MTA"
It's hard to write a modern train song that doesn't sound like Woody Guthrie cosplay, but Justin Townes Earle has done a brilliant job updating the shape of this tune, which is sung from the perspective of a New York subway worker.
Amanda Shires – "When You Need A Train It Never Comes"
This one talks about a lack of trains, but I think it still qualifies. It was Amanda's first song I've ever heard, and I was immediately drawn to her unique perspective on what might otherwise be well-worn territory. Like the Justin Townes Earle tune, it's a rare contemporary take that feels truly original.
Brad Miller – "Reader Railroad No. 1702 2-8-0"
This might be considered cheating since it's not technically a song, but over the years there have been a number of LPs released by and for railroad fans which consist entirely of recordings of trains on the ground. Many have been relegated to attics and thrift stores, but some have been digitized and made the leap to streaming. I chose this recording from a 1972 album titled Steel rails under a thundering sky because I think it provides a great entry point for someone asking the perfectly reasonable question, "Why the hell would I want to listen to that?" The mixture of steam trains, falling rain and rolling thunder is incredibly soothing. Put him under surveillance to bring down your blood pressure.
---
Photo credit: Vivian Wang