Love and thunder should include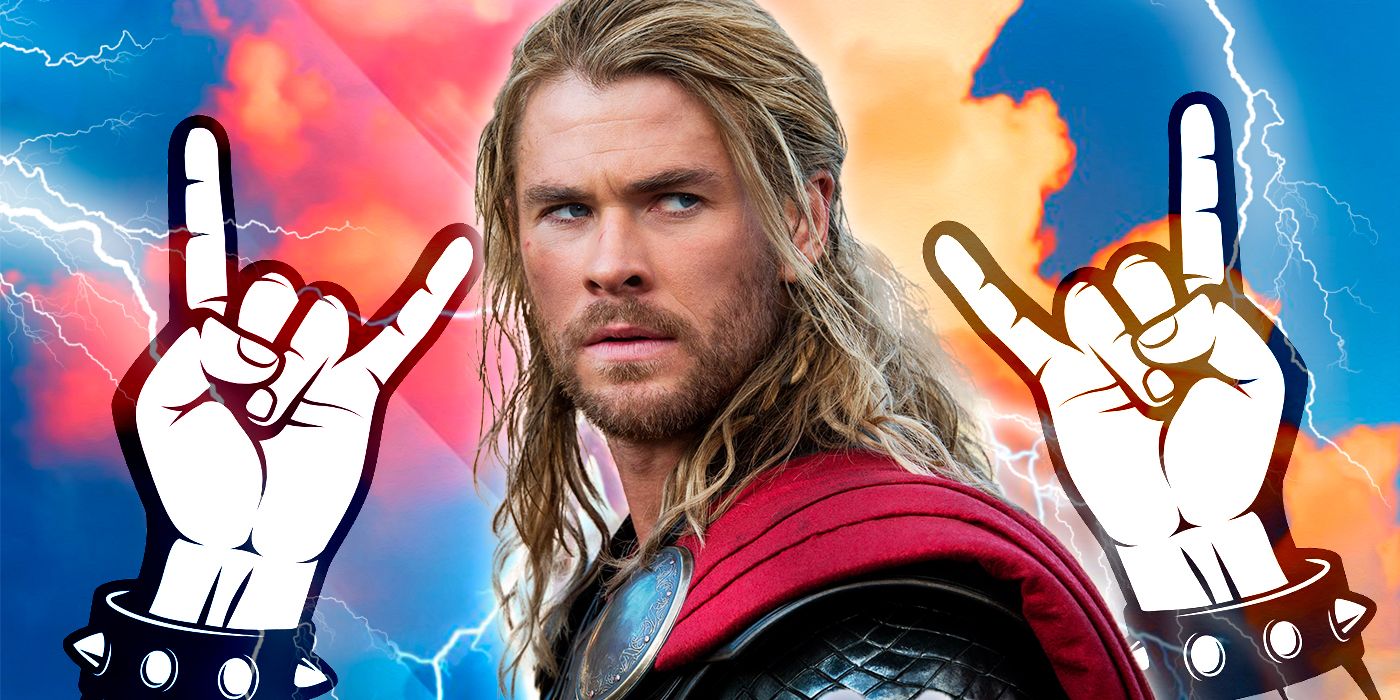 The long-awaited trailer for Thor: Love and Thunder is finally here, with a first look at the new aesthetic of Thor, the Guardians of the Galaxy and Jane Foster as Mighty Thor. With a July 8 release date, fans won't have to wait long to see Taika Waititi's second addition to the Marvel Cinematic Universe, one that – judging by the trailer – will be a rock' 80s n roll- filled antics across the galaxy. Since the trailer used Guns N' Roses' "Sweet Child O' Mine" to tease the kind of story to come, here are some other iconic rock songs Waititi could include.
"Love is a battlefield" – Pat Benatar
With a subtitle like "Love and Thunder," romance and relationship issues are bound to play a big role in the film's plot, which Benatar's hit certainly understands. The opening lines of the song might be delivered in one of Waititi's infamous scenes of deadpan dialogue before it turns into a big battle with Thor and Peter Quill or Thor and the Mighty Thor fighting side by side.
RELATED: Thor 4 Plot Synopsis Officially Breaks Down the MCU Movie's Story
"The Warrior" – Scandal and Patty Smyth
The guitar solo in the bridge of "The Warrior" provides ample space for a fight scene between the Mighty Thor and his enemies on the battlefield. It could be used as his power-up song the same way Led Zeppelin's "Immigrant Song" was used in Ragnarok. A singer's rock song for the Mighty Thor seems like the most intuitive move – especially with its uplifting and uplifting lyrics, "Yes, I am the warrior, and victory is mine."
"Stunned" – AC/DC
Like "Immigrant Song," "Thunderstruck" has an easily recognizable long musical intro that could be used as Jane's song as she powers up to become the Mighty Thor in a key fight scene. The song's rolling intensity before it crumbles makes it a fabulous choice for power-up and fight scenes and nods to the "thunder" part of the film's title in a fun way.
RELATED: First Thor: Love and Thunder Trailer Summons Nearly 210 Million Views in 24 Hours
"What's Up" – 4 Not Blondes
Even though it's a '90s song, "What's Up" could work as an opening song about exploring Marvel Studios because of its slow, acoustic intro. It would be a great choice to feature Jane receiving chemotherapy and the movie as a whole due to her lyrics about feeling limited as a woman by the world around you.
"Edge of Seventeen" – Stevie Nicks
This Stevie Nicks song would be a perfect addition to a fight scene with Valkyrie due to its vivid "white-winged dove" imagery, as she rides a pegasus into battle. It could also find its way into a practice or battle preparation edit due to its fast pace and chorus of dove-like vocalizations.
RELATED: Marvel Offers Incredibly Detailed Look at Love and Thunder's Thor: Reforged Mjolnir
"Magic Man" – Heart
The most obvious Heart song for love and thunder might be their 1977 hit "Barracuda," but several other movies have used it in their own "girl power" fight scenes. "Magic Man"'s distinctive opening riff makes it a great choice for a needle drop to show Valkyrie or Thor meeting the Mighty Thor for the first time and experiencing that "love at first sight" movie moment.
"Cities In Dust" – Siouxsie and the Banshees
While Siouxsie is a far cry from the pop-rock tracks included in this list, its dark, mysterious sound paired with the ominous lyrics about city destruction and fallen glory make it a perfect choice to introduce Christian Bale's character, Gorr the God. Butcher.
"(Oh) Pretty Woman" – Van Halen
Even though this song is ubiquitously associated with the romantic comedy of the same name and traditionally sung by Roy Orbison, the song could be used in a courting montage of the Mighty Thor as a reference to the 1990 romantic comedy. The inclusion of this glam rock cover of the song keeps the instant sense of attraction but updates it to fit the overall visual and musical aesthetic of the film.
RELATED: Thor: Love and Thunder Trailer Calls Back a Hilarious MCU Bit
"Total Eclipse of the Heart" – Bonnie Tyler
Aside from the thunderclaps in the bridge of this song, Tyler's powerful ballad about falling in love but needing your lover again would be a great fit for Jane and Thor's romantic reunion – if that. is in the cards for their relationship. Waititi could accompany this song on "Holding Out for a Hero", which already had its iconic movie moment in Shrek 2. "Total Eclipse of the Heart" has remarkable highs in the bridge and chorus that make it the perfect choice for a cinematic confession of love and recommitment.
"Modern Love" – ​​David Bowie
If Valkyrie is really looking for her queen in love and thunder, playing "Modern Love" at her wedding would be a great start for the movie — even if it's not an explicitly romantic song. It's one of Bowie's most popular songs and could end the movie on a high note due to its peppy, catchy beat.
To see if any of these songs are used, Thor: Love and Thunder hits theaters on July 8.
Thor: Love and Thunder Director Trolls Impatient MCU Fans
Read more
About the Author