Local service clubs organize seasonal events, activities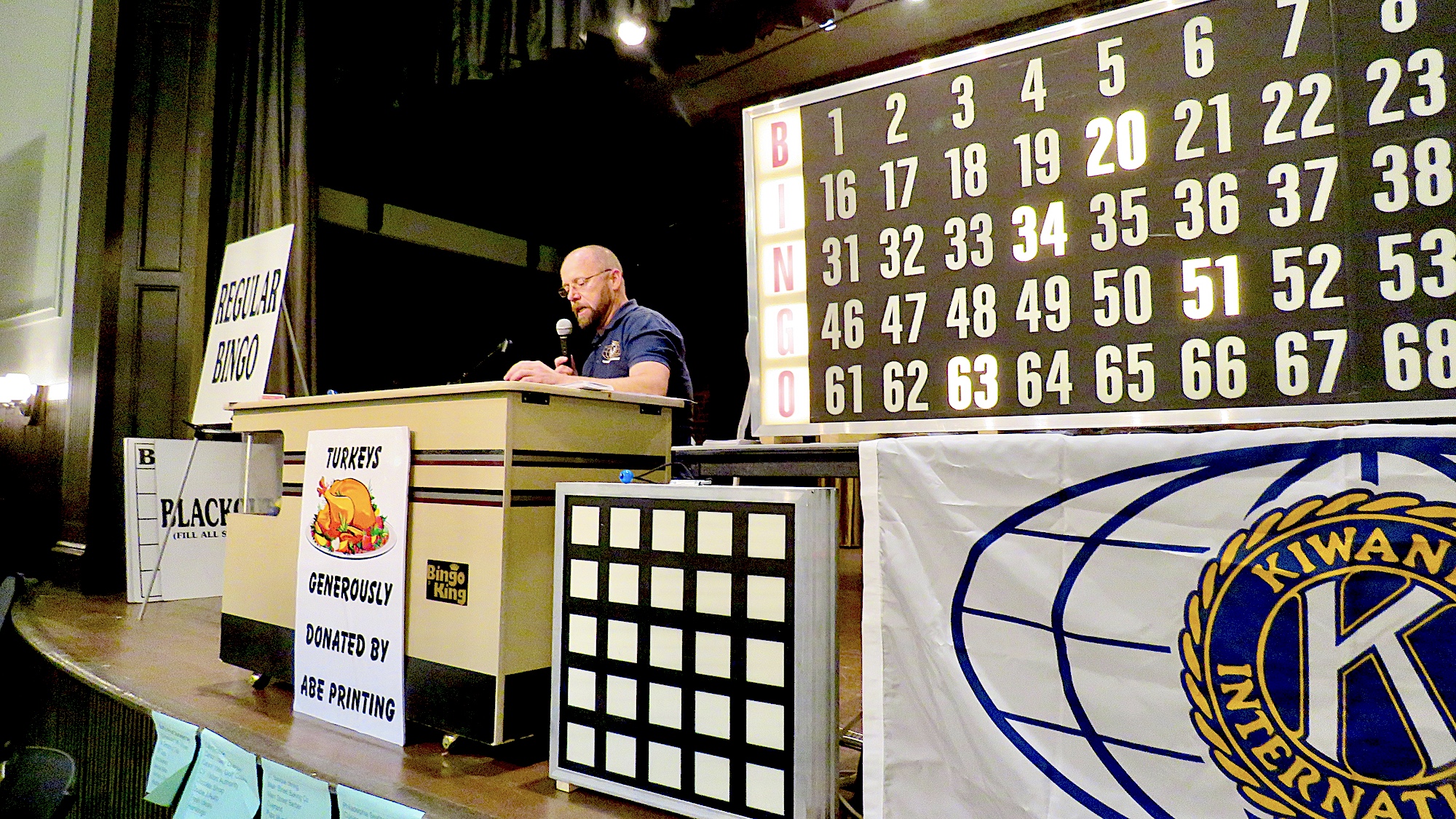 The big blue barrels are laid out for the Carson Valley Sertoma Club's sixth annual coat drive. Until January 31, Sertoma collects all sizes of new and gently used coats, jackets, blankets, hats, gloves, socks and other warm items. All monetary contributions are used to purchase new items to benefit the campaign.
The 2021-2222 Sertoma Coat Drive collected over 3,000 coats and sweaters, and over 7,300 items in total. Donations were distributed to 22 agencies, organizations and clubs that help those in need.
This year, Sertoma's signature blue donation barrels can be found at the following Carson Valley locations: ABE Printing and Copy Center, Ace Hardware, Anytime Fitness, Brown Bear Designs, COD Casino, Custom Framing & Design LLC, Dance Workshop, Double J Automotive, Douglas County Community & Senior Center, Douglas County Library in Minden, DST Coffee, The Grill Next Door, Round Table Pizza, St. Gall Catholic Church, Tractor Supply Co., UPS Store and Wa She Shu Casino.
In Carson City, barrels are located at: Benson's Feed & Tack, Carson City Library, Carson City Senior Center, Guild Mortgage, Tractor Supply Co., and Trader Joe's.
Sertoma is a voluntary organization whose name means SERvice TO MANkind. All are welcome to attend Carson Valley club meetings, which are held Friday mornings from 7-8am at the COD Casino, 1593 Esmeralda Avenue in Minden. Find more information at carsonvalleysertoma.org.
Try your luck at Turkey Bingo
The Kiwanis Club of Carson Valley is hosting its annual Family Turkey Bingo on Saturday, November 19 at CVIC Hall, 1604 Esmeralda Avenue in Minden. Three sessions are scheduled: 12 p.m., 3 p.m. and 6 p.m. and doors open at 11:30 a.m.
Paper bingo cards are 2 for $1 and daubers are available for $1 each. There is no limit to the number of games a person can play at once, and games will last until all turkeys are dealt. A special Blackout grand prize will be awarded at the end of each session.
Raffle tickets will be sold during all sessions for a chance to win prizes donated by community businesses and Kiwanis members. Free popcorn and coffee will be served, and hot dogs, fries, water, and soft drinks can be purchased.
Kiwanis is a global service organization for people who want to become personally involved in leading and improving their communities, with an emphasis on local youth. The Kiwanis Club of Carson Valley holds fundraisers throughout the year to support its scholarship fund and other worthwhile initiatives that benefit the well-being of area children and families.
Meetings take place every Thursday at 6:30 a.m. at the COD Casino. For more information, please call 775-339-8882.
Tahoe-Douglas Elks host dinner honoring veterans
The Tahoe-Douglas Elks hosted their annual Veterans Day Dinner Nov. 12 at the lodge, 1227 Kimmerling Road in the Gardnerville Ranchos. US Army veterans are invited to enjoy a free meal and a $25 donation is requested for all other guests.
Social time begins at 5 p.m. followed by dinner at 6 p.m. Reservations are required by November 10; visit tahoedouglaselks.org to RSVP.
Amy Roby can be contacted at ranchosroundup@hotmail.com.