Local choir partners with church to host free event for West Tennessee residents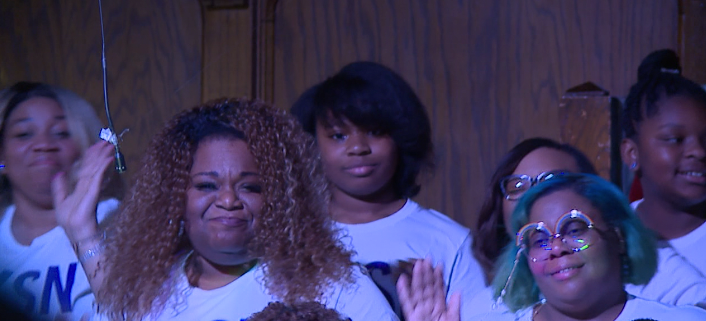 JACKSON, Tennessee–The Hub City Mass Choir held their third annual concert at the Unity Temple Church of God in Christ on Saturday evening.
Church and choir leaders say they wanted to bring the community together for a big event, "Easter in the Central City".

The choir's director of operations, EJ Shelton, says they had a slew of events scheduled for the night.
"You will be inspired. You will be encouraged. You are going to be exalted. You will hear good music, good singing. We're going to have great camaraderie with so many reps here tonight, and you're all going to have a great time together," Shelton said.
Hub City Mass Choir co-founder Stedman Robuck says the choir and church have worked tirelessly to present the city with an unforgettable event.
"Tonight is just a night full of fun, freedom, unity… unity in the community. We're just trying to come together to have a good time with professional music, professionalism, just raising the standard and pushing the boundaries of the city of Jackson," Robuck said.
Sherman Whitelaw, an event coordinator, says he's excited to be able to perform again and reunite with his loved ones.
"The one thing I look forward to the most is the interaction with people. With COVID having us on the ground for the past three years, man, I'm just happy to see people together, smiling, able to touch each other and have a great time laughing and talking," Whitelaw said.
The 'Easter in the Hub City' organizer says if you missed this event, they plan to perform again next year.