Life Lessons: Meg McElwain of the Mitchell's Fund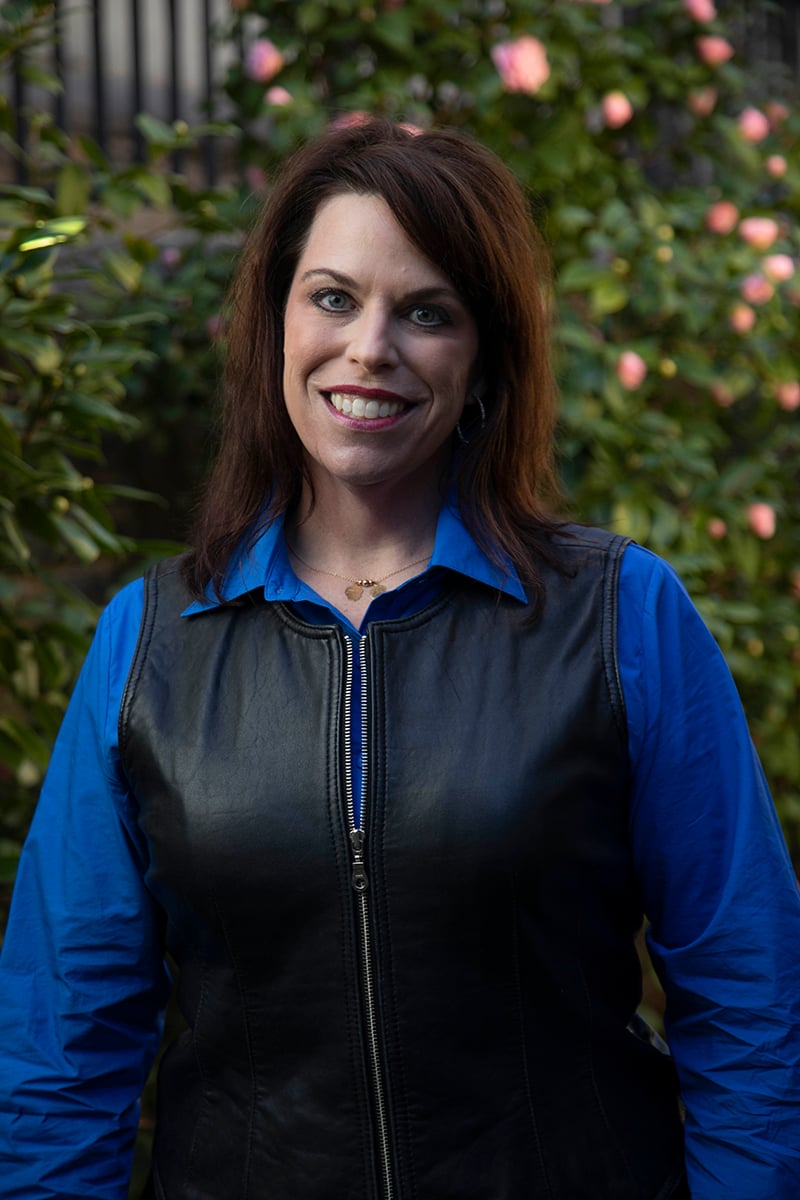 Mitchell, son of Meg McElwain was diagnosed with a rare form of leukemia in 2012, when he was 3 months old, and died just after his second birthday in early 2014. A few months after his diagnosis, McElwain, a longtime marketing professional, has begun Mitchell Fund to help other families with seriously ill children.
At first, the Mitchell's Fund operated under the aegis of the Novant Health Foundation and focused on helping families with day-to-day expenses. But in 2019, McElwain established it as a separate nonprofit, and its mission gradually evolved to fund counseling for children with terminal or life-threatening illnesses and their families. Through her grief, and long before Mitchell's death, McElwain did something else remarkable: She shared her and her family's experience through social media and conversation to "pull the curtain back." on the reality of pediatric terminal illnesses. She hoped her openness would let people who have suffered similar losses know that others in the community shared and understood their pain.
On February 27, which would have been Mitchell's 10th birthday, McElwain and Mitchell's Fund board members plan to officially open a counseling center for the children the organization serves. Called Mitchell's House, it will offer therapeutic and mental health support for siblings of terminally ill children. Medical crises also inflict damage on family members; According to the National Child Traumatic Stress Network, 20-30% of parents and 15-25% of children and siblings experience persistent traumatic stress reactions that impair their ability to function.
McElwain, 47, continues to talk about his own mental health issues. His words are edited for space and clarity.
---
I was 16 when I started having feelings of anxiety and depression. I grew up in a small town in Mississippi where there were no therapists or mental health services, and the need for such services was considered taboo. When my mother had to take me to another city for support, it was a shameful secret whispered within my own family.
Despite my silence, personal struggles, I was very popular and had a great social life at Ole Miss. I saw a doctor who diagnosed me with ADHD and made me try different medications. This, combined with drinking and partying in college, created a messy combination, and I ended up having to be hospitalized for 10 days during my freshman year. I found some comfort there, hearing other people talk openly about their feelings, and realized that my "problems" weren't that bad.
After graduation, I moved to Charlotte, where I didn't know anyone, to start my first real job. I had a plan for my life, and for many years those plans worked out as I expected. I got married, started my own marketing business, and when I was ready to have kids, I got pregnant right away with my first son, Frank.
In 2012, I gave birth to another healthy and lively boy, Mitchell. The afternoon of his baptism, when he was 3 months old, I noticed bruises on his legs. The next day I took him to the pediatrician, where a blood test showed he was anemic with an extremely high white blood cell count. We were sent to Novant's Hemby Children's Hospital, where he was diagnosed with childhood acute lymphocytic leukemia and given a 40% chance of survival. We started treatment right away.
Childhood cancer treatment is intense and traumatic. Everything in my life fell apart: my other son, my marriage, my business. Mitchell wanted his mom and looked to me for comfort. I had to stay calm and optimistic, but I was in a war zone. Mitchell had to take so many drugs to function, and he cried constantly. Because of all the chemotherapy, I had to wear masks and gloves just to change his diaper, and I had to do it immediately or his bodily fluids would burn his skin.
I shaved my head about a year after Mitchell began treatment. At the time, I insisted it wasn't a breakdown, but it was. I was so sick of people telling me I was so strong. I saw a little girl on life support die right in front of me, and I was deeply shocked. I wanted to shock people like I was shocked. People needed to see what I was seeing and understand the depth of the devastation.
We launched the Mitchell's Fund while Mitchell was still living, simply as a vessel to receive all the generosity bestowed upon us by our church family and our community of friends and neighbors. Witnessing the trauma of other families with sick children in the hospital, I knew early on that Mitchell's Fund would eventually do something about mental health. But when we started, we helped in the most immediate and obvious way possible, which was to provide financial assistance to families who were in hospital caring for an affected child. of a terminal illness. When you have a sick child, the routine bills don't stop. How is a parent supposed to choose between going to work or holding their child's hand at their hospital bedside?
After 184 days in the hospital, 75 blood transfusions and 417 chemotherapy treatments, I went from praying to God to heal my child to begging God to take him. There was relief in the end of my child's suffering. But the constant stress and adrenaline I lived in gave way to total darkness.
For the next four years, my mission was really just to survive. I got up, took Frank to school, then got back into my bed, hid under the covers and let the hours pass. Just after the first anniversary of Mitchell's death, I had to be hospitalized. I was in so much pain. All I kept thinking was if I went up to the attic and hung myself, the minute my neck broke, the pain would go away. But I was determined to survive, if only for the sole reason at the time of taking care of my living child. I called my grief counselor and asked her to call a friend of mine to pick me up.
I was told very early that when you have a sick child, you see the best and the worst in people. There were people close to me who completely disappointed me, and then there were casual acquaintances who floored me with their kindness. When a child is sick, for others, it's like watching a movie. And when that child dies, it's like the movie is over, and people go home. It's not quite real to them. And that's normal. People don't know what to say. Want to know what to say? Just say, "I love you." Even if you're not that close, even if it feels awkward.
My son Frank endured so much. He had to give in to Mitchell's treatment, then he lost his brother, then he had a mother drowned in grief for several years. Her elementary school years were extremely difficult. Fortunately, he had wonderful teachers and school counselors who were equipped to support him, but the other children and their families were not so understanding.
grief in children comes out in bursts. Frank struggled with his emotions and learned to express himself for some time. The children laughed at him. One day on the bus, one of his classmates accused him of making up his brother just to get attention. Our family was already quite isolated in our grief, but I fought as hard for Frank as I did for Mitchell. I stood up and (fought) for this child with other parents, and it isolated us further. The other kids didn't understand what Frank was going through and their parents didn't want to believe the cruelty of their own kids.
Frank really inspired the work and direction of Mitchell's Fund and our new advice centre, Mitchell's House, is moving forward. The needs of a sick child exceed a parent's ability to care for siblings, and siblings often have no mental health support during the most traumatic time of their lives. Using art, play and talk therapy, Mitchell's House will be a space for siblings to grieve, express their emotions without judgment and process difficult diagnoses. Therapists focus on reducing their trauma and helping them learn stress management, emotional regulation, and balancing the reality of fear with the need for hope.
Some people are a little scared of my ability to set boundaries in my life today. I have spent so many years in darkness, I am totally committed to living in the light for myself and my child. Resilience is not a place. You can't. It's something you're constantly working towards. Or as they say where I'm from, just try to stay on the road and not run into the ditch.