Letha Tyler Miller enjoyed a variety of activities | Obituary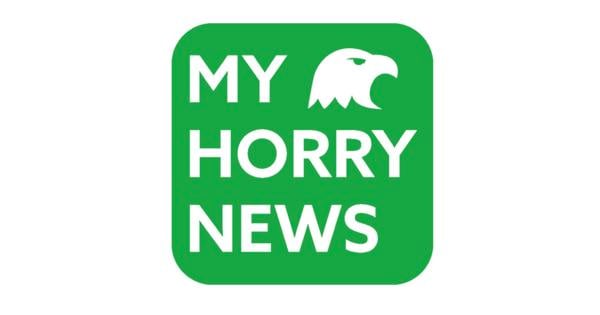 Letha Tyler Miller
The funeral of Letha Tyler Miller, 81, was held September 21 at Pleasant Union Baptist Church with the Reverend Larry Johnson officiating. Burial followed in the church cemetery.
Mrs. Miller, wife of the late Vy Miller of 52 years, died September 18 at her residence.
Born July 15, 1941, she was the daughter of the late Hallie and Stella Rabon Tyler.
In addition to her husband and parents, Ms. Miller was predeceased by four brothers and two sisters.
She was a member of the Pleasant Union Baptist Church. She will be remembered as a loving mother, grandmother and great-grandmother. She enjoyed sharing family dinners with her entire family, researching family genealogy, fishing, gardening, and shopping. Mrs. Letha is survived by her three daughters, Deirdre Faulk, Sylvia Sealy and Deborah Cartrette (John); seven grandchildren, Hunter Faulk, Hannah Faulk (Josh Lane), Brandy Watts (Bryan), Holly Stevens, Marcia Todd (Robert), Janet Reid (Chad) and Jonathan Cartrette (Cricket); thirteen great-grandchildren, Alyssa Watts, Avery Watts, Hunter Watts, Alyanna Watts, Emily Watts, Gracie Watts, Evelyn Watts, Morgan Todd, Ret Todd, Lyndi Reid, Cotes Reid, River Cartrette and Daisy Cartrette; special niece, Patty Burt; great-nieces and great-nephews, Abby, Jayden and Landon Jones; a beloved friend/guardian, Claudine Rabon; and his lifelong friend, Linda Harrelson.
The family would like to thank Crescent Hospice and its staff for their care and assistance.
Sign an online guestbook at www.johnsonfuneralhomeofaynor.com. Mrs. Letha and her family are in the care of Johnson Funeral Home of 290 Ninth Ave., Aynor. Call (843) 358-5800.