Lessons from FDR: It turns out that authoritarian governments depend on the economies of democracies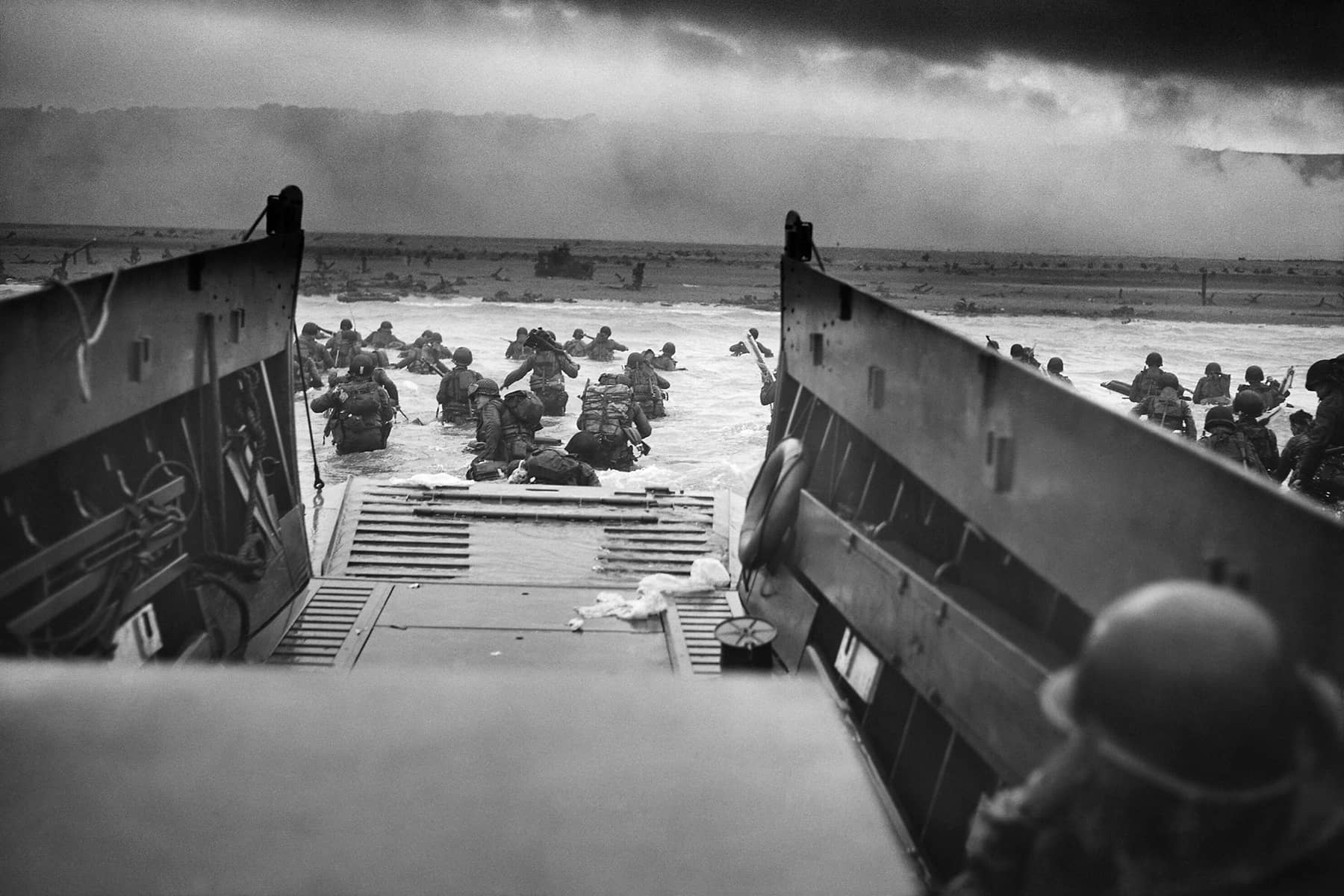 Roosevelt told the American people that Rome had fallen to American and Allied troops the day before. He used the speech not only to announce this milestone in the deadly war, but also to remind Americans that they were engaged in a war between democracy and fascism. And while the fascists insisted that their ideology made countries more efficient and able to serve their people, the Allied victory in Rome showed that the ideology of fascism, which held that a few men should rule over the majority of the population, was hollow.
Rome was the seat of fascism, FDR told his listeners, and under this government "the Italian people were enslaved". He explained: "In Italy, the people had lived so long under the corrupt reign of Mussolini that, despite the garlands at the top – you saw the pictures of him – their economic situation had steadily worsened. Our troops have found starvation, malnutrition, disease, deteriorating education and degraded public health – all by-products of fascist mismanagement.
FDR continued: "We and the British will and do everything we can to bring them relief. Anticipating the fall of Rome, we prepared to ship supplies to the city…we have already begun to save the lives of the men, women and children of Rome…. This, I think, is an example of the magnificent ability and energy of the American people to grow the crops, to build the merchant ships, to manufacture and collect the cargoes, to move the supplies over thousands of miles of water and anticipating responding to emergencies – all of which I think means astonishing efficiency on the part of our armed forces, all the various agencies working with them, and American industry and labor as a whole.
"No great effort like this can be one hundred percent perfect," he said, "but the batting average is very, very high."
This discourse highlighting logistics as a key difference between democracy and fascism comes to mind these days as we watch democracy and authoritarianism clash in Ukraine.
A February report by Freedom House, a Washington DC nonprofit that studies democracy, political freedom and human rights, painted a grim picture. "Global freedom faces a grave threat," wrote authors Sarah Repucci and Amy Slipowitz. "Around the world, the enemies of liberal democracy, a form of self-government in which human rights are recognized and every individual is entitled to equal treatment under the law, are stepping up their attacks."
In 2019, Russian President Vladimir Putin told the FinancialTimes that the ideology of liberalism on which democracy is based has "overshot". Multiculturalism, freedom and human rights must give way to "the culture, traditions and traditional family values ​​of millions of people who make up the core of the population".
Hungarian Viktor Orbán has been open about his determination to replace Western-style democracy with what he has called, on different occasions, "illiberal democracy" or "Christian democracy", ending immigration which, according to him, undermines Hungarian culture and rejecting the "adaptable family". models" by "the Christian family model".
According to President Joe Biden, Chinese President Xi Jinping believes that autocracies are "the wave of the future – democracy cannot work in an ever more complex world".
Freedom House documents that for sixteen years, global freedom has declined. Authoritarians undermine fundamental freedoms, abuse power and violate human rights, and their growing global influence is shifting global incentives towards autocratic governments and away from democracy, "undermining the consensus that democracy is the only viable path to prosperity and security, while encouraging more authoritarian approaches to governance. Over the past year, 60 countries have become less free, while only 25 have improved.
"They're going to write about this point in history," Biden told a group of news anchors in April 2021, shortly after taking office. "Not about any of us here, but whether or not democracy can work in the 21st century…. Things are changing so rapidly in the world, in science and technology and in a whole host of other questions, that the question is: in a democracy as great as ours, can you achieve consensus in a timeframe that can rival autocracy?"
The past few weeks have demonstrated the same advantage of democracy over authoritarianism that FDR saw in the fall of Rome. Russia's invasion of Ukraine was supposed to demonstrate the effectiveness of the juggernaut of authoritarianism. But Putin's blitz on a neighboring state didn't go as planned. Ukrainians insisted on their right to self-determination, demonstrating the power of democracy with their lives.
At the same time, Russia's invasion of Ukraine showed the weakness of modern authoritarianism. Putin expected to quickly invade a Democratic neighbor, but his failure to do so revealed that his army's perceived power was FDR's "garland at the top": lots of bells and whistles but stale food, a lack of support vehicles, enlisted and confused soldiers, and compromised communications. The corruption inherent in a one-party loyalist state, unafflicted with oversight, drained the Russian military, rendering it unable to feed or supply its troops.
This authoritarian government, it turns out, depended on democracies. As businesses pull out of Russia, the economy has collapsed. The ruble is worth less than a penny and the Russian stock exchange remains closed. The Russian Economy Ministry has announced that it will take ownership of companies leaving the country. Notably, he claimed the right to take around $10 billion worth of planes that had been leased from Russian airlines, most likely a way to get spare parts for planes that the huge country needs and doesn't can no longer obtain.
Putin is trying to bolster his power by insisting that his people believe in lies: he signed a law making it a crime for the media to produce any coverage the government deems "false news" about the invasion. He is now pushing the false claim that the US is developing biological weapons in Ukraine and has called for a UN Security Council meeting tomorrow to discuss this issue. Pentagon spokesman John Kirby called the story "classic Russian propaganda."
By contrast, the democracies and allies, mustered into a unified force largely by Biden, Secretary of State Antony Blinken and the US State Department, have done the boring, convoluted and difficult work of logistics, diplomacy and intelligence, a combination that has crushed the Russian economy and allows the Ukrainian military to contain an army eight times larger. While there is a horrific humanitarian crisis inside Ukraine, those on the other side of the borders have managed the extraordinary logistics of processing and moving 2 million refugees from Ukraine in two weeks.
In 1944, FDR pointed out that democratic government was messy, but allowed its people to work, think, and fight in ways that authoritarian governments could not. In Fireside Chat 29, he warned his listeners not to read too much into the fall of Rome, because fascism had "not yet been pushed to the point where [it] will be unable to start conquering the world again in a generation…. Therefore, victory is still far ahead. But, he added, "That distance will be covered in due time – don't be afraid of that."