Lessons from a fire: things can be replaced, people cannot | From the editor | The gallery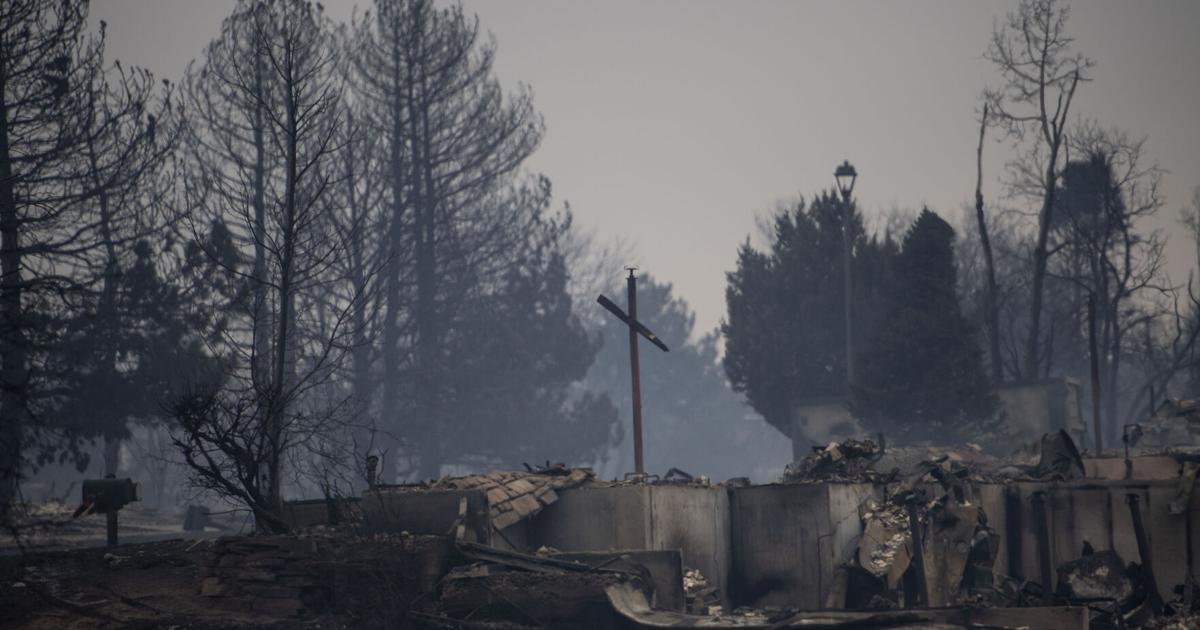 Watching in horror as entire neighborhoods catch fire in Boulder County last week, I remembered the shock and sadness I felt 22 years ago when my parents' house was destroyed by a fire.
It's not something you imagine happening to your family or friends – having a place called home destroyed in a flash.
It was, suffice to say, a very difficult time for my mother and stepfather. They had only been married for a few years and had started their life together in a beautiful house in a secluded, wooded cul-de-sac in a small town in Pennsylvania.
My home state of Pennsylvania is not threatened by wildfires, as is Colorado, which is dry all year round. It was an "accidental" fire, the cause of which has never been determined, and they were (thankfully) out of town when it happened.
They returned home early after an out-of-state working conference, recalled with the unimaginable news that their home had been destroyed and the family dog ​​with it.
I was working at my first job at a half-state newspaper at the time and immediately drove the three hours to my hometown to see what I could do to help. I cried most of the time for the loss of the beloved dog and the world of pain my parents entered into. This was not my childhood home, which had been sold years before, but it contained all the things that were left of my early years and those of my siblings that we had not already taken.
The house was gone, but some items stored in the basement were somewhat salvageable. Fortunately, some photos from old albums were still intact, although a bit scorched. Not much else.
There is no desire to live with the loss of your house and all your possessions. There is no smell like smoke permeating the site and your clothes and hair as you search for anything that could be saved.
We experienced miracles on that devastating day. A family Bible, stored in a drawer in my mother's room, but which has not burned. A jewelry box containing some of my mother's "good" jewelry fused to the bottom of a dresser and was not completely consumed by the fire, and some family heirloom beads and other keepsakes have been preserved. And a firewall between the house and the garage had spared my father-in-law's vehicle, which my brothers-in-law, who lived nearby, were able to rescue, having been alerted early enough to the fire.
But what came out of that fire was an overarching lesson: loved ones are more precious than 'things'.
A house and property can be replaced.
It is possible to start over, if necessary, with LOTS of help and LOT of love.
The family is the most important.
Other smaller lessons were included as well. A fire safe is a necessity. Good insurance is priceless. Friends and acquaintances, and even complete strangers, can and will help when needed.
In the Pikes Peak area, with our history of devastating wildfires, many know all too well what it is to lose everything, unexpectedly, in a wildfire.
The hundreds of families who have lost their homes in the Boulder area are now part of this exclusive club that no one wants to join.
Please keep them in your thoughts and prayers.
Tribune editor-in-chief Michelle Karas has made her home in the Pikes Peak area since 2015. Contact her at michelle.karas@pikespeaknewspapers.com.