Lessons from a Crisis of Democracy: Recounting the Internment of Japanese Americans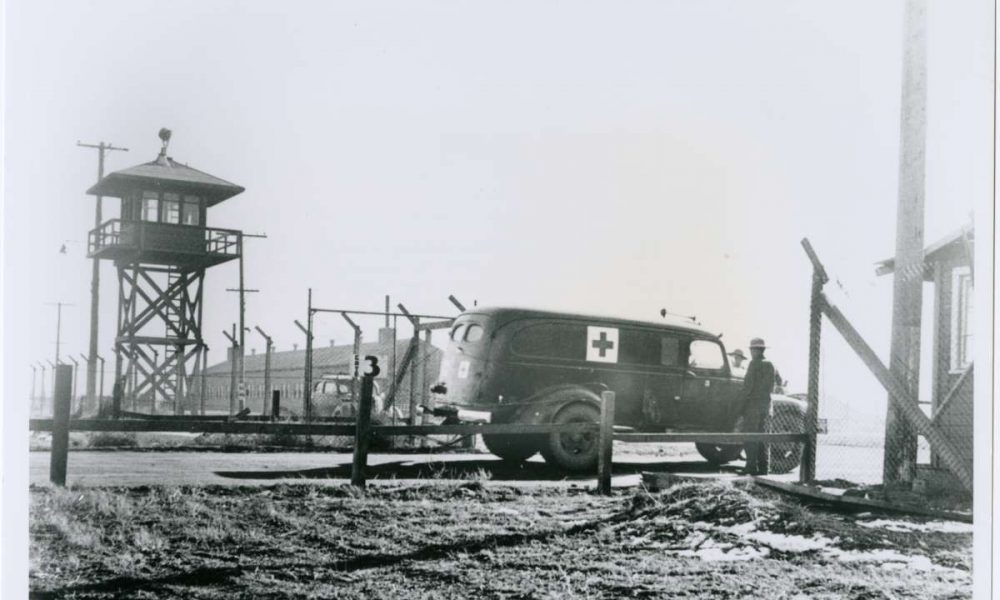 On September 2, 1945, Japan, defeated in the previous world war, signed the instrument of surrender.
In the United States, many Japanese Americans were considered "enemy aliens" and continued to live in concentration camps. Actor George Takei, 85, known for his role in the popular television series star trek, was among them. I visited the site of the former camp in California where Mr Takei spent his childhood.
Soldiers with guns
"Behind you was a row of barracks," our guide Danny Ortiz, 40, said, pointing behind us. The plains stretched as far as the eye could see. We were at the site of the former internment camp in Tule Lake, California.
In 1942, a year after the outbreak of war between Japan and the United States, Japanese Americans were forced to leave the West Coast and were incarcerated in internment camps, including Tule camp. Lake was the biggest. At its peak, more than 18,000 people lived there.
Arid and uncomfortable landscape
As the "lake" in its name suggests, Tule Lake was originally a marshy area at the bottom of a lake. Summers were hot, humid and unhealthy. In winter, it was a harsh environment with subzero temperatures and outside air seeping into the barracks through gaps in the walls. On the day of the visit, the scorching sun also heated up this reporter's recording equipment, preventing it from working.
"I'm not trying to justify it, but…" Ortiz said, "it wasn't an incarceration center like Auschwitz in Nazi Germany. The residents here were self-sufficient, had their own schools, worked on a variety of things such as agriculture during the day and sometimes enjoyed picnics in the nearby mountains on the weekends.Seasonal events and holidays were held, such as New Years and Christmas.
"However," he continued, "life in the camps was surrounded by barbed wire and guarded by soldiers holding guns atop towers. The dining hall was shared and there were no walls in shower rooms or toilets The wages they received for their work were meager.
The total number of Japanese Americans incarcerated in these camps across the United States was over 120,000. About two-thirds of them were Nisei or Sansei (second or third generation) born in the United States. United and having American nationality.
Despite their American citizenship, they were deprived of their freedom and property rights guaranteed by the American Constitution simply because they were of Japanese descent. Ortiz said clearly, "It was racial discrimination, and you should never forget that.
Discrimination issues relevant today
Ortiz is Hispanic and poses as a white American. Why does it tell the story of Japanese Americans?
After the tour, he told me about his background in his office. Her mother was born and raised in El Salvador and her father in Honduras. They were both from Central America.
Ortiz himself was born and raised in Southern California. He moved to Tule Lake several years ago with his fiancée, who introduced him to the work at the site of the internment center which has now become a national park.
Starting to read books on the subject to guide visitors was the first time he learned about the history of incarceration. "Late at night, flipping through the book, tears were streaming from my eyes and I couldn't stop them," he said.
One of the reasons for his tears was that he recalled "painful memories" of being teased by classmates as a child of immigrants. Beyond racial differences, he felt that the history of Japanese Americans was similar to his own.
Another reason was reports of 'caged' children from Central and South America who were detained after crossing the Mexican border with their parents without valid visas, he recalled. . The image of children with the same roots as him overlapped with that of Japanese Americans in the concentration camps in his mind.
"The issue of incarceration of Japanese Americans is not just about Japanese Americans, or about the past. It is an issue for all Americans who still face discrimination. I will spend the rest of my life telling the story of what happened at Tule Lake," he said.
Only segregation camp in the United States
One thing that set the Tule Lake camp apart from other internment centers was the assembly of Nikkei (Japanese-Americans) who were considered "un-American," based on the results of a loyalty questionnaire in February 1943.
Question 27 asked if Nisei's men were willing to serve on combat duty wherever ordered. Question 28 asked whether individuals took an unqualified oath of allegiance to the United States and renounced all form of allegiance to the Emperor of Japan. Those who answered "no, no" to both of these questions were placed at Tule Lake.
The Tule Lake Segregation Center Prison has been preserved in the Tule Lake National Park. When I went inside, I found traces of the inmates who left their names and hometowns scrawled on the walls. It was as if the prisoners had left evidence of their existence on the walls, believing they might never come out alive.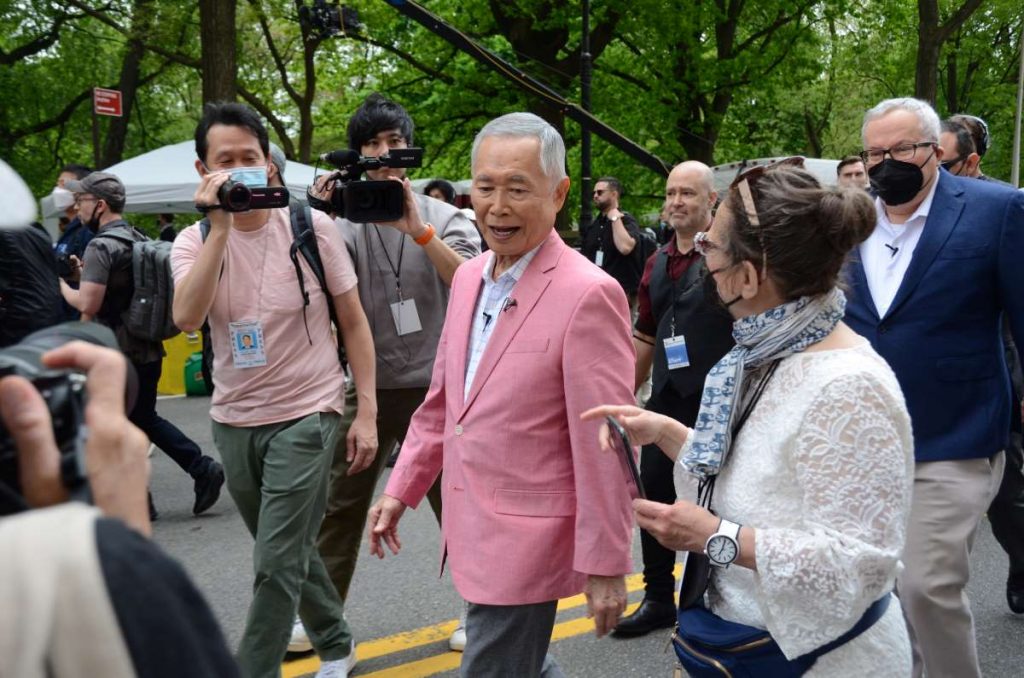 No leak
Eyes fixed on the Nikkei in this facility were harsh.
"The barbed wire was three-layered and the soldiers standing on the watchtowers carried machine guns. Tanks were also deployed in case of rebellion," explained George Takei, an actor who was transported to Tule Lake camp near the California-Oregon border from a camp in Lower, Arkansas in May 1944. "There was fights between soldiers and Japanese Americans," he told me in a phone interview.
Takei gained popularity for his role as Hikaru Sulu in the American television series star trek and became well known as an activist in the civil rights movement.
He was a student in primary school when the fight took its toll on the camp. As an adult, he learned the details by asking his father about it. His father said it happened amid a protest after a man was arrested on charges of radicalism.
According to Takei's father, "It was important for us to come together as a group and send a message [to the US government] that we oppose arrests. And it was important that we exercise our freedom of assembly.
"When I heard those words," Takei said, "I realized that incarceration was a (fundamental) problem for democracy in the United States."
Fred Korematsu and Stand Up for Democracy
Takei introduces his audience to several Americans who have supported the Nikkei and tried to protect American democracy when he gives lectures or other presentations on the internment of Japanese Americans. "Even in a time of prevailing anti-Japanese sentiment, there were wonderful people who believed the incarceration was wrong and who actually took action."
Lawyer wayne collins (1899-1974) was one of them. He was the attorney who petitioned the court for habeas corpus in the case of Takei's mother, who was forced to renounce her US citizenship under silent pressure from the camp. He saved her from deportation which would have separated her from her family.
"The renunciation of his American citizenship was not the result of his free will, but of the unlawful detention and silent pressure that pervaded the community of Tule Lake," Collins said in court. "The government was solely responsible for this," he argued.
Through Collins' efforts, approximately 5,000 people regained their U.S. citizenship.
Collins was also known as the first attorney of Fred Korematsuwho claimed the injustice of internment from the start and won a retrial in his trial in 1983. In turn, this action paved the way for the passage of the Civil Liberties Act 1988, which promised an apology and compensation to Japanese Americans.
Politicians and citizens standing
Ralph Carr (1887-1950), Governor of Colorado, was also an advocate for the incarcerated. He created temporary housing for Japanese Americans who were being deported from the West Coast. His stance on the issue was resented by voters and cost him his political career when he was defeated in the U.S. Senate in 1942. However, he continued to defend the fact that "Japanese Americans, like all Americans are guaranteed the same rights under the Constitution. "
Ralph Lazo (1924-1992), high school student, protests against the unfair treatment of his American friends of Japanese origin and voluntarily accompanies his friends to the camp in Manzanar, California. Years later, when he was told, "You didn't have to go to camp. Lazo replied, "Nobody had to go to the camps."
Dr Emily Anderson, curator of the Japanese American National Museum in Los Angeles, said: "It is heartening to see that even in times of war, when it was difficult to speak, our ancestors followed their conscience and did what who should have."
She added, "Democracy in the United States is still not perfect today, as some people stormed Congress claiming the 2020 presidential election was rigged. To uphold the ideals of American democracy that values ​​freedom and fairness, I'm sure we can do our part today.
Internment of Japanese Americans
After the attack on Pearl Harbor in December 1941, anti-Japanese sentiment grew and the Nikkei were forced out of designated military areas on the west coast of the United States. They were transferred to ten internment camps across the country.
In August 1988, President Reagan signed the Civil Liberties Act and issued a formal apology.
RELATED:
Author: Yusuke Hirata, New York Bureau Chief, The Sankei Shimbun
(Read the article in Japanese at this link.)