Lessons for work – but will he take them into account?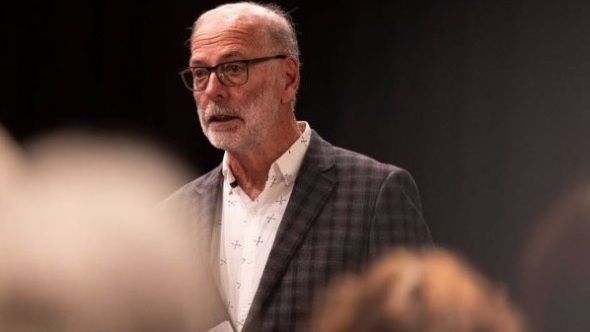 By Chris Trotter*
The left has many lessons to learn from its "bombing" in Saturday's local elections. Unfortunately, chances are they won't learn anything from them.
The response from the Auckland left has been particularly childish – and hypocritical. It was National Party activist Hamish Price who most effectively responded to the woke left's horrified reaction to Wayne Brown's decisive victory over Efeso Collins in the Auckland mayoral race, with the wickedly concise tweet :
"In 2019 Auckland elected an old white man as Mayor of Auckland against person of color John Tamihere. But it wasn't racist because Phil Goff was Labour-backed.
It's not that the right's tantalizing denunciation of the left's ethical and political shortcomings will stop the left from blaming everyone but itself for the defeats it has suffered across the country. In their sights – in no particular order – are the baby boomer generation, the mail-in voting system, the political passivity of the poor, and the dysfunctional design of our democratic political system.
Political analysts will search in vain for evidence that the left understands that its string of defeats (Auckland, Christchurch, Dunedin) is only partly attributable to a national hijacking of the Labor government and its policies – particularly the "Three Waters". "deeply unpopular. . Evidence of Saturday's losers addressing their critical failure to master publicity man Mike Hutcheson's "Three Ms" – Message, Money, Machine – has yet to surface.
In time, hopefully, the left will come to understand that, in the big four centers, it was the mastery of the three Ms by the winning candidates that delivered their victories.
Wayne Brown had all the money he needed to refine his campaign message: hire specialists to test a variety of arguments on potential voters. These experts were also able to identify the demographic groups most likely to vote for his ideas. Guided by political "mercenaries" Matthew Hooton and Ben Thomas (formerly "Exeltium"), Brown's campaign maintained an impressively rigorous operational discipline.
The key demographic for Brown turned out to be "country calendar watchers". These were voters over 55 who still depended on radio and television for most of their information. People who listened to Newstalk-ZB to hear what people like them (and Mike Hosking) were thinking and saying. They watched One News and snuggled up on Sunday night for the reassuring images of the decent, hard-working New Zealand cockies (mainly Pakeha) so beloved of "Country Calendar" producers.
Wayne Brown's "Fix Auckland" slogan was a perfect match for this key demographic. They were less interested in ideological concerns than they were in sorting out the board. They liked that Brown was abrasive. They didn't want a mayor who was willing to suffer fools and allow himself to be ruled by the bureaucrats of the city. They were looking for a disrupter in the political marketplace: someone who could, in the words of Mark Zuckerberg, "move fast and break things." That the candidate is also a civil engineer, renowned for fixing broken things, certainly did not hurt him.
Brown had no "machine" in the classic Labour/National door-to-door, down-to-earth tradition. He didn't need it. He could reach his key demographic through Newstalk-ZB. Brown's advertising spend on Auckland's most popular radio station was all he needed. Historically, the over 55s are the citizens most likely to participate in local elections. They don't need to be 'mobilized', just steered in the right direction. Carefully targeted social media posts added a sweet layer of icing to Brown's cake.
The same has proven to be true, mutatis mutandis, of successful campaigns across the country. The right was well-funded, well-prepared, and presented a message that those most likely to vote were eager to hear.
Even in Wellington, where self-styled left-wing conservative Whanau ousted both incumbent Andy Foster and Labor's Paul Eagle, the outcome owes as much to the candidate's mastery of the three Ms as it does to her ideology. . Whanau is an excellent communicator, whose message that Wellington needed a green mayor resonated energetically in the greenest city in the country – electorally. With enough money to support his campaign, all Whanau needed was a machine. No problem. Anyone living in or visiting Wellington could hardly miss the Whanau ground game. There were many down to earth people and lots of youthful enthusiasm. The newly elected mayor told the media that the magnitude of her victory came as a surprise. It shouldn't have.
It is the common theme linking these successes that should concern Labor most. Across the country, there is a growing sense of disconnect and helplessness. So much remains to be done, but the democratic transmission belts supposed to transmit the needs and desires of citizens to the individuals and entities responsible for satisfying them no longer seem to be working.
Plans are made and decisions are made, but not by citizens: not even by citizens' representatives. At the national and local levels, unelected and increasingly irresponsible bureaucrats seem to have taken matters into their own hands. Everywhere, New Zealanders see signs of centralization. Everywhere, the checks and balances of democracy are abandoned. Elected councilors are expected to act as rubber stamps. The citizens are the stampees.
Nowhere has this situation been more vividly illustrated than in the actions of the "council-controlled organization" with the Orwellian name, Auckland Transport (AT). Without warning, AT's CEO informed users of Auckland's rail network that its tracks were about to be ripped out and resurfaced. This would require a termination of services – some lasting up to a year. Disruptive as it was to the lives of Aucklanders, AT's decision was only passed on to Auckland's elected councilors after it was publicly announced. A special way to demonstrate the control of the Council!
That AT Board Chair Adrienne Young-Cooper, after learning of Wayne Brown's landslide victory, thought it best to offer him his resignation, was seen as a good omen by all who voted for. "Mr Fix-It" in hopes of immediate action. It also prompted the immediate question: will Prime Minister Jacinda Ardern draw a similar message of the need for immediate action from the local election results?
Interviewed by a usually overexcited John Campbell for the Sunday morning Q+A local election special (9/10/22), Nelson's newly elected mayor, National's Nick Smith, maintained his composure in the face of remarks on his political longevity bordering on the offensive. Totally agree, it seems, with Campbell's earlier observation that the baby boomer generation refused to "shut up".
Smith took the ageism largely gratuitously, countering it with a comment or two on her own. If the Labor government were wise, he said, it would interpret the defeats of the left as proof that the electorate had had enough of its politics. Specifically identifying the Three Waters project, he warned that it would only be allowed to go ahead by a government with a "death wish".
Ardern's ministry has only twelve months to prove he is not suicidal.
---
* Chris Trotter has been a professional writer and commentator on New Zealand politics for over 30 years. He writes a weekly column for interest.co.nz. His work can also be found at http://bowalleyroad.blogspot.com.