Knaresborough Choir raises £2,000 for Wellspring Therapy and Training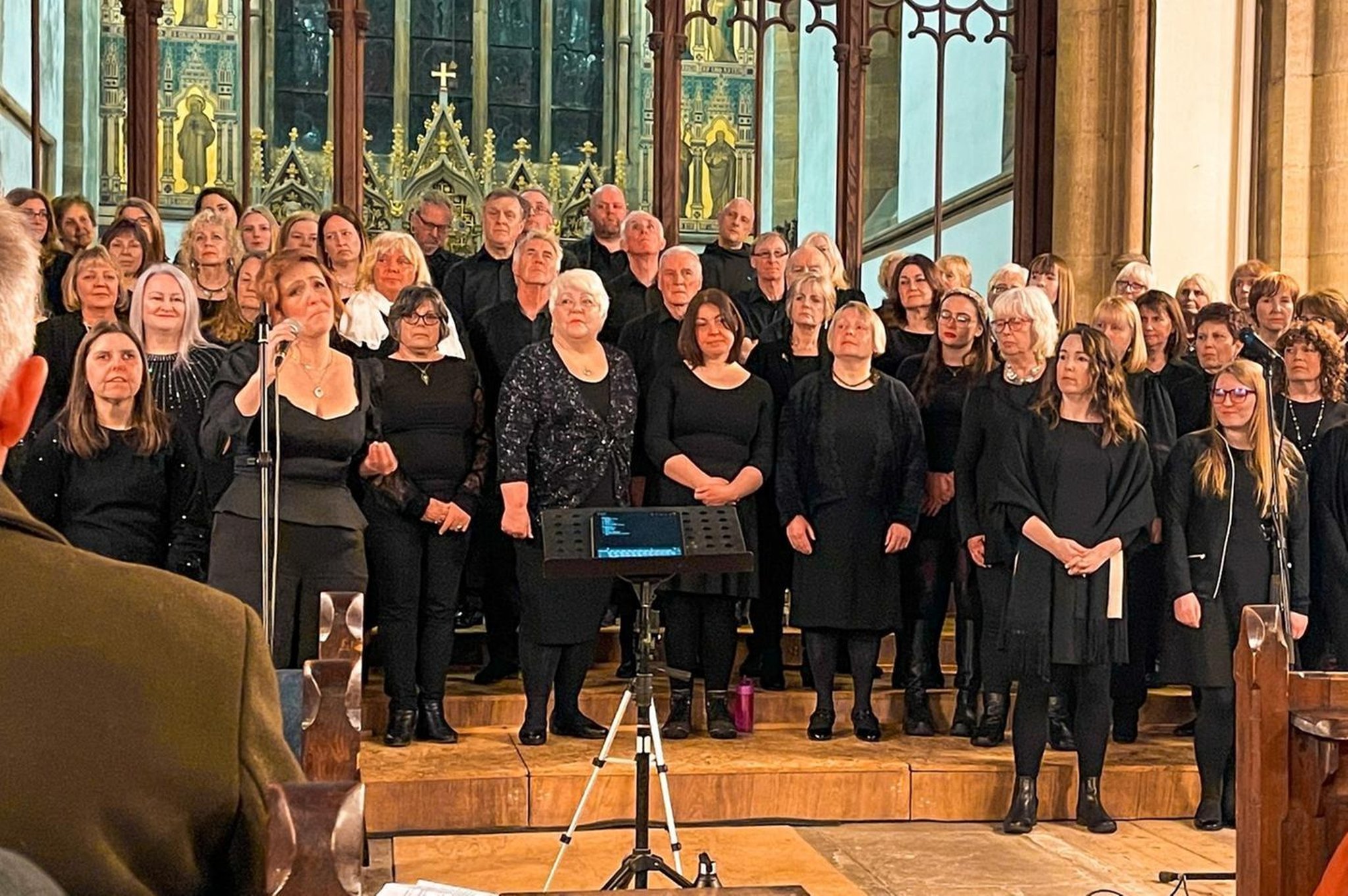 Despite the wintry conditions, over 70 choir members made their way to Trinity Church to sing their hearts out before an audience of over 150 people.
Julie Bradbury-Sharp, administrator of Knot Another Choir, said: "Our incredible MD Craig Lees was his usual wonderful talent and had the audience singing and dancing in the palm of his hand in no time to a superb accompaniment by Declan. Davies.
"It was a brilliant evening for both the choir and the audience and everyone's smiles proved it.
Knot Another Choir have raised £2,000 for the Starbeck-based charity Wellspring Therapy and Training
"We were delighted that through ticket sales, a refreshment sale, a sale of cakes made by the choir and a cake auction, we were able to raise an absolutely fabulous £2,000 for Wellspring. "
Emily Fullarton, executive director of Wellspring Therapy and Training, was grateful the choir chose them to raise funds.
She said: "Knot Another Choir threw a fantastic night.
"It was fun and uplifting and the music was beautiful.
"We are very grateful to them for choosing Wellspring to raise funds and we are overwhelmed with the amount that has been raised.
"Thank you to everyone who attended and to the choir for your generosity and effort.
"All funds will go towards our lifesaving work with children and adults and we are currently hoping to open our center for a fifth day, on a Friday, so that is what the funding will be used for.
"Wellspring is not mandated, so we rely on community fundraising like this."