Kenyan speaker who quit singing traditional songs makes world history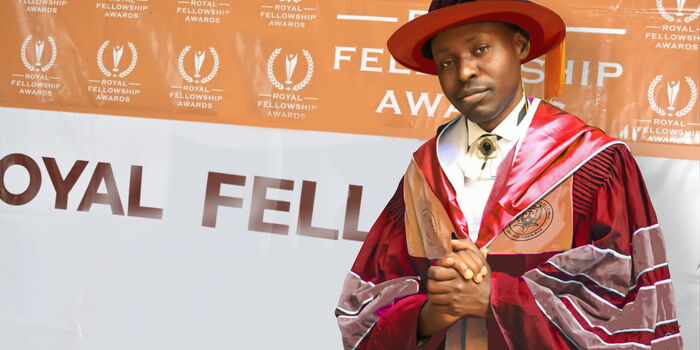 For over a decade now, former lecturer and traditional song artist Dr. Timothy Kitui has been dominating the airwaves with his uplifting and uplifting traditional songs composed in the Luhya dialect.
Building on his success in music, Kitui was named the Talent Representative of the World Federation of Gifted and Talented Children, a global non-profit organization that champions and supports skillful children.
With this, he became the first musician in Africa to be named a Talent Ambassador.
To succeed, however, Kitui, famous for the hit song Olwanda (a rendition of Luhya's gospel that garnered over 385,000 views on YouTube) had to make drastic adjustments in her life to prioritize music and serving talented children.
Dr. Timothy Kitui performs one of his traditional Luhya music.
Case
Armed with an MA and PhD in Diplomacy and International Relations from Masinde Muliro University of Science and Technology (MMUST), the famed musician has pursued a career as a lecturer, his last position being at the Methodist University of Kenya.
While at the institution, he guided students through research projects and offered data-driven recommendations aligned with overall company strategies. He also prioritized process improvement initiatives.
Dr. Kitui has also taught at MMUST where he taught International Relations and Diplomacy, Cambridge University (Public Relations and Mass Communication) as well as the Kenya Institute of Management (KIM).
However, he left after six years to open a primary school for Catholic sisters in Nairobi's Westlands.
The project, he said, gave him the opportunity to put into practice his philosophy that "every child is an individual, all children are creative and all children must succeed".
This not only boosted the morale of the learners, but also helped the teachers to understand that every child is different. The famous artist also discovered that arithmetic, linguistics and soft skills can be taught through the performing arts and sports.
Through his activities, he founded his artistic brand, the Litungu Gospel Vibes, and has since proven the intersection of culture, diplomacy, giving, talent and education.
Dr. Kitui has received numerous awards including being named African Male Gospel Artist of the Year (Traditional Category) at the RIGA Awards South Africa.
In August 2022, he flew to the United States where he is expected to make his first presentation at the Global Forum on Cultural Diplomacy at the UN 2022 at the United Nations building in New York. His presentation will focus on traditional music and building interstate trust between Kenya and the United States.
As a Talent Ambassador at Gifted and Talented Children, Kitui is expected to push Africa's agenda for gifted education on the global stage.
His name was passed on to the organization by Professor Humphrey Oborah citing his academic contribution, his success in exporting traditional music around the world and the introduction of gifted education in a primary school in Kenya before the Adoption of Competency Based Curriculum (CBC) .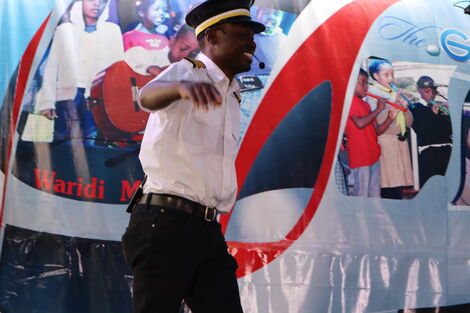 Dr. Timothy Kitui known for his traditional Luhya music.
Case