Joplin Park Days event will feature music and activities | Local News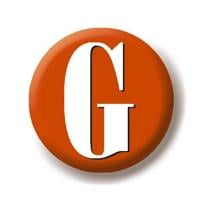 A celebration that has taken place in Joplin for over 100 years, the Joplin Park Days Freedom Festival will return this weekend with a variety of cultural and recreational events.
The community event in Ewert Park aims to provide education and celebrate the freedom and achievement of African Americans and to promote cultural diversity and respect for all cultures, according to its organizers.
"It's the Joplin Emancipation Day celebration, which feels like a June 19 celebration," said Chalise Cooper, one of the organizers. The Joplin date for June 19 that has been observed is August 4, and the celebration is scheduled for the weekend closest to that date each year, she said.
Communities celebrated June 19 on different dates depending on when the word emancipation came.
"Our date is August 4. It just took a while for word to spread that the slaves were freed," Cooper said.
President Abraham Lincoln's Emancipation Proclamation was issued on January 1, 1863, and applied to states where slaves were held and used to fight the Civil War as well as to maintain homes and plantations so that men could fight against the North. The proclamation was a wartime measure that Lincoln intended to cripple the rebellion.
The Joplin observance has been held since at least 1914.
Activities for adults and children are planned from Friday to Sunday.
"One of the new things this year is the kids' market," Cooper said. "It's like a farmers' market, but for kids," which will sell baked goods, handmade arts and crafts, jewelry, fresh vegetables and other produce.
In addition, a drawing competition is organized for children from sixth to final year. It is sponsored by the Boys & Girls Club on the theme "What freedom means to me". Nominations have been submitted and the public will vote to select a winner, which will be announced on Saturday. Registrations are posted on the event website at www.joplinemancipation.com and his page on Facebook. In addition, a QR code will be available in the park during the celebration of the votes.
A variety of food trucks will be on hand to sell food and beverages during the celebration, and a chill tent with misting fans provided by Missouri Southern State University will also be available.
Friday
• 7 p.m.: Live gospel music is scheduled with Pastor Joshua Bussey and the community choir and dance team from Unity Missionary Baptist Church.
• 7 p.m. to 8:30 p.m.: The children's market is open.
• 9 p.m.: The Joplin Parks and Recreation Department will be sponsoring a family screening of "Space Jam 2" on a 30-foot outdoor screen. Popcorn will be served.
• 9 p.m.: A DJ with music will start with an adult dance.
Saturday
• 10:30 a.m. to 12:30 p.m.: A dominoes tournament is planned in the refreshing tent.
• 5 p.m. to 7 p.m.: The children's market and local resource kiosks are open.
• 6 p.m.: The winner of a children's art contest will be announced.
• 7 p.m. to 10:30 p.m.: Live music with Omaley Bailey & Funk Factory is planned.
Sunday
• 9 a.m. to 10 a.m.: The annual Church in the Park Community Gathering will take place.
• Noon to 4 p.m.: The 14th Motor Show will be opened.