HUMC Welcomes New Pastor and Choir/Music Director | Community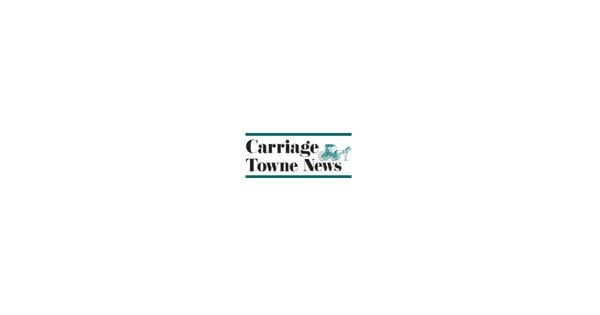 HAMPTON – Hampton United Methodist Church (HUMC), located at 525 Lafayette Road, Hampton, New Hampshire, announces that with the retirement of Reverend Dr. Steven Notis this summer, Reverend Susan M. Frost has been appointed, to effective July 1, 2022 She is the first female pastor to lead the congregation.
"Pastor Sue" recently served as pastor of St. John's United Methodist Church in Dover, New Hampshire. She grew up in Anchorage, Alaska and graduated from Williams College and Yale Divinity School. In addition to her pastoring role, she is involved with the New England Conference of The United Methodist Church (NEUMC) and is currently a spiritual director at Neighborhood Seminary, a spiritual leadership and theological education program for lay people. who want to better understand the will of God. plan their life and the neighborhood in which they live. Pastor Sue also participates in the NEUMC Foundation's Jump Start program, which collaboratively provides creative ideas on how to invigorate churches and their outreach programs. Pastor Sue is married to Mike Bennett, a retired United Church of Christ pastor; they have two adult children, Beth and John.
"I have loved serving as a pastor in Dover, and I am grateful to UMC Hampton for welcoming me so warmly into their church family," said Pastor Sue. "I'm getting to know the members of the congregation and, with the summer winding down, I'm looking forward to more church members coming back – and maybe some new people joining us. My passion is to lead the congregation in worship and come together to encourage each other in faith, so that we can reflect God's love wherever we go.We need more love in this world.
Hunter Harville-Moxley also recently joined HUMC as Music/Chorus Director. Hunter grew up in Las Vegas, went to college in upstate New York, and currently lives in Medford, Massachusetts. He holds an associate's degree in pipe organ performance and a bachelor's degree in music composition; he is currently working on a master's degree in orchestral conducting at Tufts University. Hunter was most recently music director of a Presbyterian church in upstate New York. Previously, he was an accompanist for a gospel choir, where he learned to play the piano by ear and gave piano and singing lessons to children.
Pastor Sue is thrilled to welcome Hunter to the HUMC team. "We look forward to the return of our choir members and hope that others will consider joining the choir. Music is such an important part of worship, and with three talented people on our music team, we're really lucky!"
Hampton United Methodist Church is proud of the vital role it plays in the community. Its outreach and mission work spans the entire coastline and beyond. Locally, it offers space for Alcoholics Anonymous (AA) and Al-Anon meetings, as well as Meals on Wheels, and its pantry is open every Wednesday. HUMC is also an active partner of Seacoast Family Promise, a non-profit agency that helps guide homeless families into stabilized housing.
All are welcome to worship at the church at 10 a.m. on Sunday morning. As is tradition in The United Methodist Church, Holy Communion takes place on the first Sunday of each month. HUMC also offers a youth Sunday school program and daycare.
If you would like more information, please visit our website, hamptonnhumc.org, call the church office at 603-926-2702, or email hamptonumc@myfairpoint.net.